Locate Your Desired Event
1. Make sure you are logged in to www.eventeny.com.
2. On the homepage, scroll down to see our list of live events.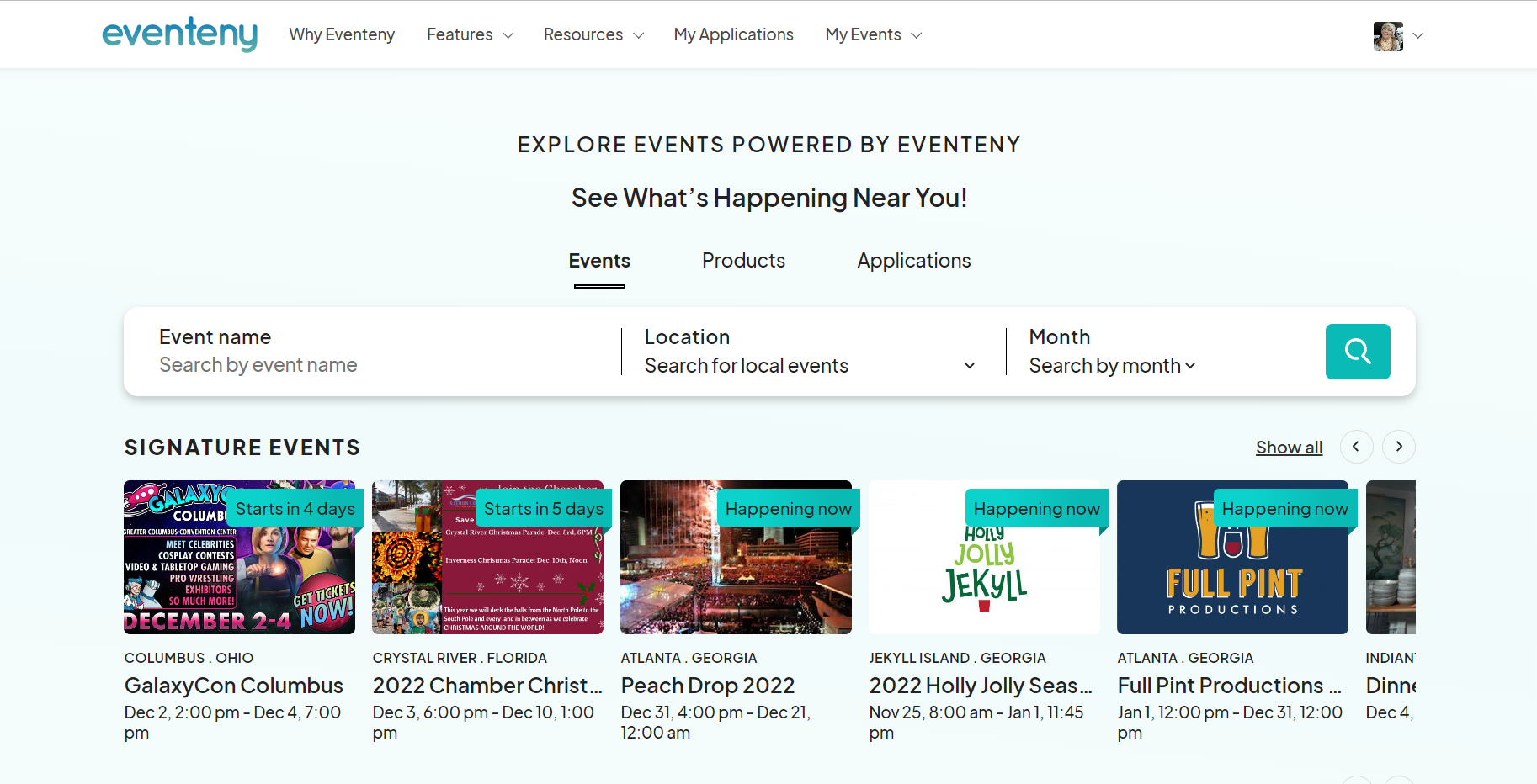 3. Select the event you wish to buy tickets for. Keep in mind some events are free, and therefore don't have a tickets section.
This is an example of an event that is selling tickets.

This is an example of an event that is free. As you can see, there is no "Tickets" section.

Purchasing Your Tickets
1. Select the "Tickets" tab (if applicable) at the top of the event page as shown above. Many events have different types of tickets. Choose the one you would like to purchase.

2. Choose the quantity of tickets you would like to purchase, followed by "Save and Continue" at the bottom of the page.

3. Once you have chosen the ticket you want and the quantity, you will be prompted to provide your "User Info." Fill out each section and click ✔ Save & Continue at the bottom.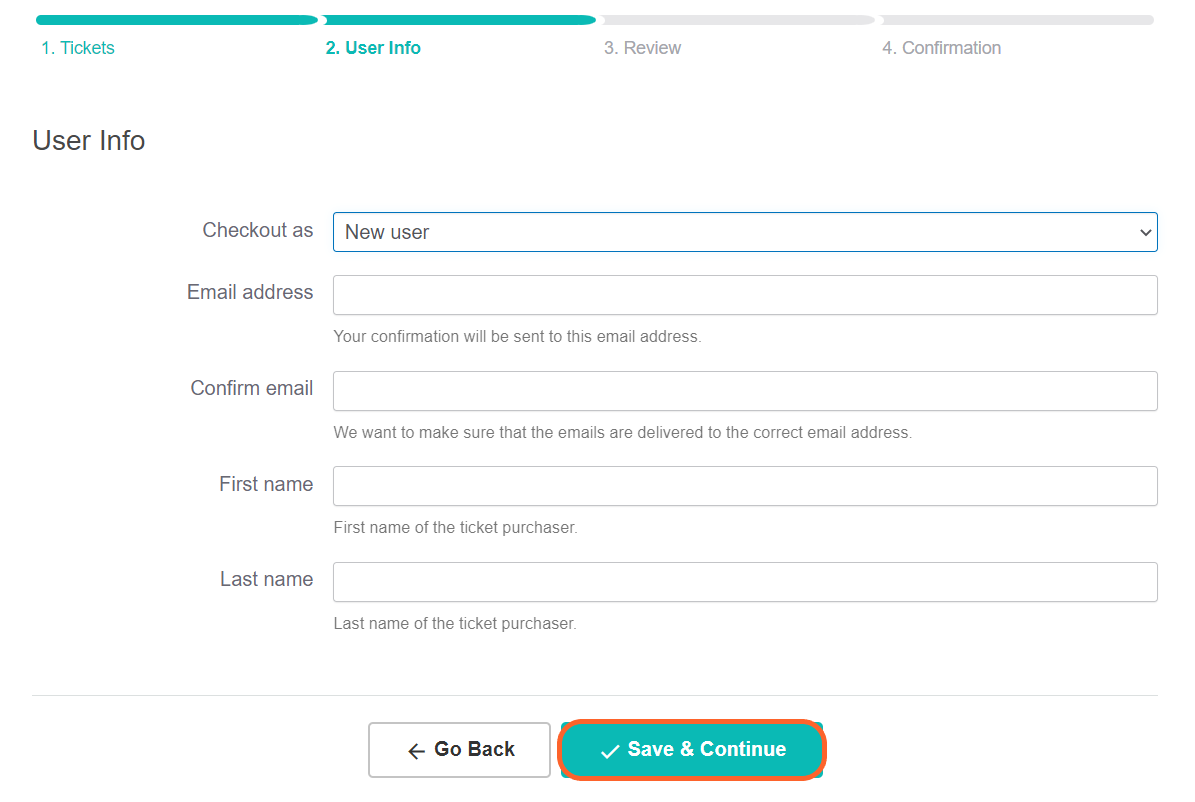 4. Next, you will be directed to a "Review" page. This is where you will input your card information to pay for the ticket. Be sure not to forget to put your zip code at the end! Once you do, click the green ✔ Submit button at the bottom.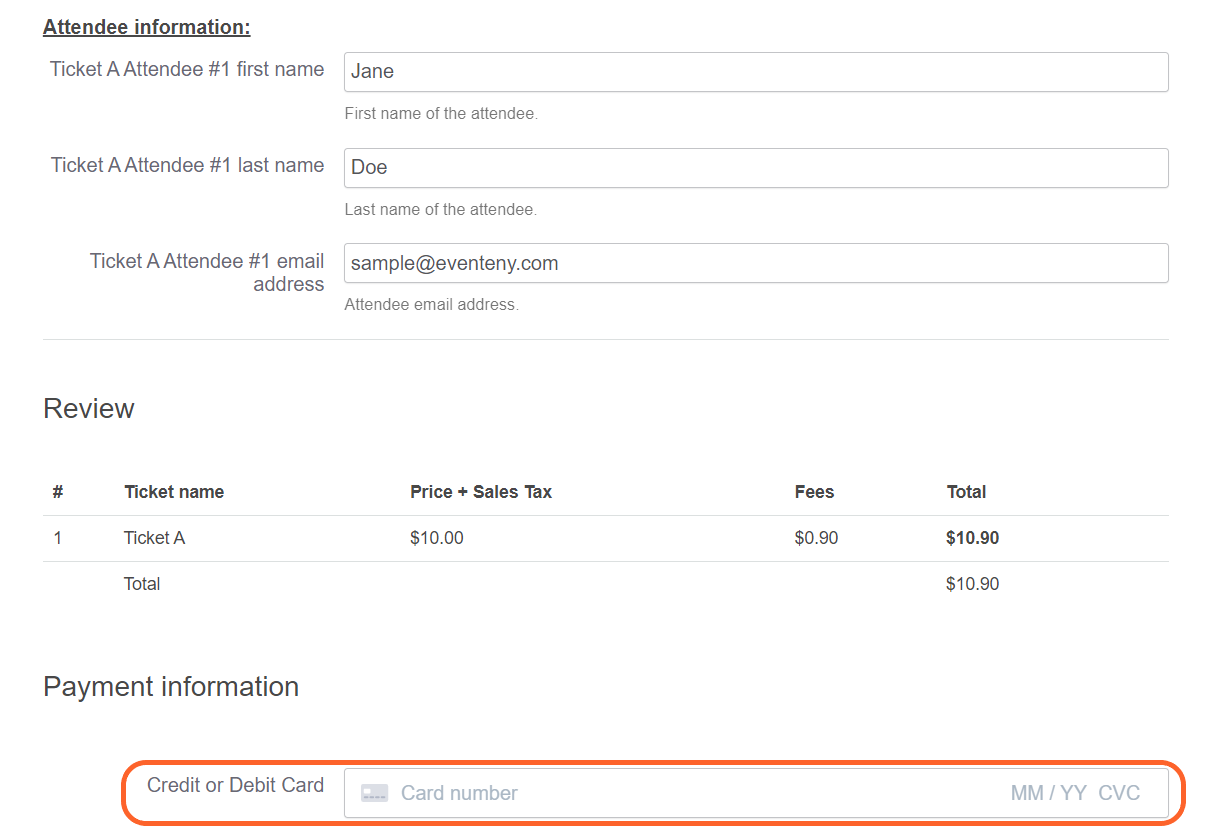 5. Lastly, a confirmation screen will appear indicating that you have successfully purchased your ticket. This is what it should look like: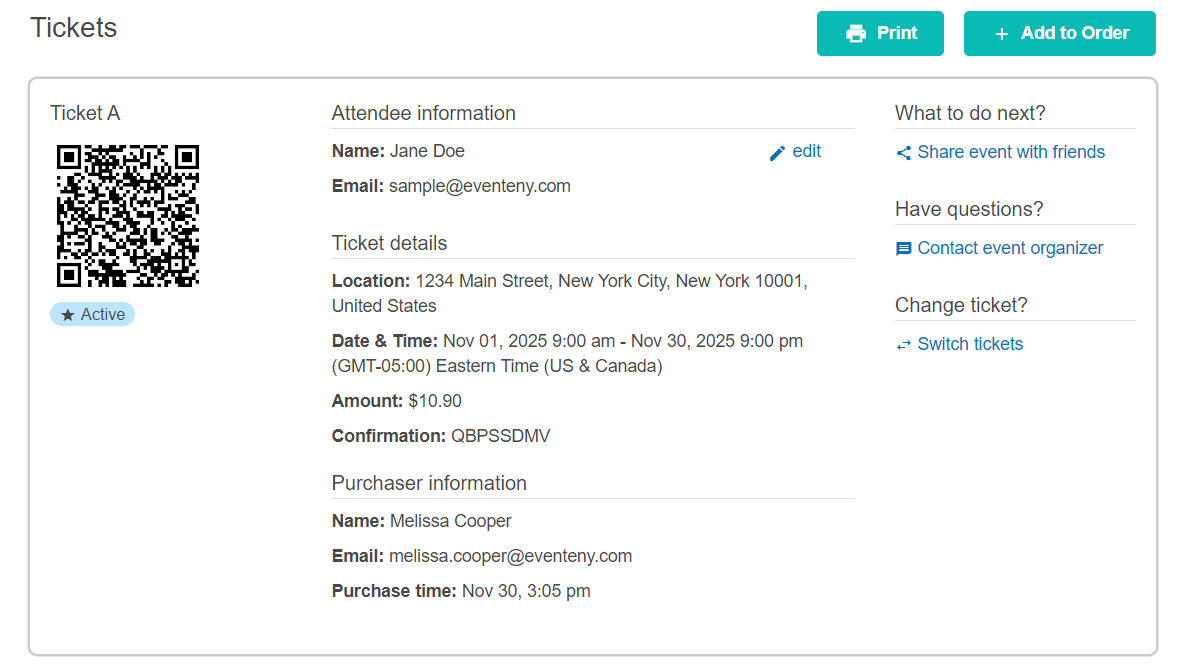 Where Can I Find My Purchased Tickets?
You can find your purchased tickets on your profile tab at the top right corner of your screen. For a more detailed tutorial, check out our article on that exact topic!