Select Your Event
1. Make sure you are logged in to Eventeny.
2. At the top of the home page, select the event you want to edit a schedule for under the "My Events" tab. If you haven't created an event yet, learn how to here.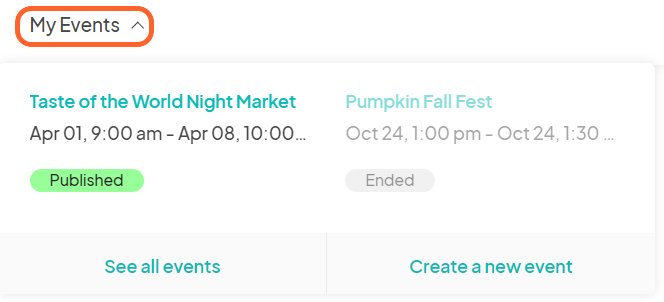 3. When you arrive at your event dashboard, select "Schedule" under the "Home" tab on the left sidebar.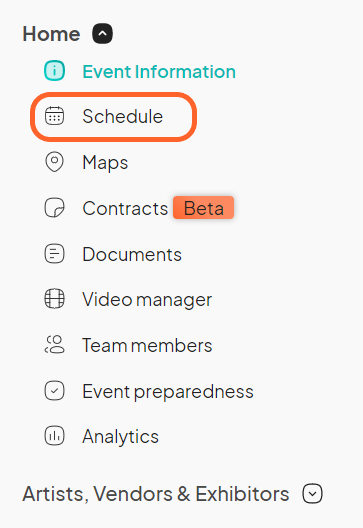 How to Edit a Scheduled Activity
1. Editing a Scheduled Activity is easy on Eventeny. Simply click on the activity you wish to edit. For the sake of this tutorial, we included both day and list modes for whichever event organizers decide to choose.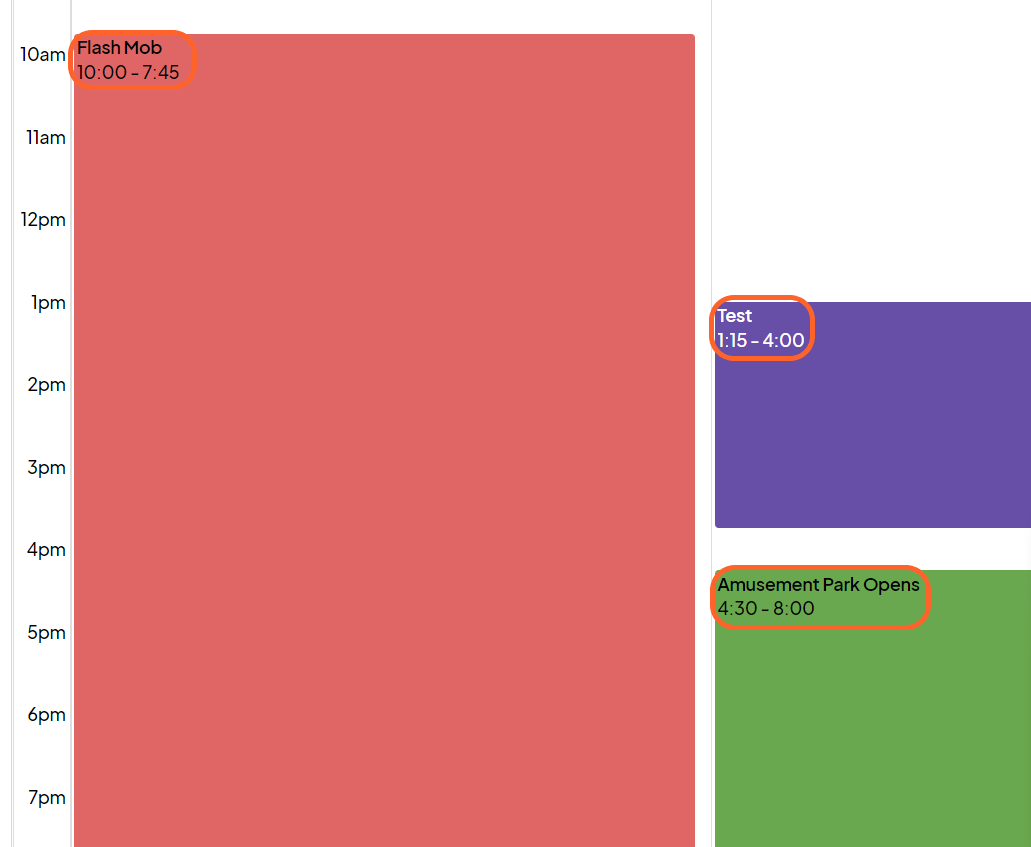 2. Once you've selected the activity you wish to edit, a screen like the one shown below should appear to the right of your screen. Click ✎ EDIT SCHEDULE at the top.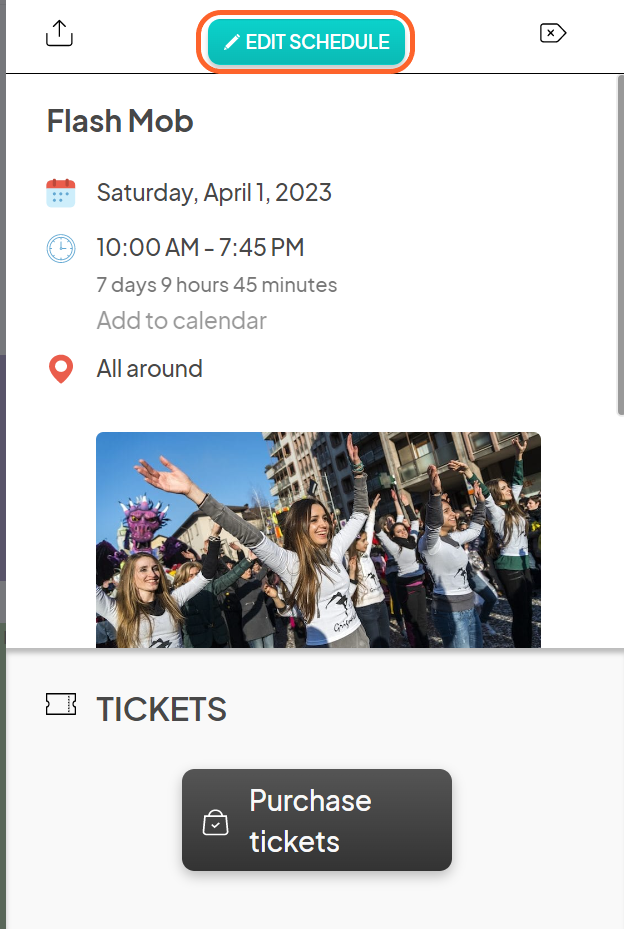 3. The same window as when you first created the scheduled activity will appear. Now you can edit your scheduled activity as you see fit. When you are finished, just click the blue ✔ Save button.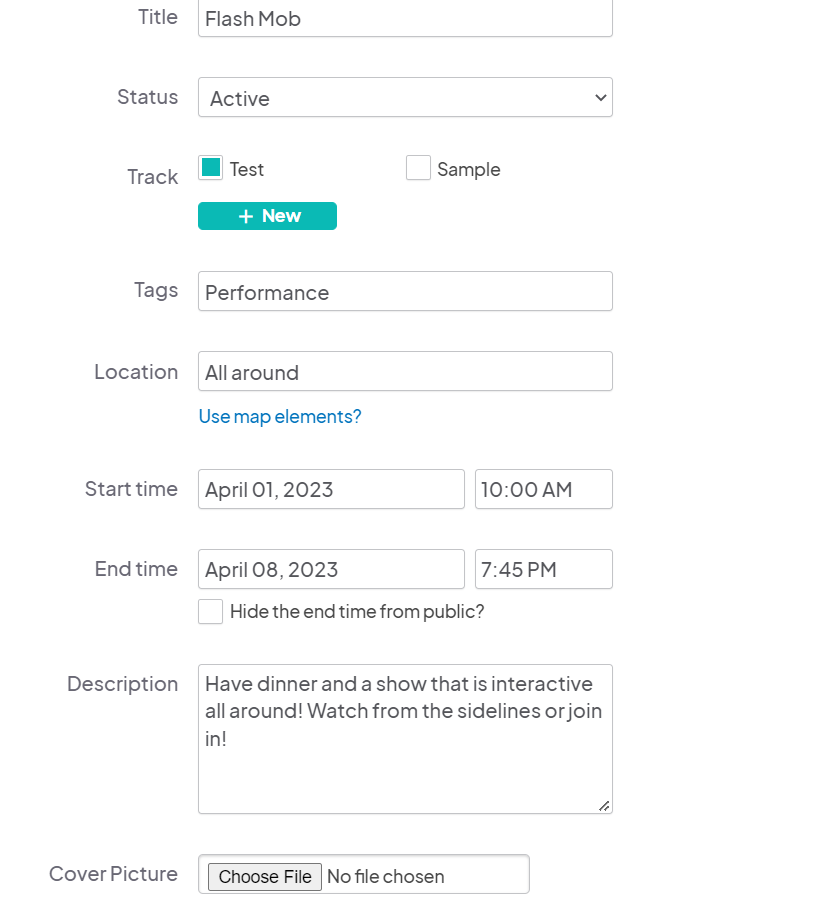 How Do I Edit the Ticket Access Type Linked to My Scheduled Activities?
This exact process was explained in another article. Check it out here.