Select Your Event
1. Make sure you are logged in to Eventeny.
2. At the top of the home page, select the event you want to publish or unpublish a schedule for under the "My Events" tab. If you haven't created an event yet, learn how to here.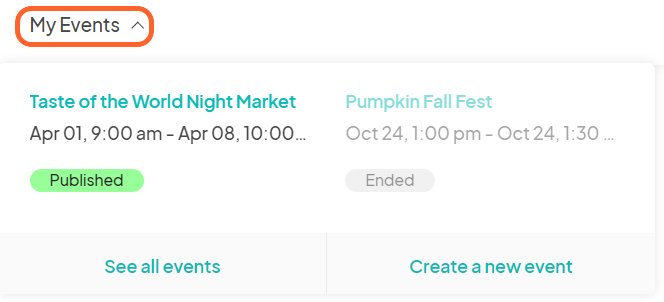 3. When you arrive at your event dashboard, select "Schedule" under the "Home" tab on the left sidebar.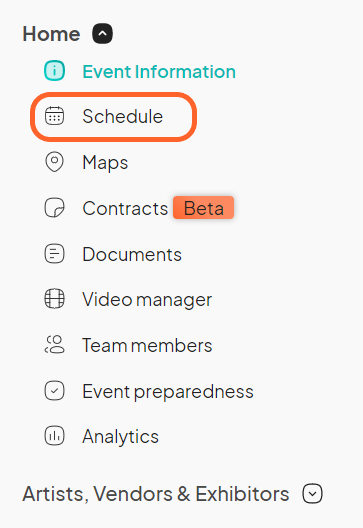 Publish/Unpublish Your Schedule
1. Provided that you have already created a schedule, go to the top left of the Schedule screen and simply use the toggle to publish or unpublish your schedule.
Similar to your event all together, publishing your schedule will make it visible to the public, whereas unpublishing your schedule will revert it back to draft mode for editing purposes.
Note: to change the public's default view of the list or day toggle from before, you have to unpublish the schedule, then click whether you want it on list or day, and then click publish again.