Select Your Event
1. Make sure you are logged in to Eventeny.
2. At the top of the home page, select the event you want to embed a schedule for under the "My Events" tab. If you haven't created an event yet, learn how to here.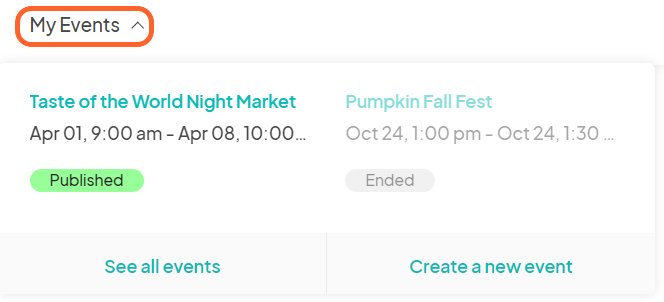 3. When you arrive at your event dashboard, select "Schedule" under the "Home" tab on the left sidebar.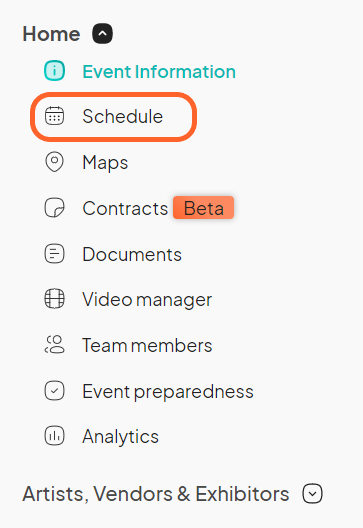 Embedding Your Schedule
1. You can Embed the schedule you created in Eventeny directly to your website! Once you are the Schedule page, click the drop-down arrow next to "Options" on the top right of the screen.
2. Next, click "<> Embed" and copy the schedule code.
3. Before you copy the code, you can customize how your schedule will look on your website by limiting certain dates, choosing a public default view, tracks, and tags, if you wish.
Once you have customized your schedule code the way you like, go ahead and click the blue "Copy" button at the bottom.
From there, you can integrate it seamlessly onto your website without doing any tedious backend work!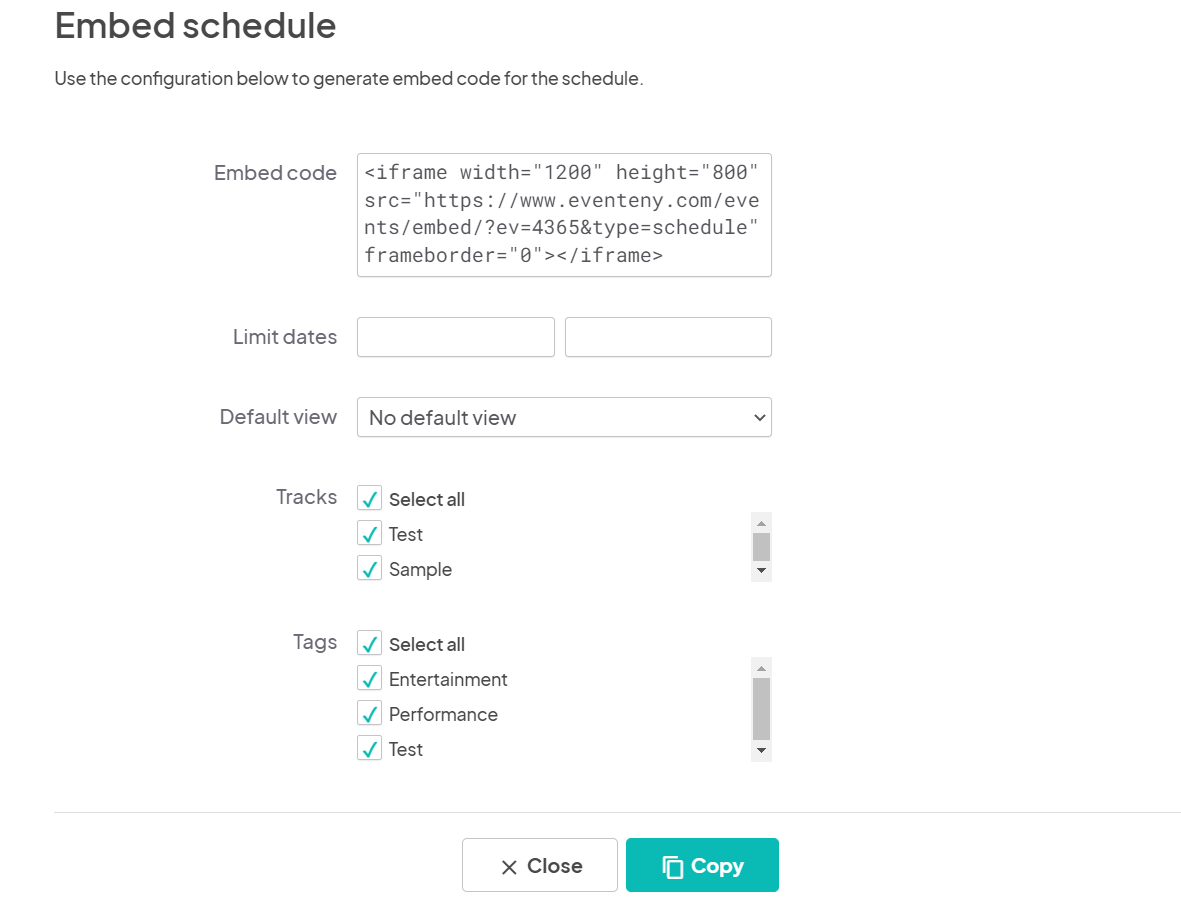 Here is an example of what it might look like using one of our event organizers, Comic-Con!