Some Event Organizers (EO) choose to allow their vendors to select their own booths. You will know if you can pick your own booth once your application gets approved, as there will be an option to do so.
Once you receive your approval via email, proceed with the steps below to select your own booth.
Pro Tip: This feature currently works best on a desktop environment!
Find Your Application
1. Make sure you are logged in to Eventeny.
2. At the top right corner of the home page, hover over your profile icon and select "My Applications."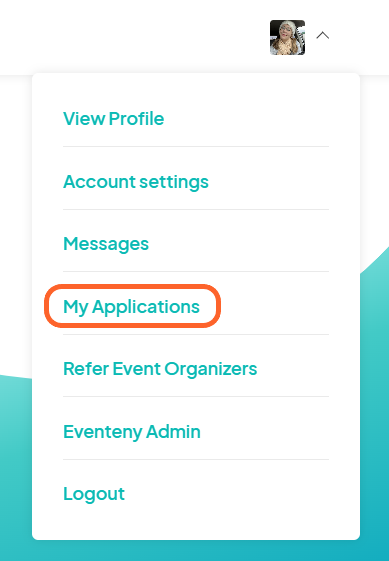 3. This is where all of the applications that you have applied to will populate. Remember, your application has to be switched to "Approved" status in order for you to be able to choose a booth space.
Once approved, go ahead and click the blue "View or edit" button to the left of the event you applied to.

Selecting a Booth(s)
1. When you click the "View or edit" button, a window will appear where you can pick your booth(s).
Take a look at the top left under "Select a booth/space" to see the maximum number of booths you can select.
Some events have multiple maps to choose from. Make sure you are on the right one.
The map will have available booths slightly illuminated, whereas the unavailable booths will be darkened.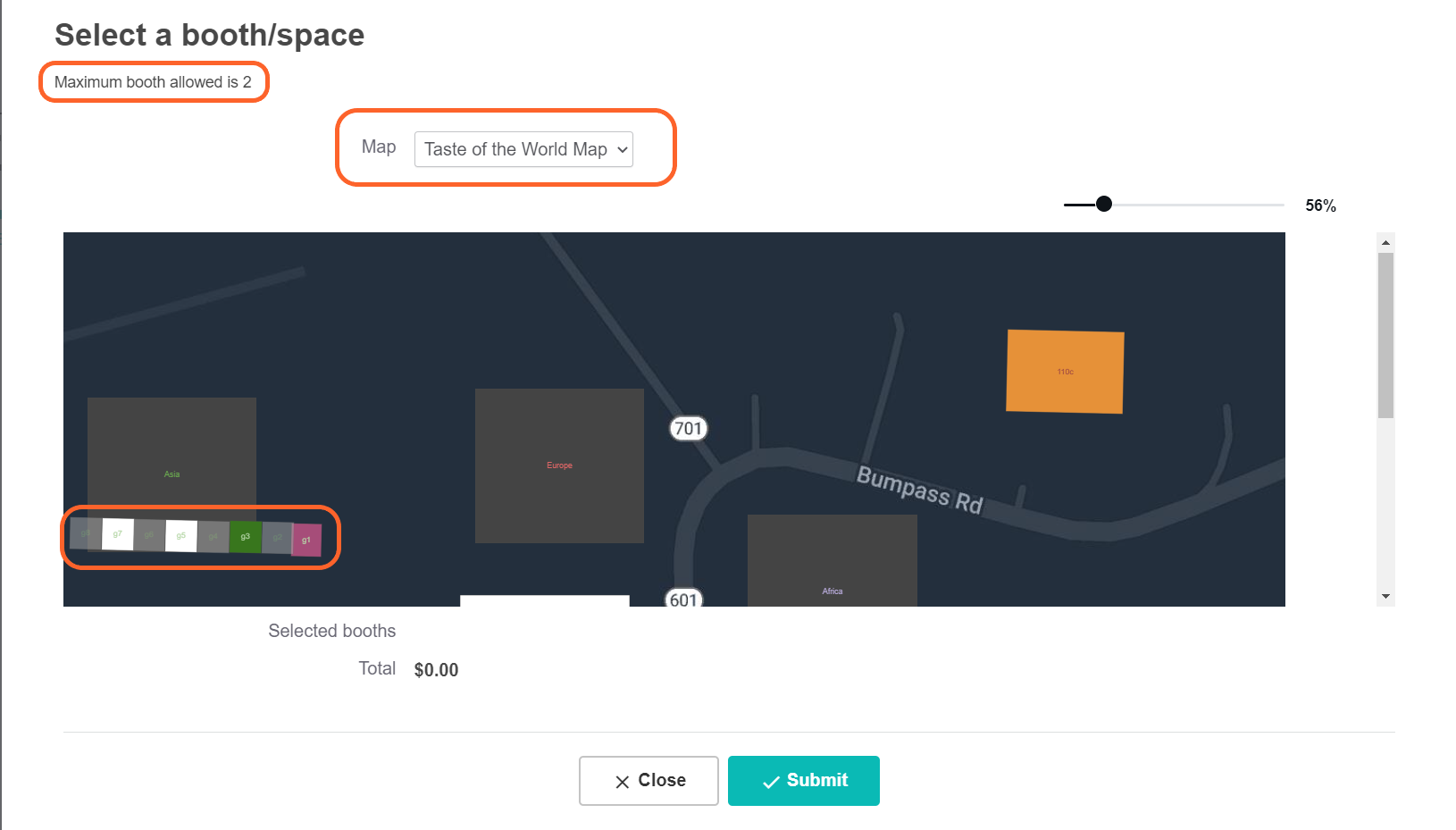 Note: Though most maps have square shaped booths, they can also be circular or triangular. Booths can also come in many different colors and sizes, so be sure to look carefully to not miss anything!
2. When you select a booth, it will highlight in blue and will be listed next to "Selected booths" followed by the total price.
To deselect a booth, simply click on the one(s) highlighted in blue once again to remove it.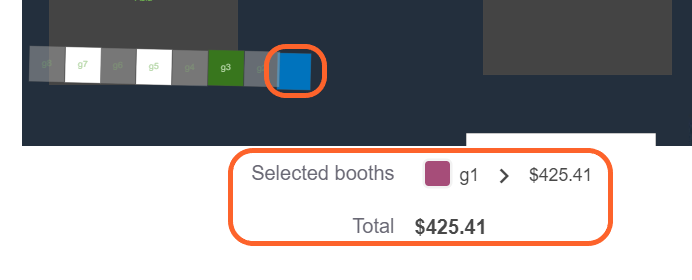 3. When you are satisfied with your selection(s), input your payment information and click the blue ✔ Submit button at the bottom.

4. You will then be taken back to your confirmation page with your approval status and QR code that you will use to check in on the day of the event. When you scroll down to the bottom of the page, there should be a "Booths/Spaces" section where you can see the booth(s) you selected.
You can continue to access this page by clicking "My Applications" and the "View or edit" button as mentioned in the beginning.
If the EO allows it, there will also be a ✎ add booth button to the right, which you can click if you want to add another booth.
You can also obtain a receipt for the booths you have selected by clicking the "Receipt" button or the link written in blue text beneath the charge status indicators (charged, refunded, etc.).

What If I Change My Mind About My Booth Selection?
Once you select a booth and hit submit, you can't go back to change it since you have already been charged. If you want a different space, you will have to contact the event organizer to ask if they will sort it out on their end.
With that said, it is important to make absolutely sure you are happy with your selection(s) before you hit that submit button to avoid any extra steps for both you and the event organizer.