Prerequisites: Create Sponsor Applications
Go to Your Event Dashboard
1. Make sure you are logged in to Eventeny.
2. At the top of the home page, hover over the "My Events" tab and select the event you wish to work with.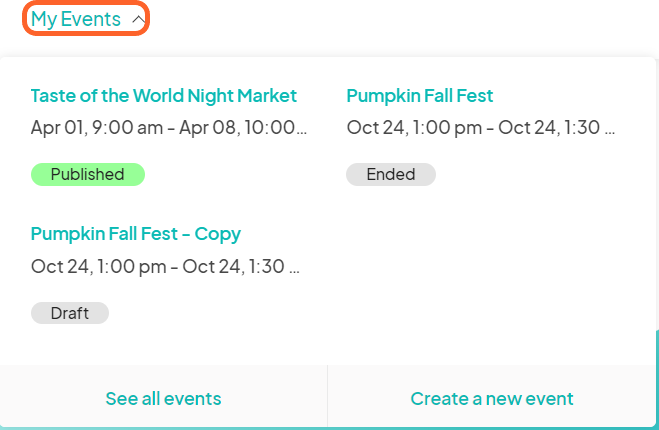 Find Your Event Settings
1. This is your event dashboard. On the left sidebar, scroll down until you see the "Other Actions" tab. Click the arrow next to it and select "Settings."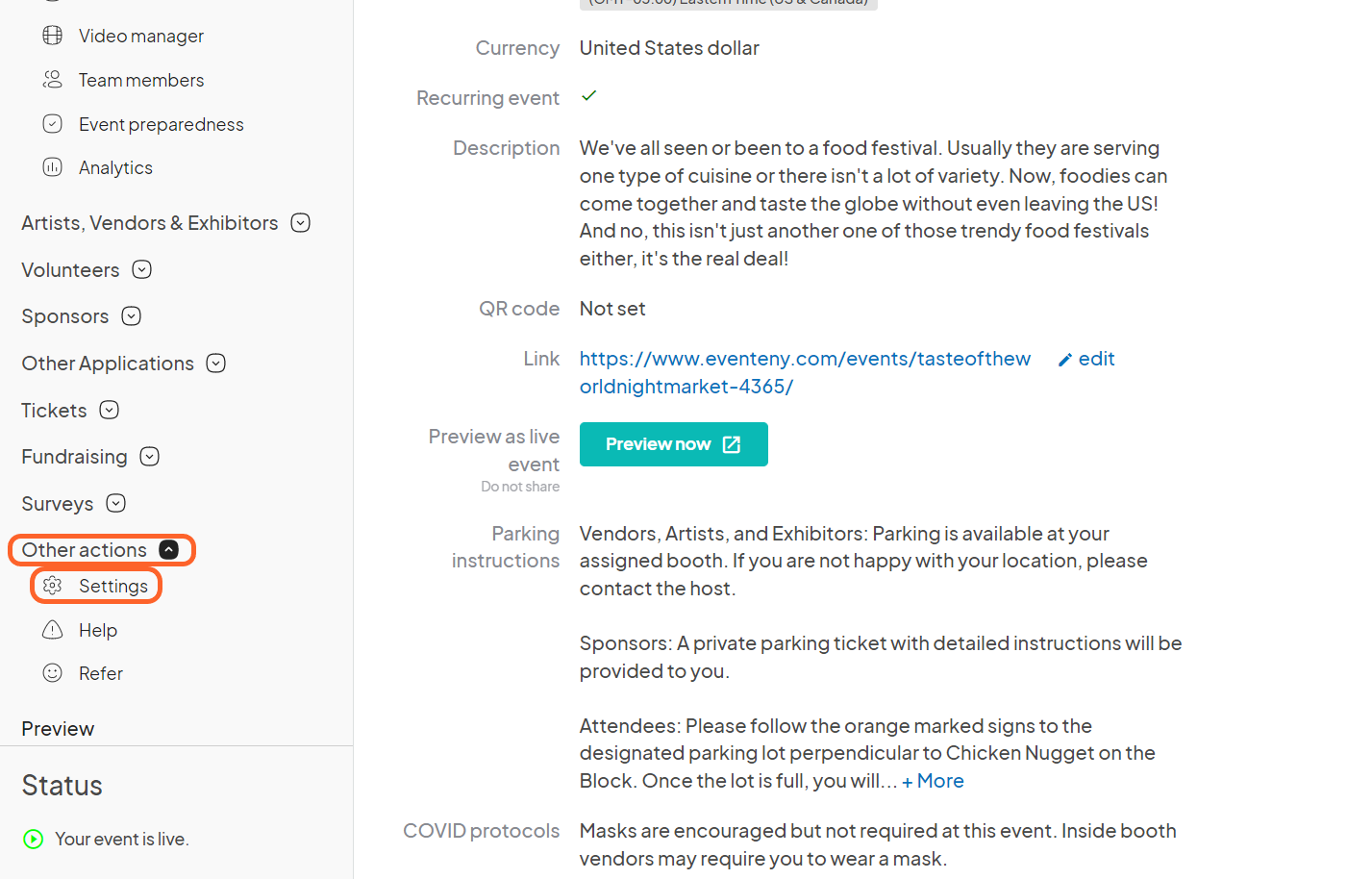 Hide Your Sponsors
1. Scroll down your settings page until you see the "Event page settings" section. It will be the third section down. As you can see, this is where you will adjust the visibility of your sponsors section. To edit, click the ✎ edit button written in blue text at the top right corner of the section.

2. Click the last two drop-down arrows and set them to "Hide." When you are finished, click the blue ✔ Save button below.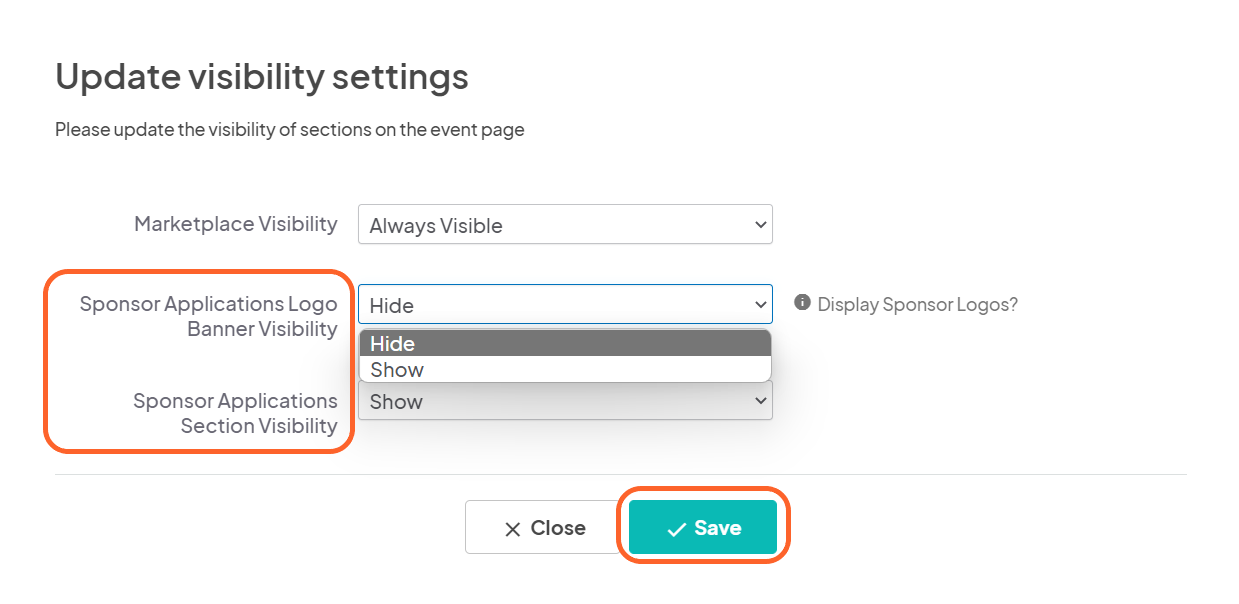 3. Your sponsors should now be hidden on your event page. To confirm this, click the "Preview" button all the way at the bottom of the left sidebar. This feature allows you to view your event through the eyes of an applicant or attendee.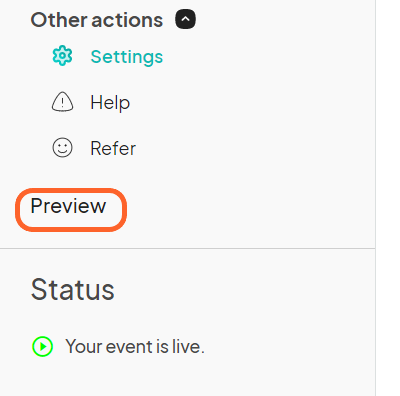 4. As you can see, only the sponsor applications section is visible on the event page. If the sponsors were still visible, a section labeled "Sponsors" would be present.

Recommended Next Steps: