Download the Eventeny mobile app for
iOS
or
Android
Once downloaded, log in to your Eventeny account to get started.
Find Your Event Administration Page
1. Open the Eventeny app and tap the event you wish to work with under the "My Events" icon.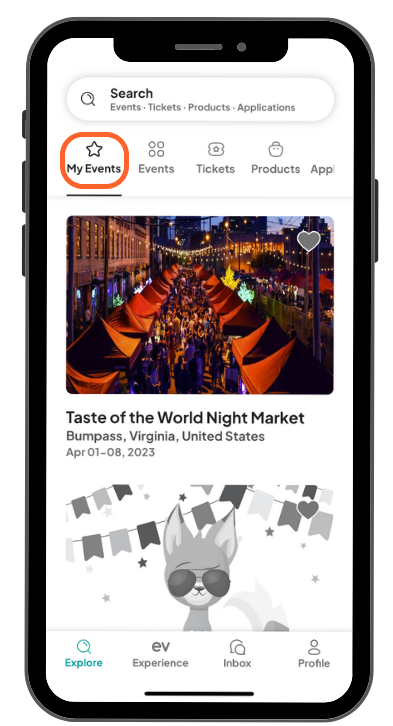 2. In the middle of the page, select the blue "Manage event" button.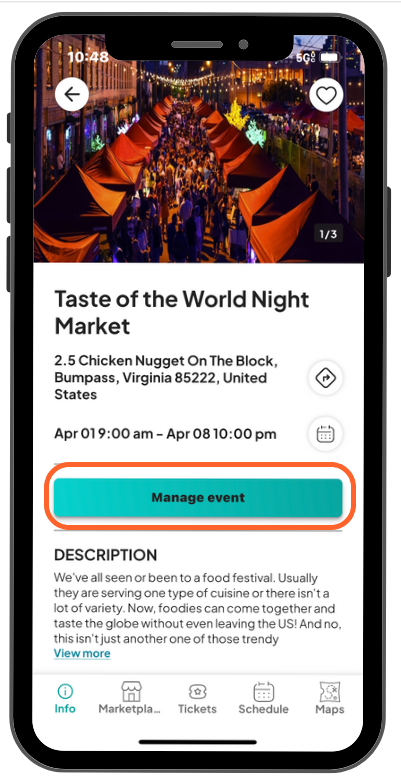 Search Tickets
1. You are now on the Event Administration page. Under the "Tickets" section, tap "Search tickets."
2. Type in the name or email address of the participant that you would like to undo check-in for and tap their information.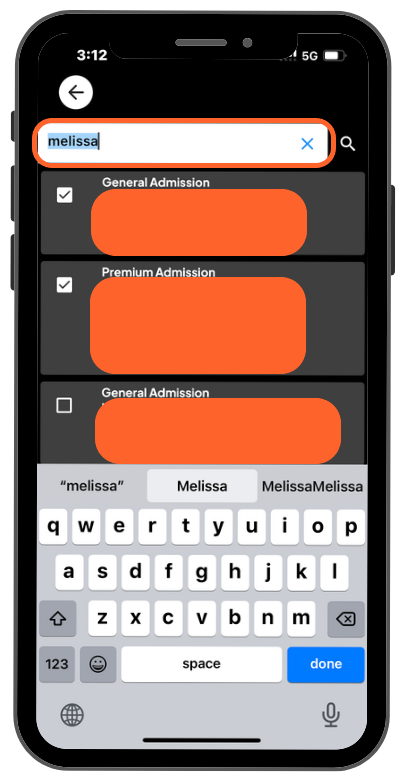 Undo Check-in
1. Under "Check-in information," next to the check-in status icon, tap "undo check-in" to the right written in blue text.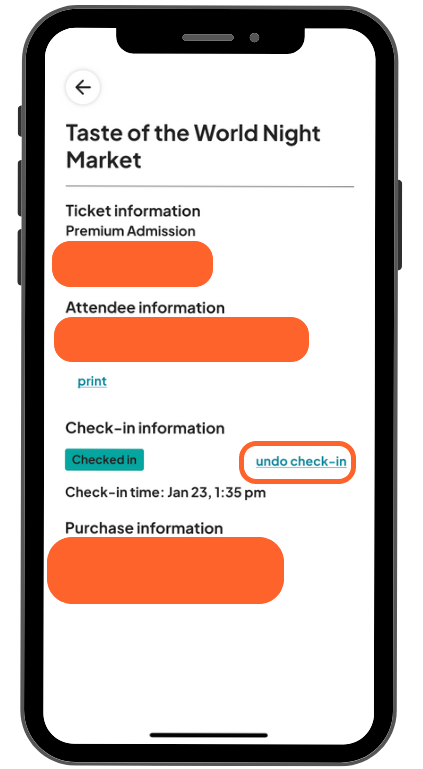 Note: You can also undo check-in on the spot if you tapped it accidentally while scanning or issuing tickets. As soon as you tap "check-in" and option to undo it will automatically appear.
This tutorial is mainly for those that have already closed out of the scanning or issuing ticket sections, and need to go back to the attendee's information to undo their check-in.