Download the Eventeny mobile app for
iOS
or
Android
Once downloaded, log in to your Eventeny account to get started.
Find Your Event Administration Page
1. Open the Eventeny app and tap the event you wish to work with under the "My Events" icon.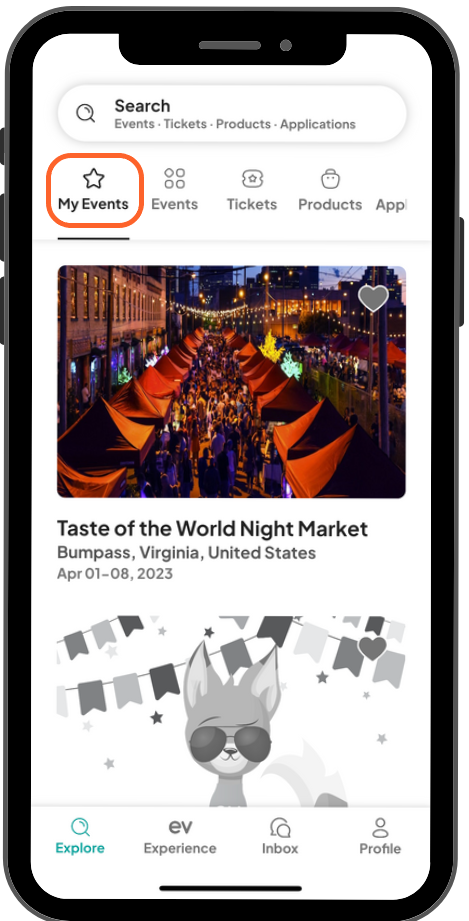 2. Tap the blue "Manage event" button in the middle of the page.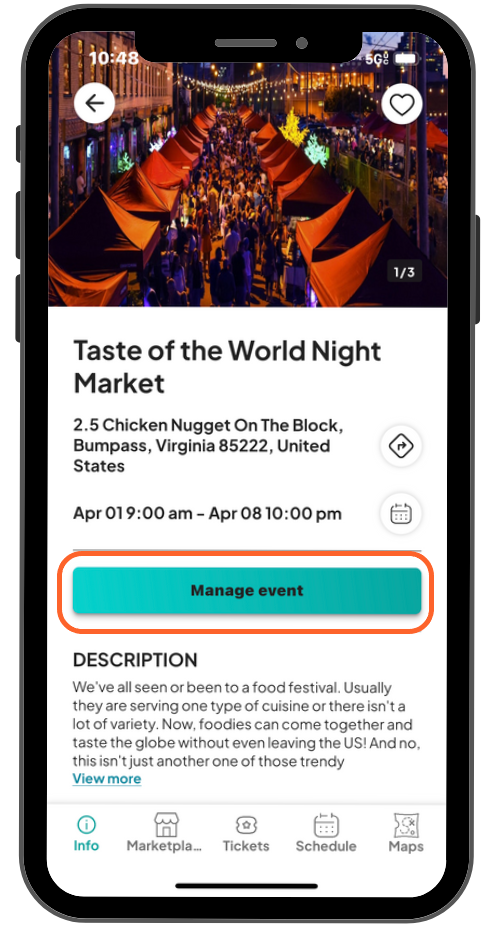 Go to Ticket List in Ticket Settings
1. You are now in your Event Administration page. Under the "Tickets" section at the top, tap "Settings."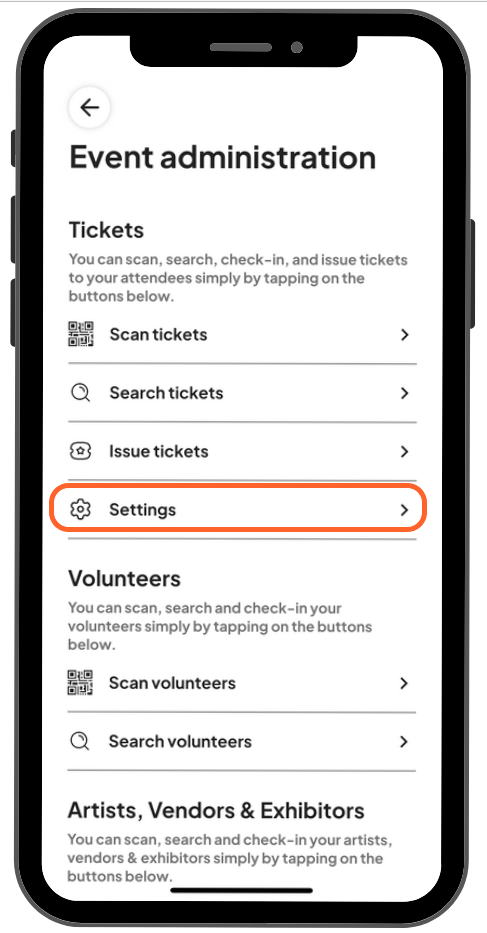 2. All of your tickets will automatically be switched to "Enabled" or green toggled mode.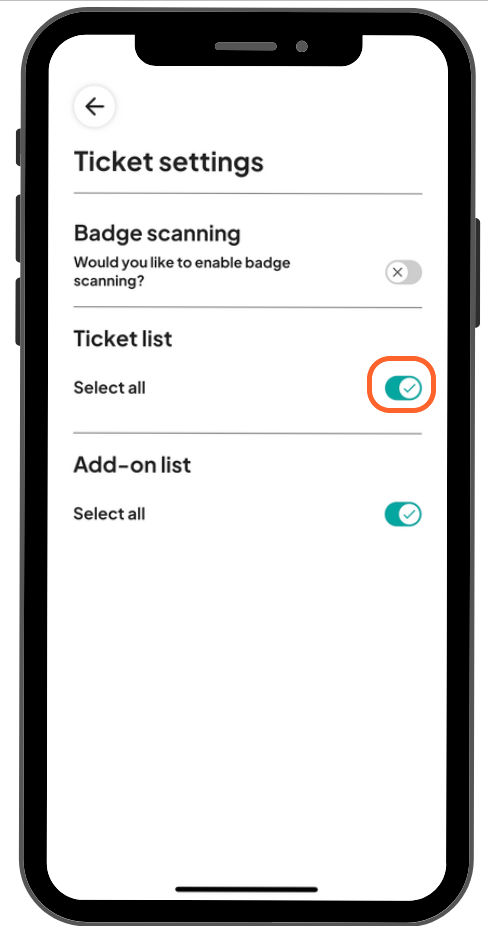 3. To disable all or customize which ticket types are scannable, simply toggle off to disable all tickets. From there, you will be shown a list of all of your tickets so you can pick and choose which ones you want to scan or not.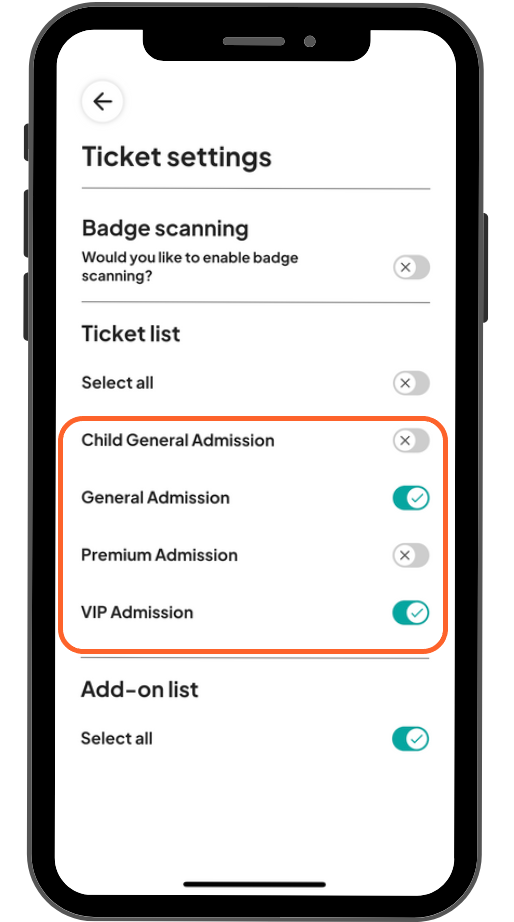 Note: Your selections will automatically save, so feel free to hit the back button at the top left when you are finished. However, once you close out of the app, you will have to make your selections again to resume scanning.