Download the Eventeny App and Sign in
1. Download the Eventeny mobile app through the Google Play or Apple App Store onto your mobile device.
2. Open the app and sign in to your Eventeny account.
Find Your Event
1. Tap the event you wish to work with under the "My Events" icon.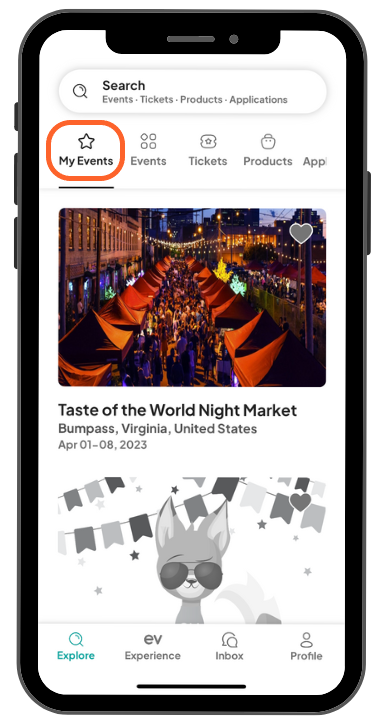 2. Tap the blue "Manage event" button in the middle of the screen.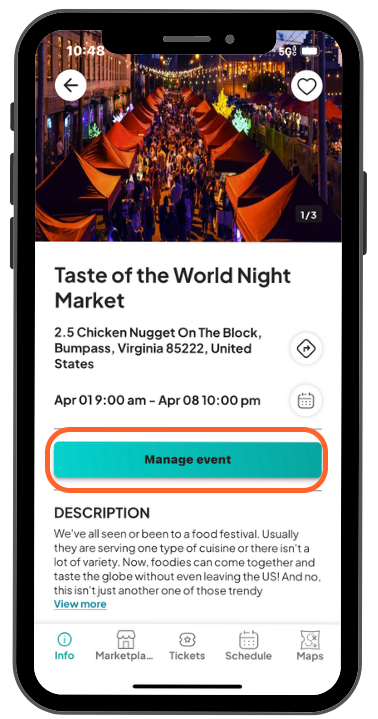 Begin Scanning
1. This is your event administration page. Under the "Tickets" section, tap "Scan tickets."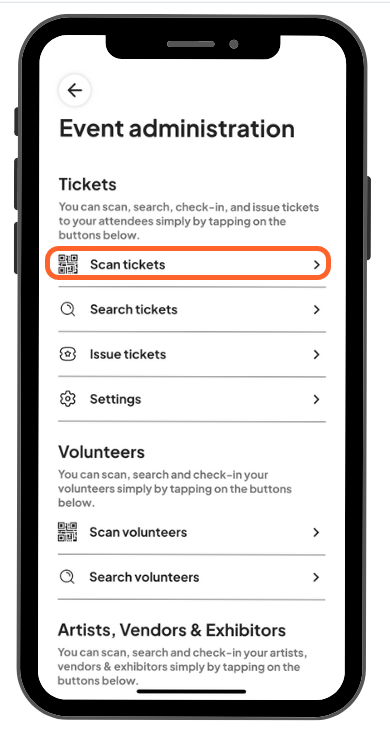 2. When you scan your first QR code, a button will appear at the bottom that says "Scan next ticket" written in blue text. Tap that button to continue scanning.