Start an Application
Note: You can only apply discount codes before you submit an application. You cannot input the discount code after you submit/get approved.
1. In order to apply a discount code, you must first start applying to an event. You can learn how to do that here.
The opportunity to input the discount code comes towards the end of the application, in the price selection portion. First, select from the items listed in quantities.

2. Next, input the discount code provided to you by the event organizer at the top of the "Prices" section and select the blue "+ Apply" button.

3. Confirm that the discount code has been applied and input your credit card information. If you do not see the discount code applied, double check with the event organizer that it is the correct one.
*Keep in mind that some event organizers will charge upon submission, upon approval, or at a later date. Be sure to review the application and your price selections carefully to know what to expect before submitting.*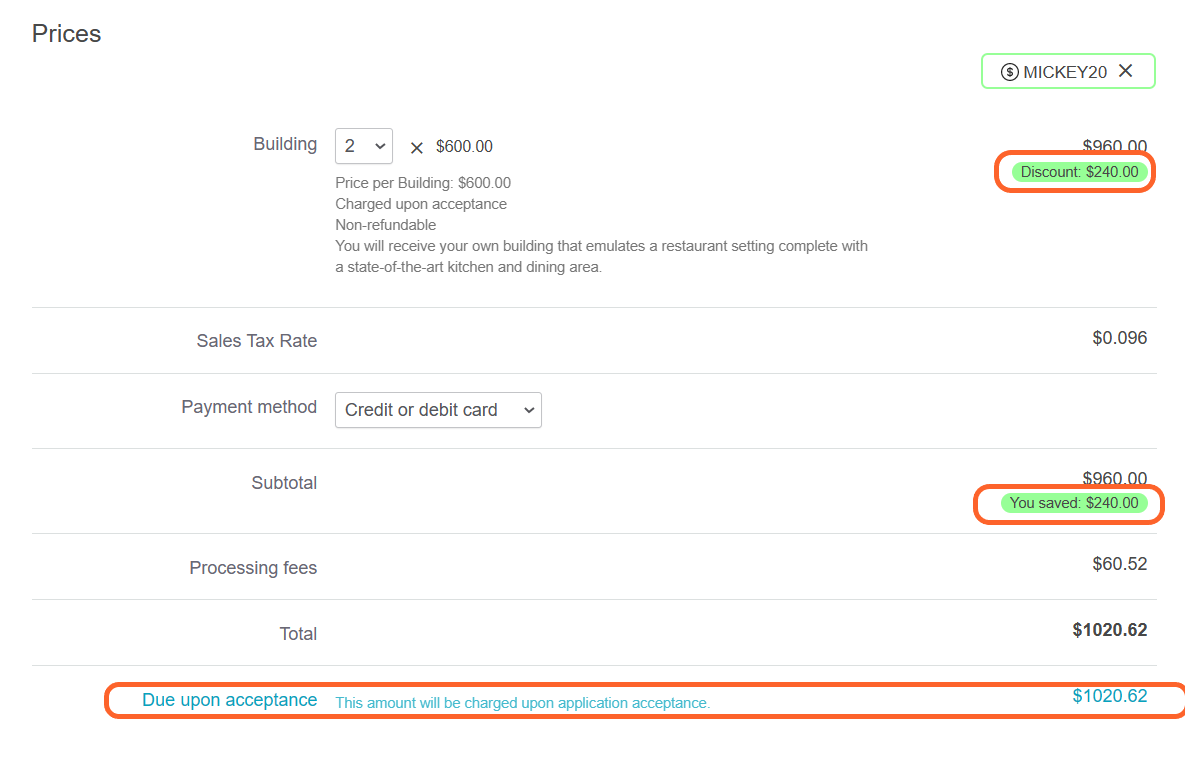 4. Congratulations! You have successfully applied a discount code. All there is left to do is click the blue "Submit" button.

Think this article can be improved or have an idea for a new one? We want to know! Please feel free to leave a comment at the bottom of this page or contact Eventeny customer support with your juicy ideas!
Recommended Next Steps:
Check the Status of Your Application