Download the Eventeny mobile app for
iOS
or
Android
Once downloaded, log in to your existing Eventeny account to get started.
Go to Your Event Administration Page
1. Make sure your event is set to live (on desktop) for it to be accessible in the app.
2. Open the Eventeny App and select the event you wish to work with under the "My Events" tab.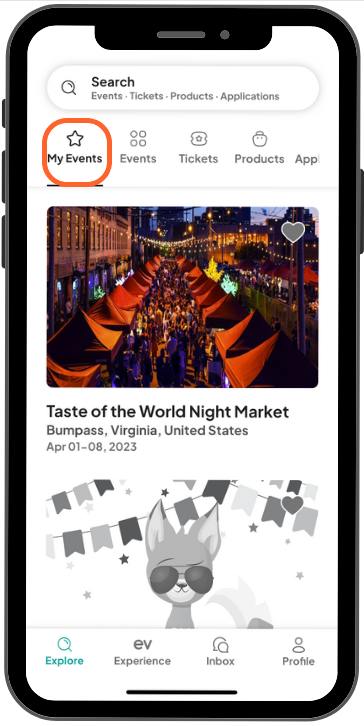 3. Click the blue "Manage event" button in the middle of the screen.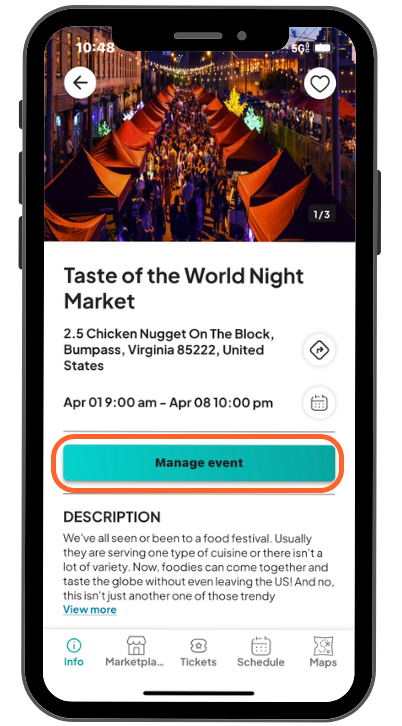 Scan Volunteers to Check-in
1. This is the Event Administration page. Scroll down until you see the "Volunteers" section.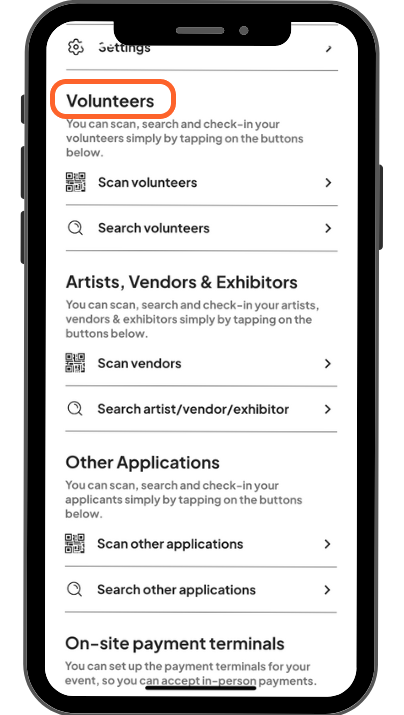 2. To begin check-in, have your volunteers present their unique QR codes when they arrive. Select the "Scan volunteers" option under the Volunteers section.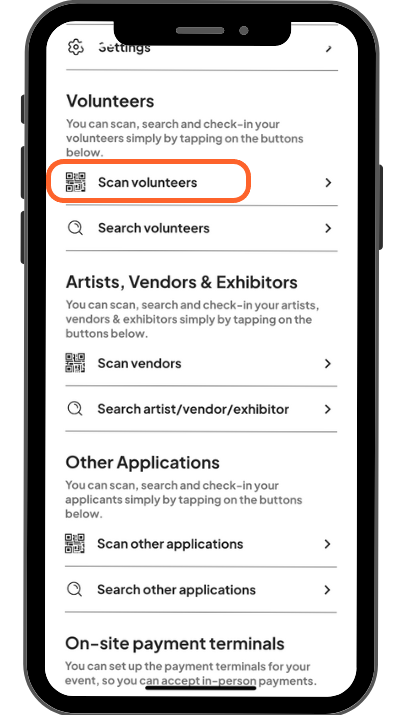 3. Scan the QR code presented to you.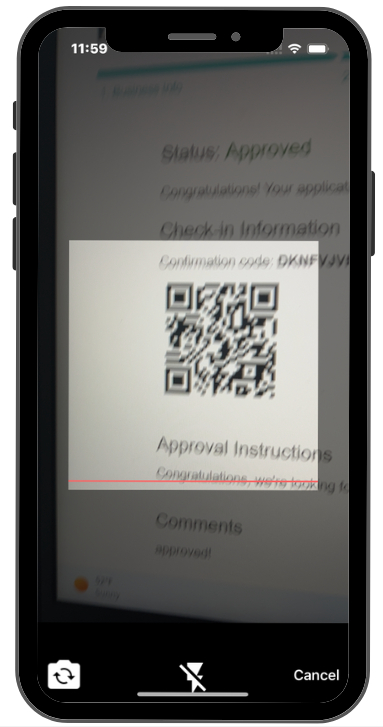 4. A confirmation screen should pop up that corresponds with the correct volunteer. Confirm the information and click the blue "Check-in" button at the bottom.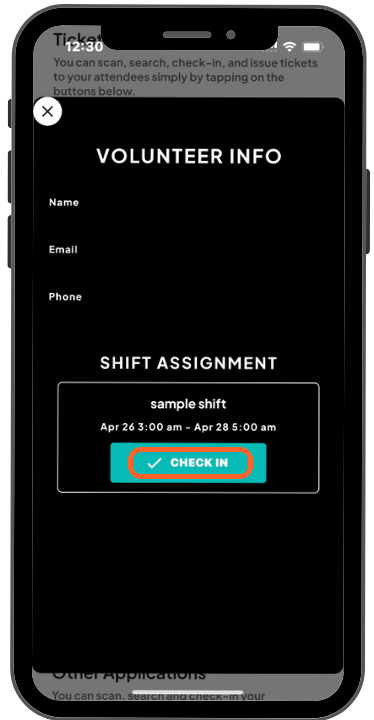 5. A confirmation will appear to verify check-in success.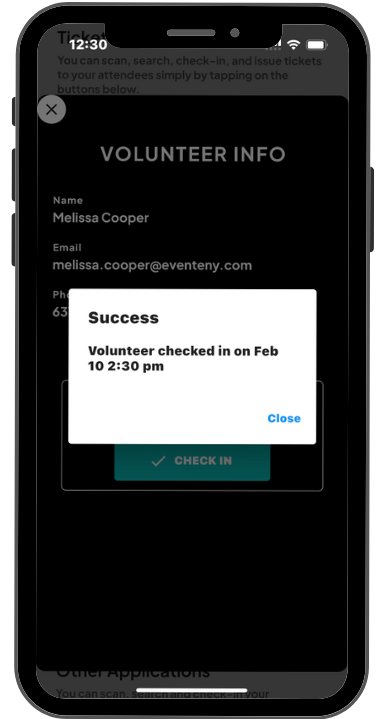 6. If you mistakenly check-in a volunteer for whatever reason, you can either remain on the same confirmation page to see a "Check-out" button, or repeat the process listed above.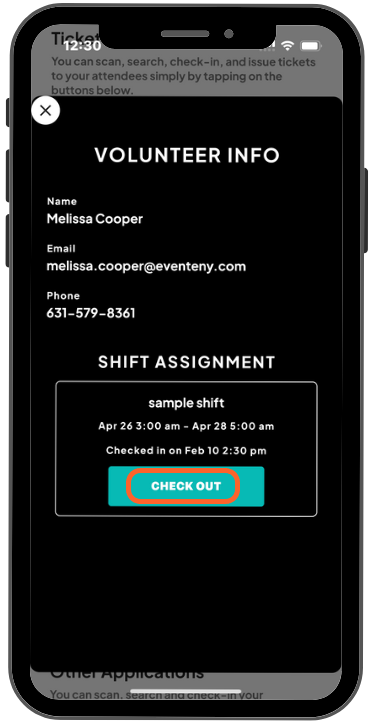 SEARCH CHECK-IN/CHECK-OUT
You can also search for a volunteer to check-in/check-out manually or confirm information.
1. Select "Search volunteers" under the appropriate tab.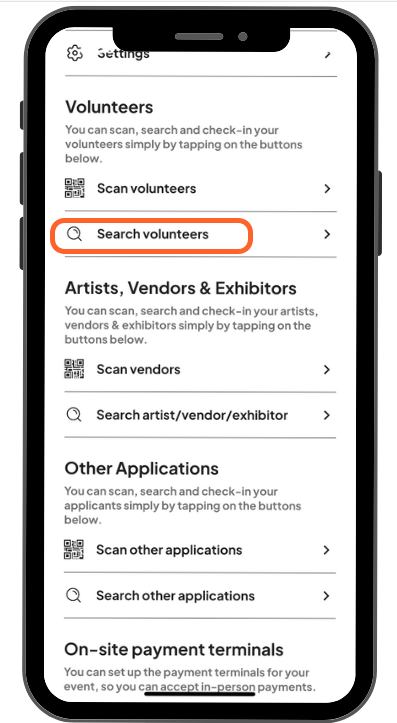 2. Search the volunteer by name.
3. Select the appropriate volunteer.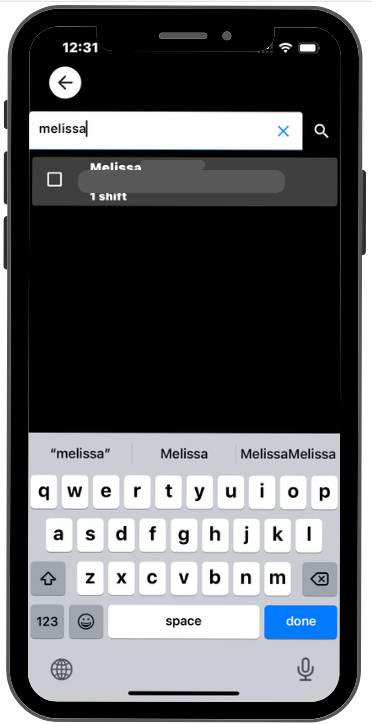 4. Tap "check-in" or simply confirm information.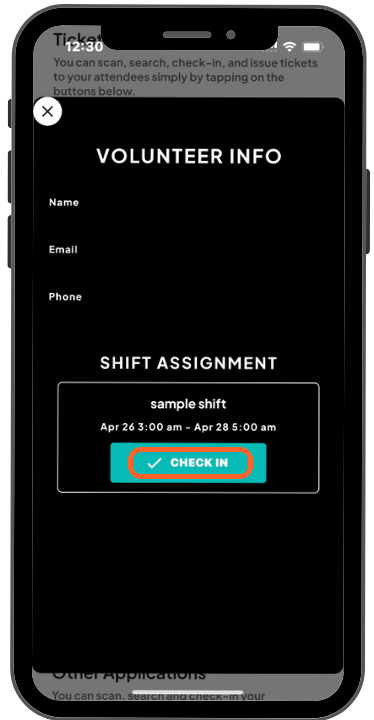 5. A confirmation will appear to verify check-in success.
6. To check-out, repeat the above process and select "check-out."