Product Update April 2022


Find Your Map
1. Make sure you are logged in to Eventeny.
2. At the top of the home page, hover over "My Events" and select the event you wish to assign booths to.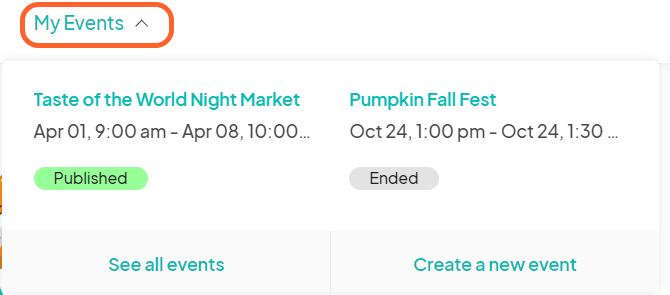 3. You are now on your event dashboard. On the left sidebar, under the "Home" tab, click "Maps."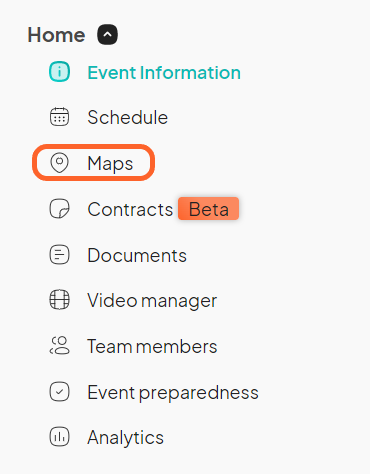 4. On your maps page, click the blue ✎ Edit Details button at the bottom of the map you wish to assign booths to.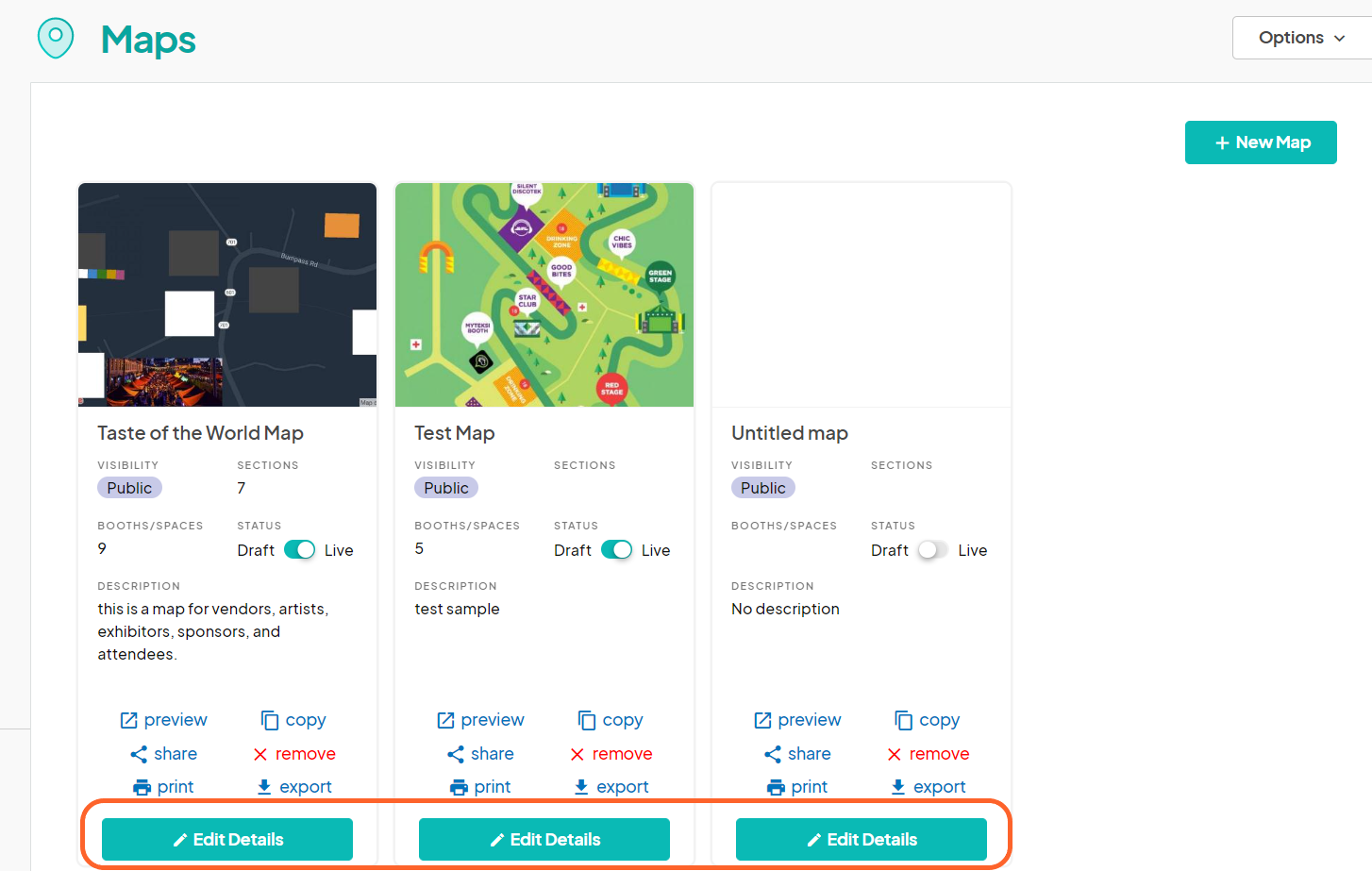 Assigning Booths
Before you can start assigning, remember that you have to create the booths first.
1. Now that you are in the map editor, go ahead and start assigning booths to vendors by clicking on a booth.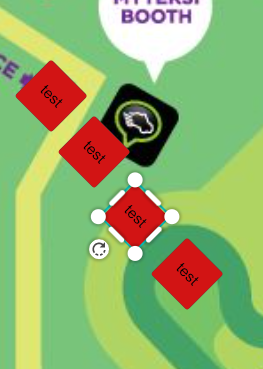 2. A criteria window should pop up to the left with booth information. Scroll all the way down and click the blue + Assign button.

3. The booth assignment window will pop up to the right of the map editor screen.
Make sure you are on the "Artist/vendor/exhibitor" tab.
Below that you will find a list of approved vendors. Select which one you would like to assign the booth to by clicking the "+ Assign" button to the right.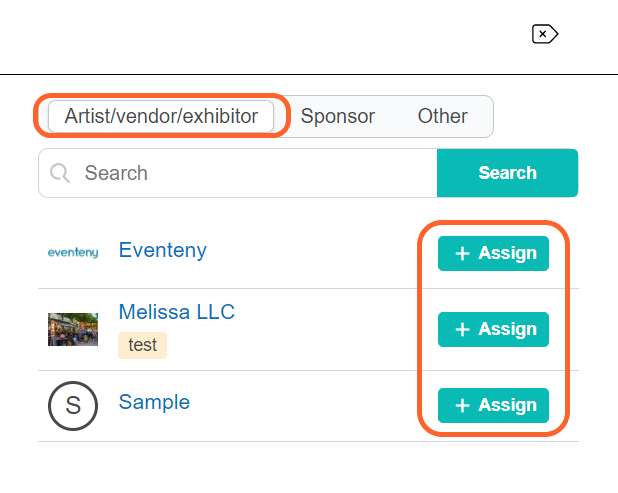 How to View the Assigned Vendor or Remove Them from the Booth
1. Once you've assigned the booth, the right pop-up window will disappear, and the map will automatically save. To view what vendor is assigned to which booth, simply click on the booth on the map.
The left sidebar will now show who has been assigned under the "Assignment" tab at the bottom. Here you can view the submission, which will take you to the vendor's application.
At the top right of the assignment, you can also remove the vendor from the booth.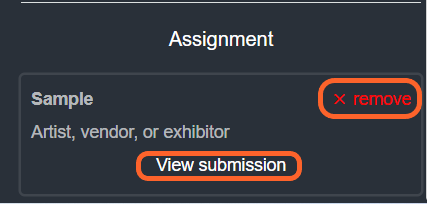 Alternative Ways to Assign Booths
1. You can also assign booths by clicking "Submission list" under the "Artists, Vendors & Exhibitors" tab on your event dashboard.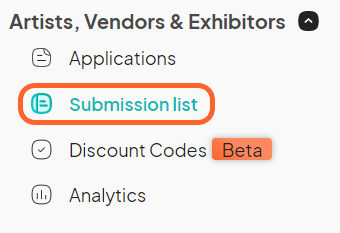 2. Select an approved submission by clicking "view submission" to the right of the vendor.

3. Scroll down until you see "Booths/Spaces." It is the second to last section above "Office Notes" at the bottom. To assign a booth or space to the selected vendor, click "+ Booth/Space" to the right of the section.

4. A separate window should pop up to allow you to make your booth selection(s). If you have multiple maps for your event, make sure you have the correct map selected on the drop-down menu above the map.
5. Select the booth you want to assign the vendor to on the map. The ones that are available will be slightly illuminated, whereas the ones that are not available will be darkened.
6. When you are satisfied with your selection(s), click the blue ✔ Submit button at the bottom.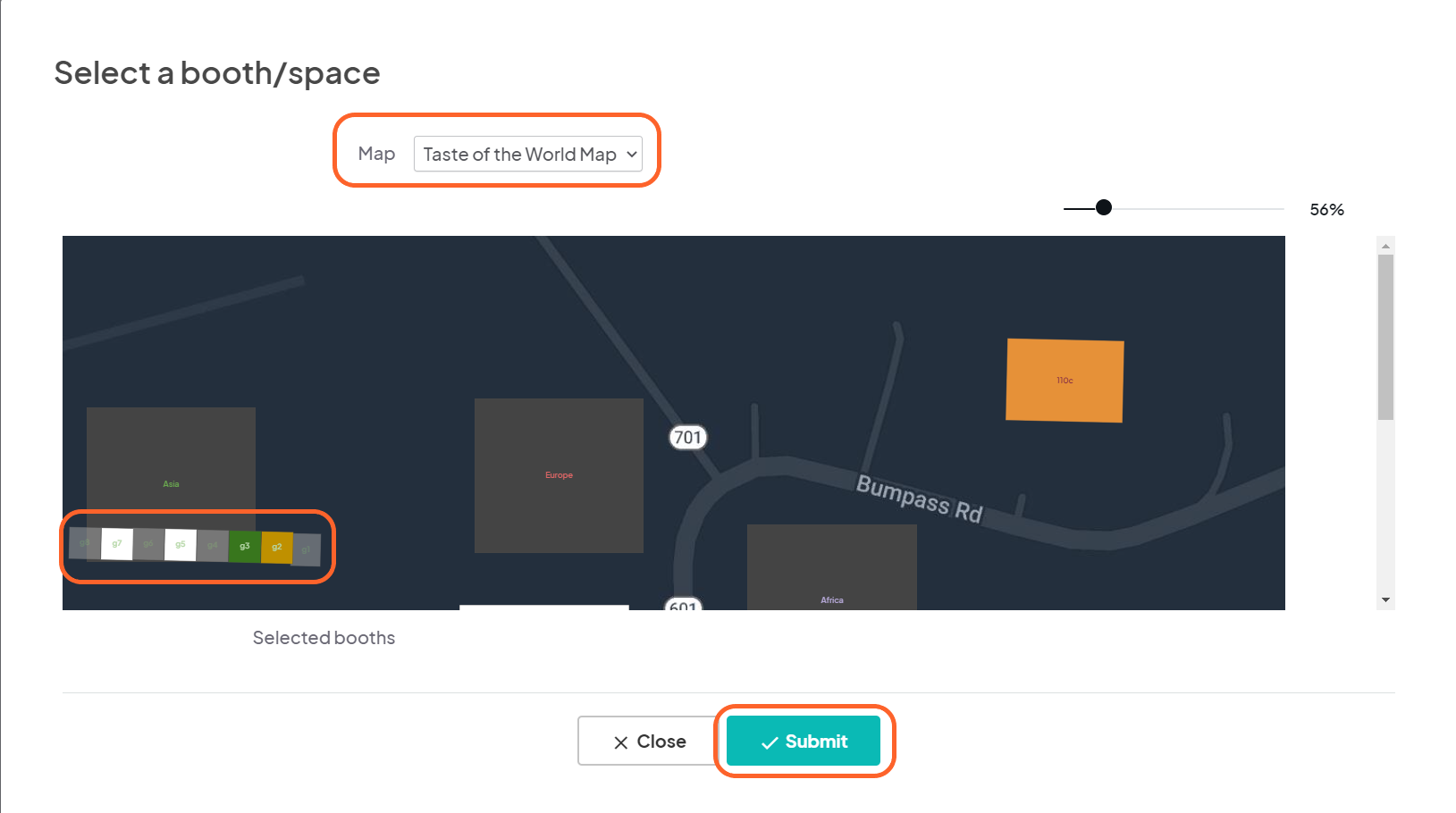 7. You can now see the booth you have selected for the vendor on their submission page. If you change your mind, simply click the "x remove" button in red text to the right of the booth section.