Go to Your Orders Page
1. Make sure you are logged into Eventeny.
2. At the top right corner of the home page, hover over your profile icon and click on "Account settings."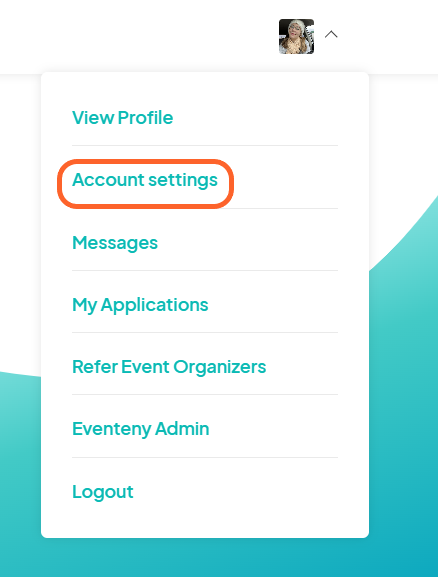 3. Select the third box, "My Orders."

Export Shop Sales Data
1. This is your order page, where you can see your sales as a shop owner, or your purchases as a customer. For this tutorial you will be learning to export your sales data. This means you can view your Eventeny sales data through an Excel spreadsheet.
Go ahead and click the "Export" button at the top right corner.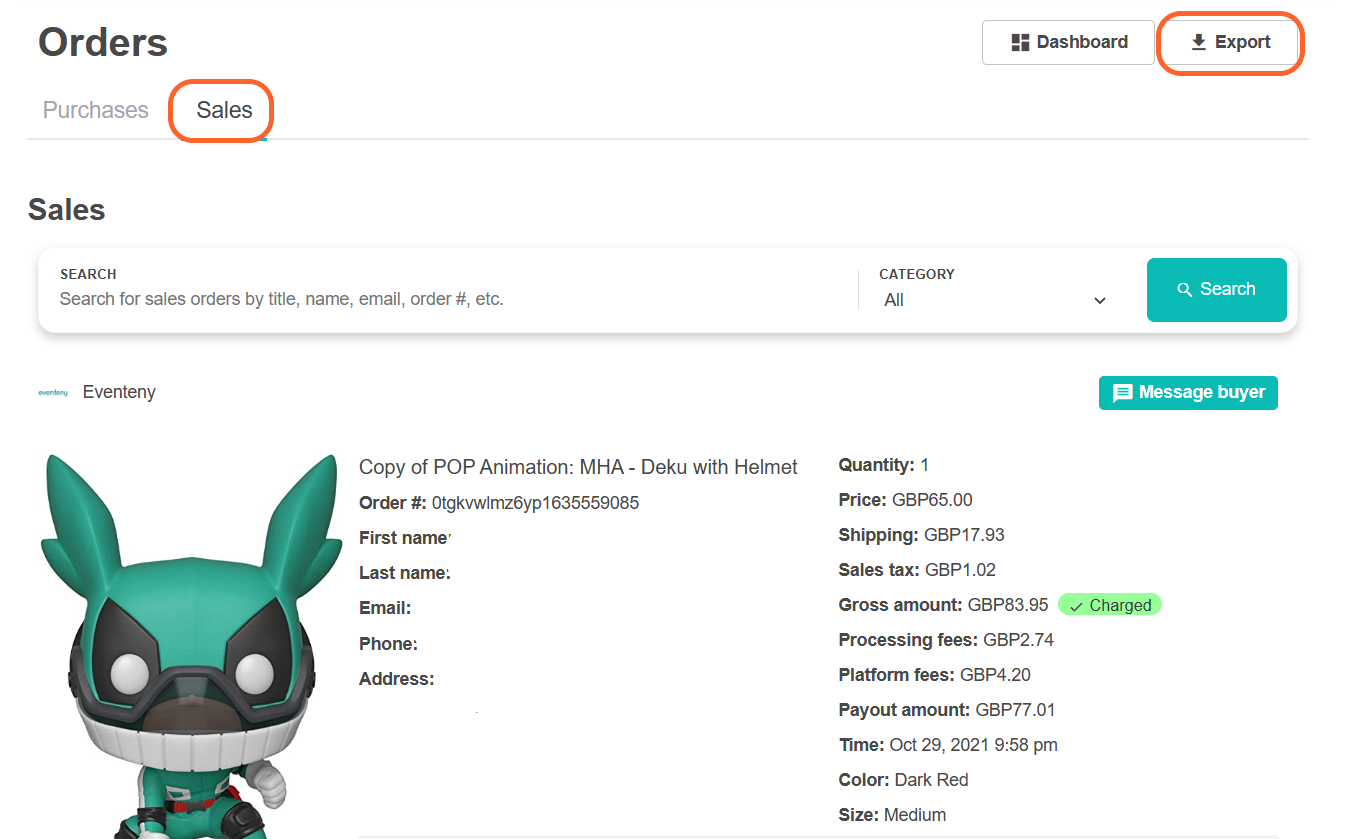 2. A separate window will appear asking you to specify what type of sales data you'd like to export:
Online Sales Report: shows all sales that were processed via your online shop.
On-site Seller Report: shows detailed seller sales data processed on-site of the event.
On-site Product Report: show detailed individual product data processed on-site of the event.
On-site Sales Detail: shows all sales data processed on-site of the event, right down to the second.
When you have made your selection, click the blue "Export" button at the bottom of the window.

3. Congratulations! You have successfully exported your shop data. You can find the Excel file in your computer downloads.
Think this article can be improved or have an idea for a new one? We want to know! Please feel free to leave a comment at the bottom of this page or contact Eventeny customer support with your juicy ideas!