Closing up shop is simple for however long and for whatever reason. Follow the steps below to learn how.
Find Your Business Profile
1. Make sure you are logged into Eventeny with the correct email address that is associated with the shop you'd like to close.
2. At the top right of the home page, hover over your profile icon and select "Account Settings."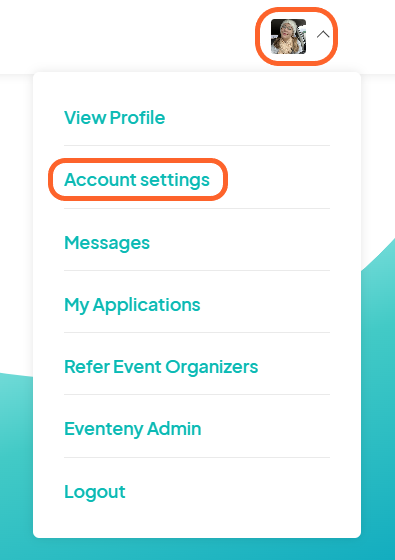 3. Select the second box option, "Business Profile."

Temporarily or Permanently Close Your Shop on Eventeny
1. Scroll down your business profile until you see the "Products" section.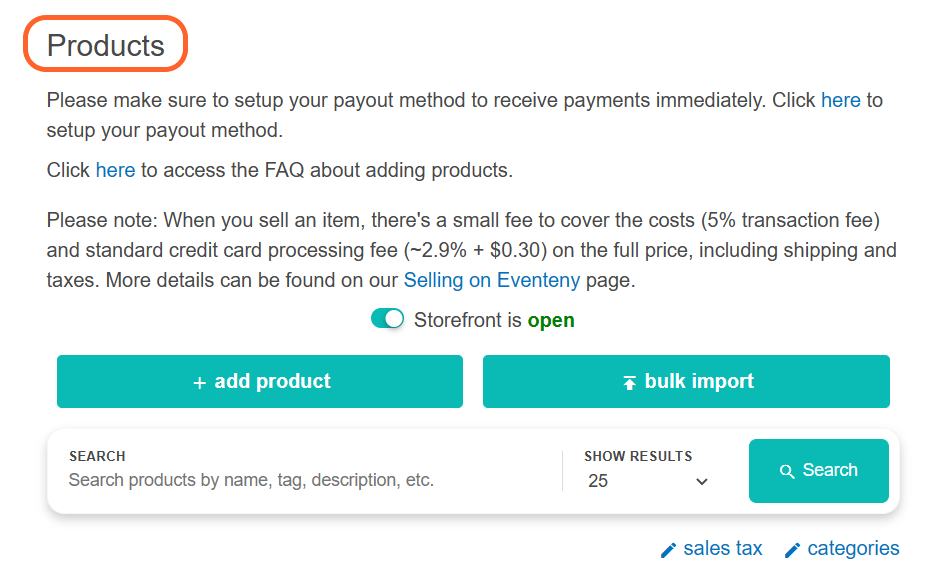 2. Locate the blue toggle that says, "Storefront is open."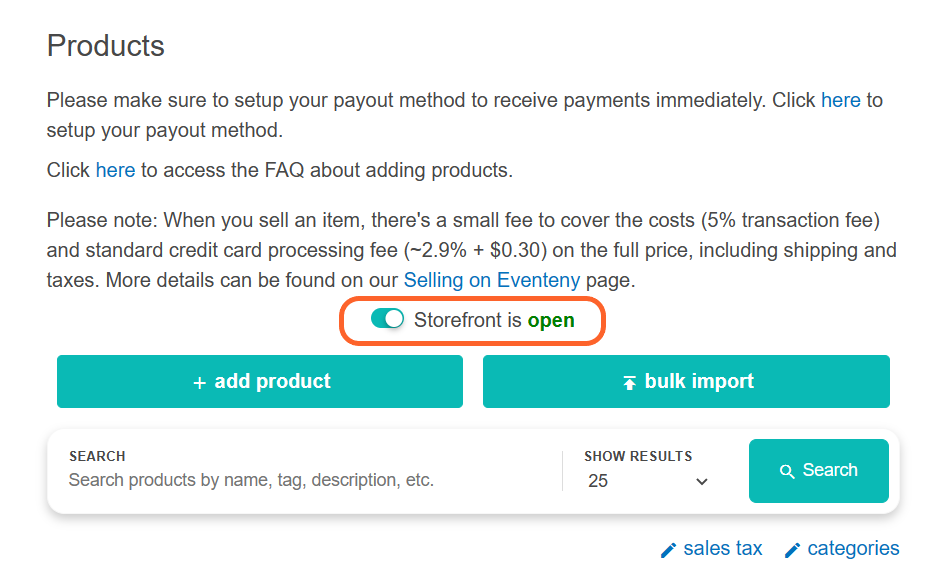 3. Simply toggle the "Storefront open" back to the gray color, which indicates that your shop is closed. You will be asked to confirm before you do so. Click "yes."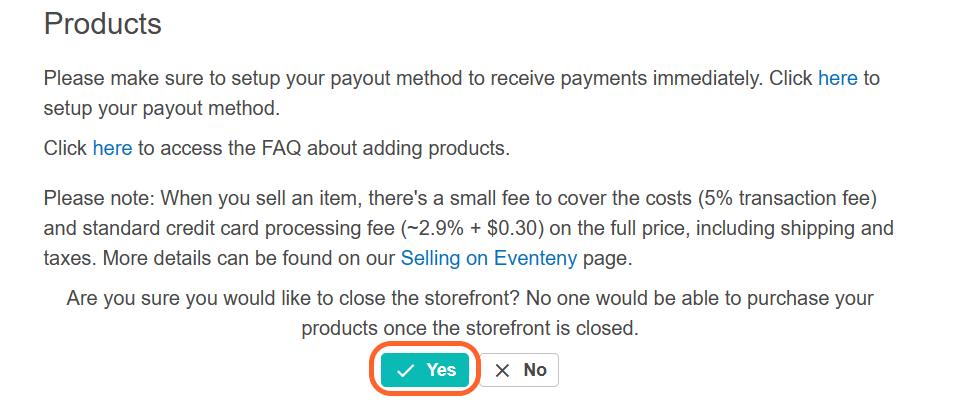 4. Your shop is now closed. You can reopen it by following the same steps with the toggle at any time.
Once your shop is closed, customers will not be able to find or buy from you until you reopen it.

Think this article can be improved or have an idea for a new one? We want to know! Please feel free to leave a comment at the bottom of this page or contact Eventeny customer support with your juicy ideas!