Note: Event organizers with active subscriptions cannot cancel their accounts without speaking to their Customer Success manager.
We are sorry to see you go! Keep in mind that once your account is deleted, you will no longer have access to your events, applications, tickets, etc. Deleting your account cannot be undone.
Go to Your Account Settings
1. Make sure you are logged into Eventeny with the account you want to delete.
2. At the top right corner of the home page, hover over your profile icon and click "Account settings."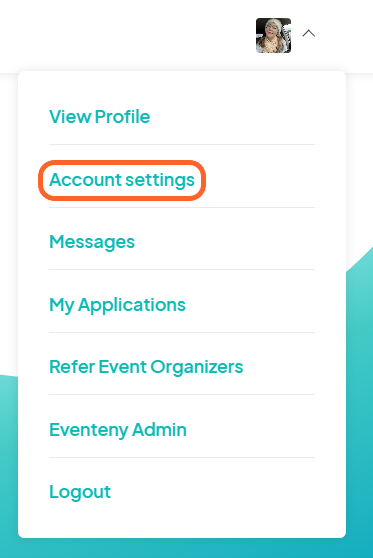 3. Scroll down your account settings page until you see "Delete now" at the bottom.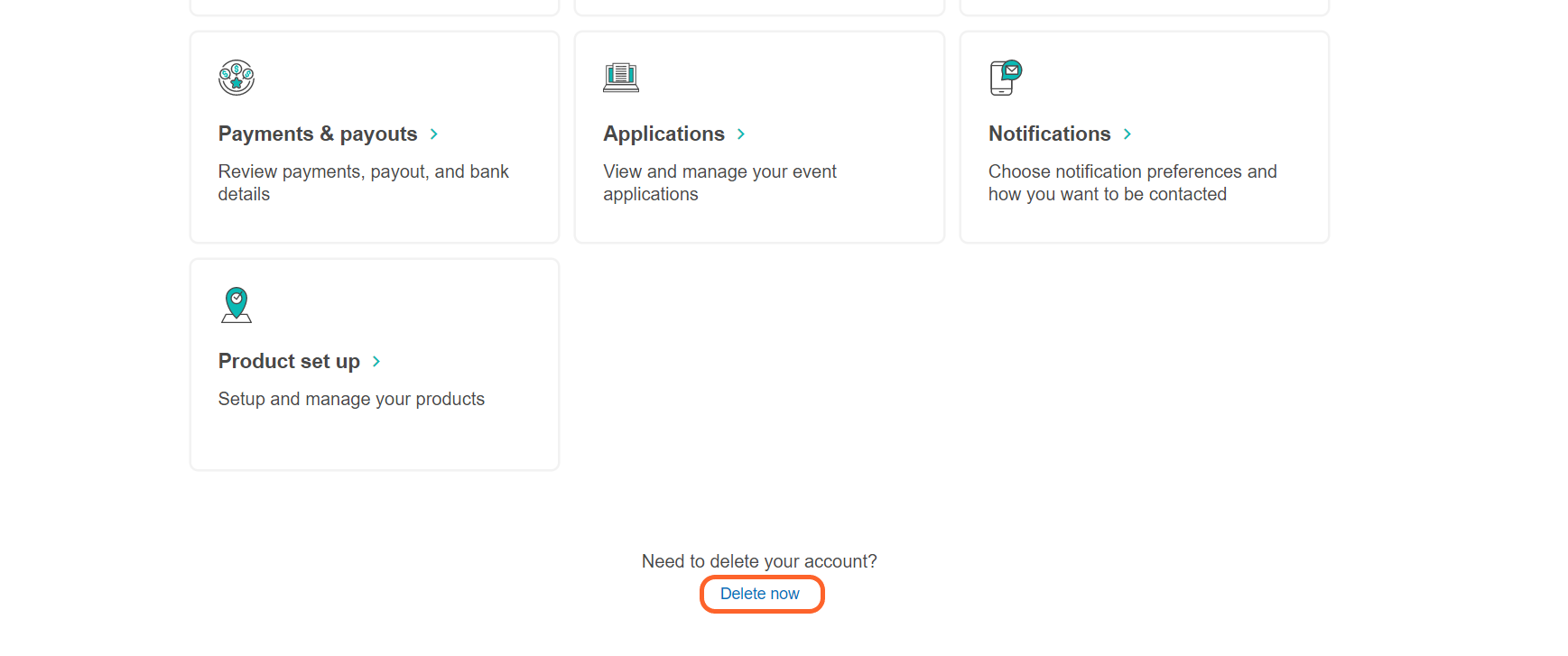 Delete Your Account
1. Make absolutely sure you are deleting the correct account and that this is the right decision for you and your team. Remember, deleting your account cannot be undone.
2. Click the blue "Delete account" button.
If you need assistance with deleting your account, please email: support@eventeny.com.