Prerequisites: Create Vendor Applications
Find Your Vendor Submissions
1. Make sure you are logged into Eventeny.
2. At the top of the home page, hover over the "My Events" tab and select the event you wish to work with.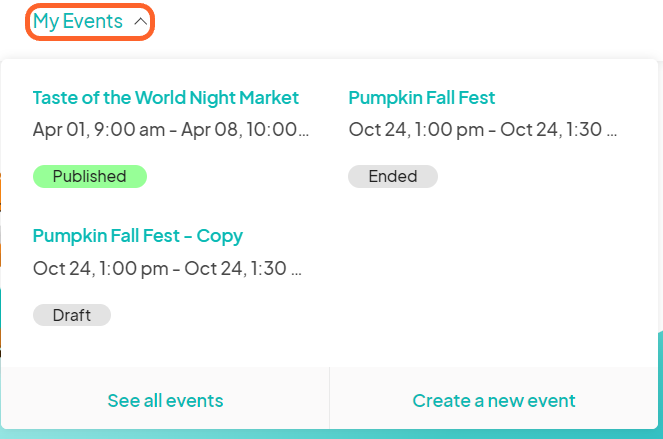 3. This is your event dashboard. On the left sidebar, click the arrow next to "Artists, Vendors & Exhibitors." Under that, click the "Submission list" section.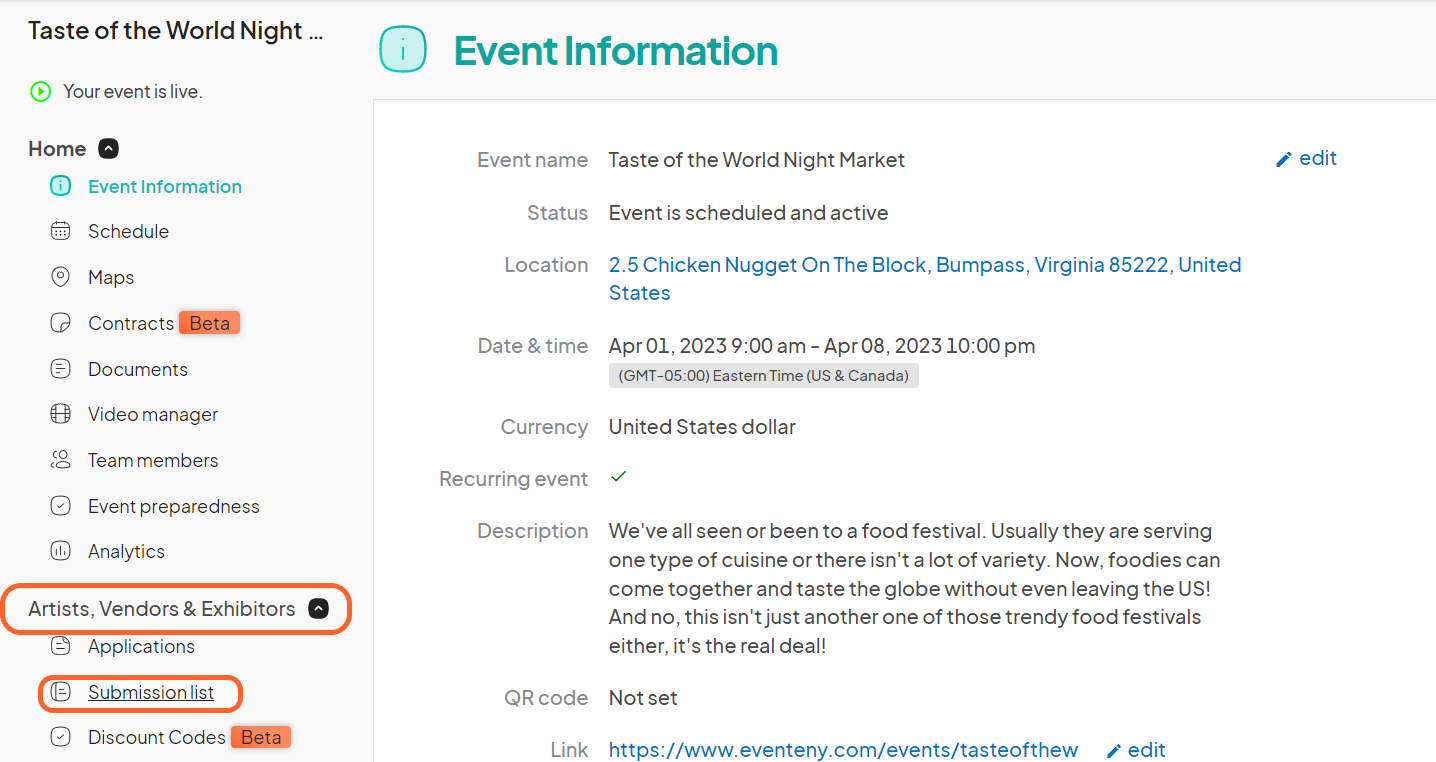 Using the Export Feature
1. This is your vendor submission list. It is where all of your vendor applicants will populate when they submit an application to your event. To use the Export Feature, click the "Options" drop-down menu at the top right corner and select "Export."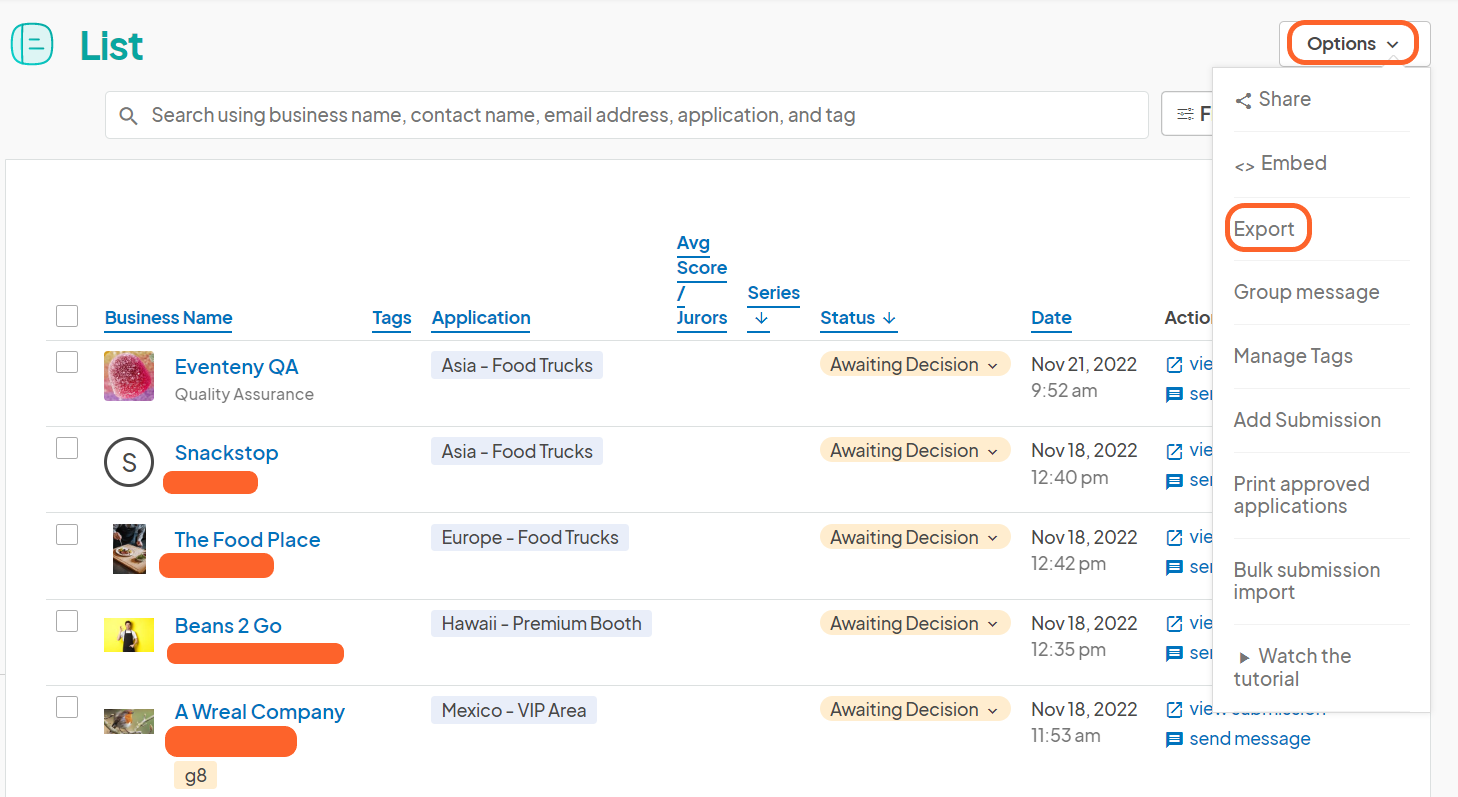 2. You have total control over what data gets exported from your vendor submission list. Look over each of the drop-down menus and check boxes to get an accurate exportation.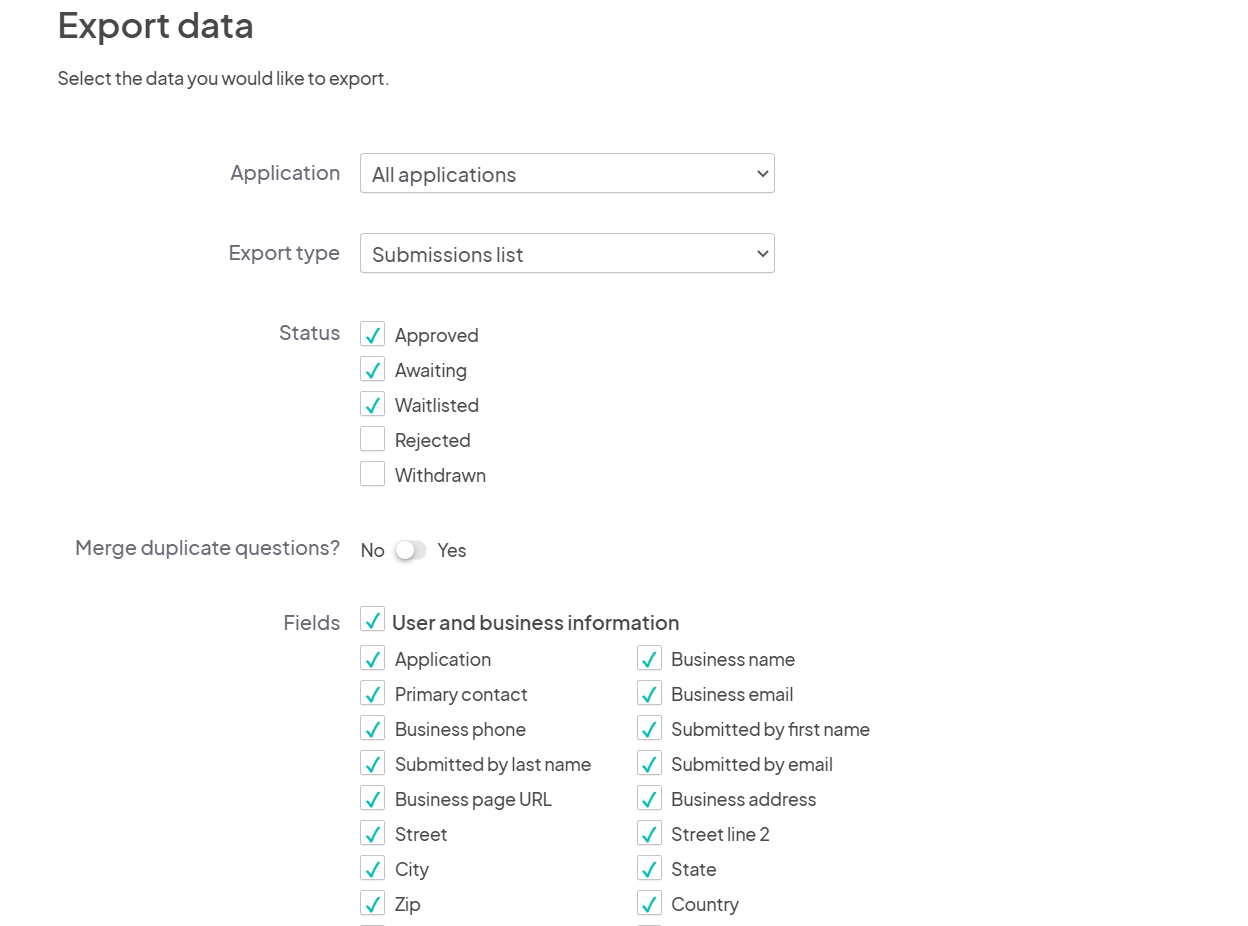 3. You can even export a specific aspect of your submissions under "Export type."
Submissions list: exports the entire submission list and its information.
Purchase summary: exports only what the applicants have purchased (i.e., merch, passes, etc.).
Jury scoring: exports only jury scores associated with each submission.
Logos: exports only submission logos.
Pictures: exports only submission pictures.
Picture information: exports only submission picture information (descriptions).
Invoices: exports only submissions' invoices.
Dates selection: exports only submissions' date selections (applicable if your event is for more than one day or occurs multiple times throughout the year).
Merge duplicate questions is great if you have more than one of the same questions on your applications and don't want it to show up twice on the Excel sheet.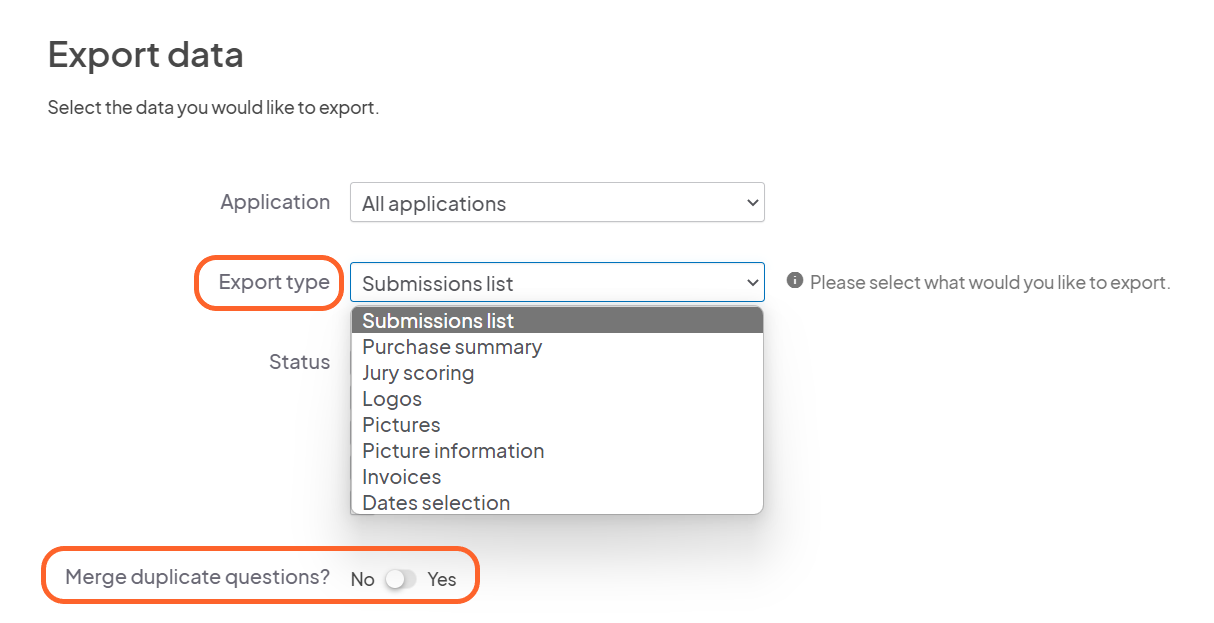 4. When you are satisfied with your selections, click the blue ✔ Export button at the bottom. Your submission data will then be transferred to an Excel sheet.