Prerequisites: Create Vendor Applications
Manual submissions are great for event organizers to add vendors, volunteers, sponsors or other applicants that perhaps (for one reason or another) don't have access to the online version of an application.
This feature helps event organizers keep track of their applicants, despite them not being able to apply the most common way.
Find Your Submission List
Note: This feature follows the same formula and steps for artists, vendors, exhibitors, sponsors, volunteers, and other applicants. For the sake of this tutorial, we will be covering how to add manual submissions in the artists, vendors and exhibitors tab. Keep in mind that the steps shown below are relatively identical to the other tabs as well.
1. Make sure you are logged into Eventeny.
2. At the top of the homepage, hover over the "My Events" tab and select the event you wish to work with.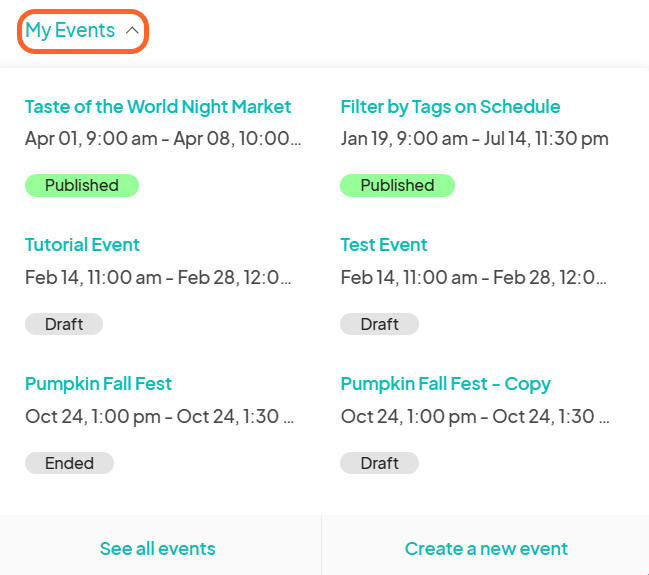 3. This is your event dashboard. On the left sidebar, click on "Submission List" under the "Artists, Vendors & Exhibitors" tab.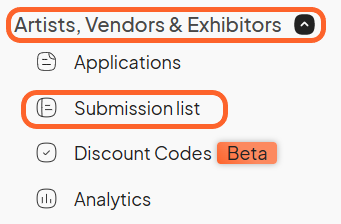 Add a Manual Submission
1. This is your submission list. It will look relatively similar to the volunteers, sponsors and other applicants tabs.
To add a manual submission, go to the "Options" drop down menu in the top right corner of the page and select "Add Submission."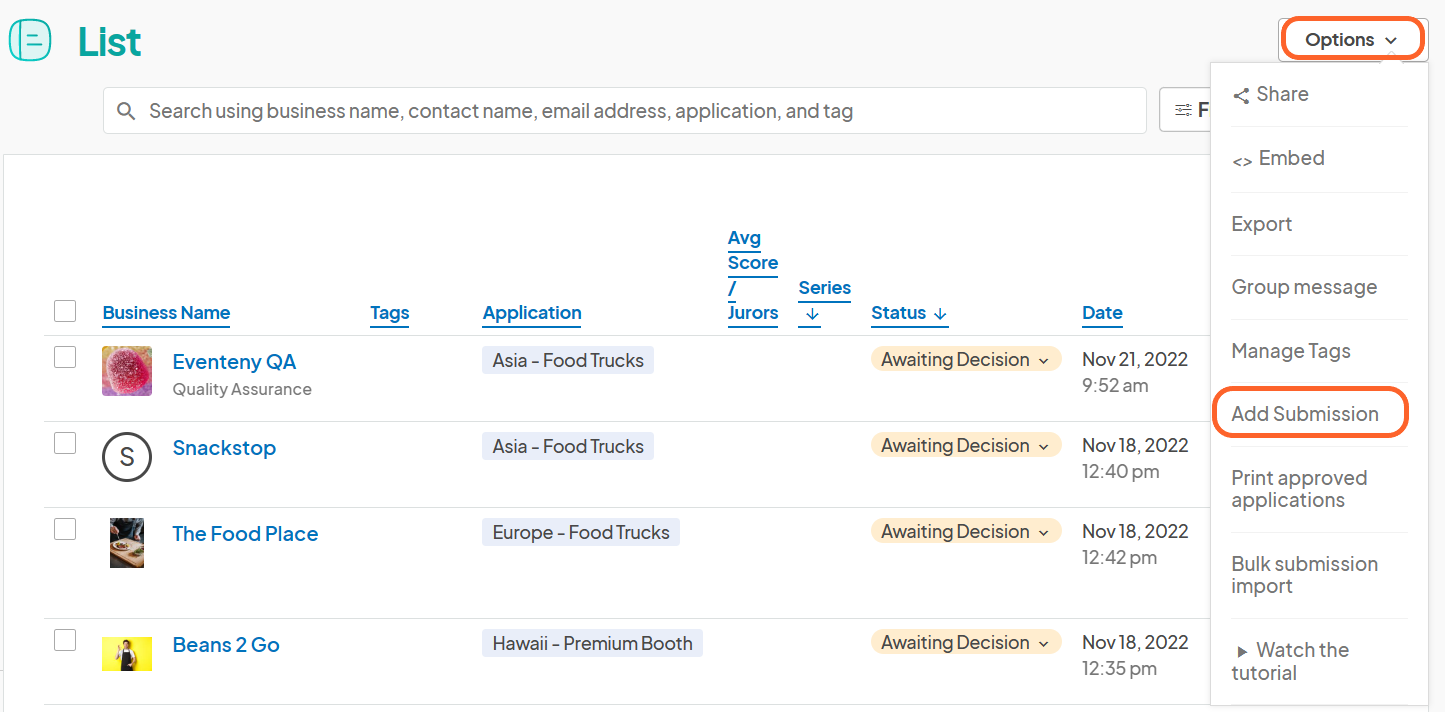 2. A pop-up window will appear asking you to fill out some information about the applicant. For accuracy, be sure to associate them with the correct application and select whether or not they've been approved.
When you are finished, click the blue "Submit" button.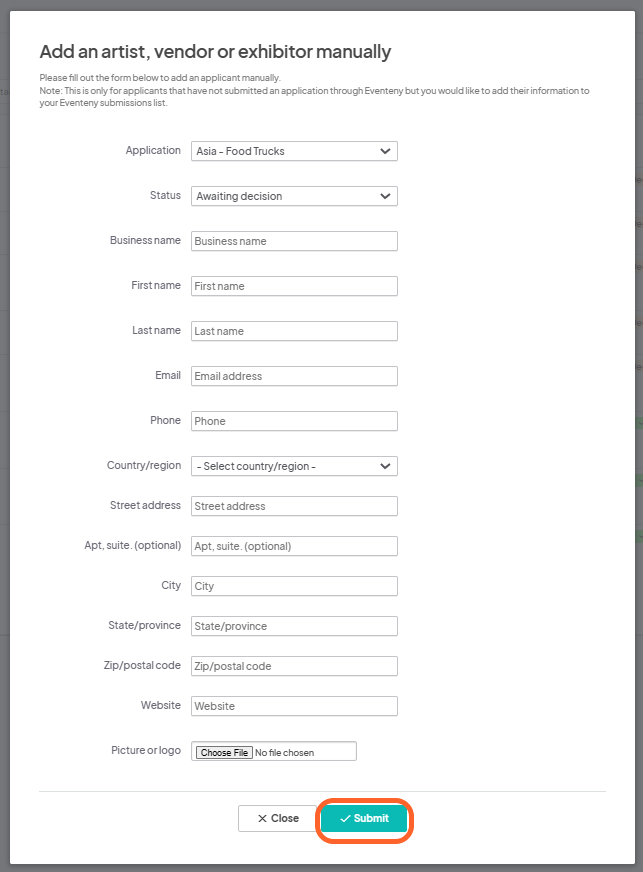 3. Congratulations! You have successfully added a manual submission. It now acts like any other submission in that you can add/see more information associated with their application.
You can learn more about managing your vendor submissions here.
Think this article can be improved or have an idea for a new one? We want to know! Please feel free to leave a comment at the bottom of this page or contact Eventeny customer support with your juicy ideas!