Prerequisites: Create a Map
Go to Your Maps Page
1. Make sure you are logged into Eventeny.
2. At the top of the home page, hover over the "My Events" tab and select the event you wish to work with.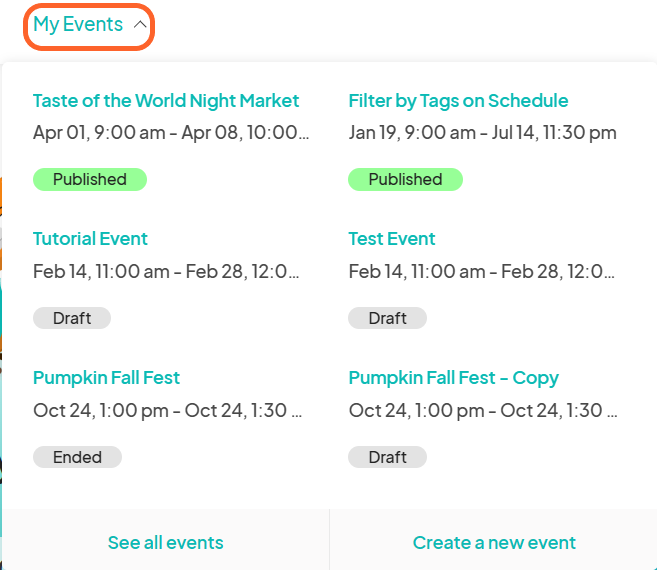 3. This is your event dashboard. On the left sidebar, under the "Home" tab, select "Maps."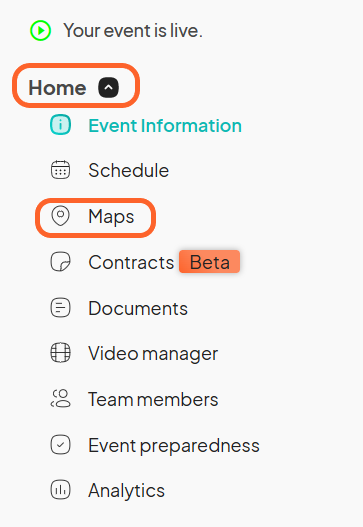 Make a Copy of Your Map
1. This is your maps page. In order to make a copy of your map, you must create at least one map beforehand. You can learn how to do that here.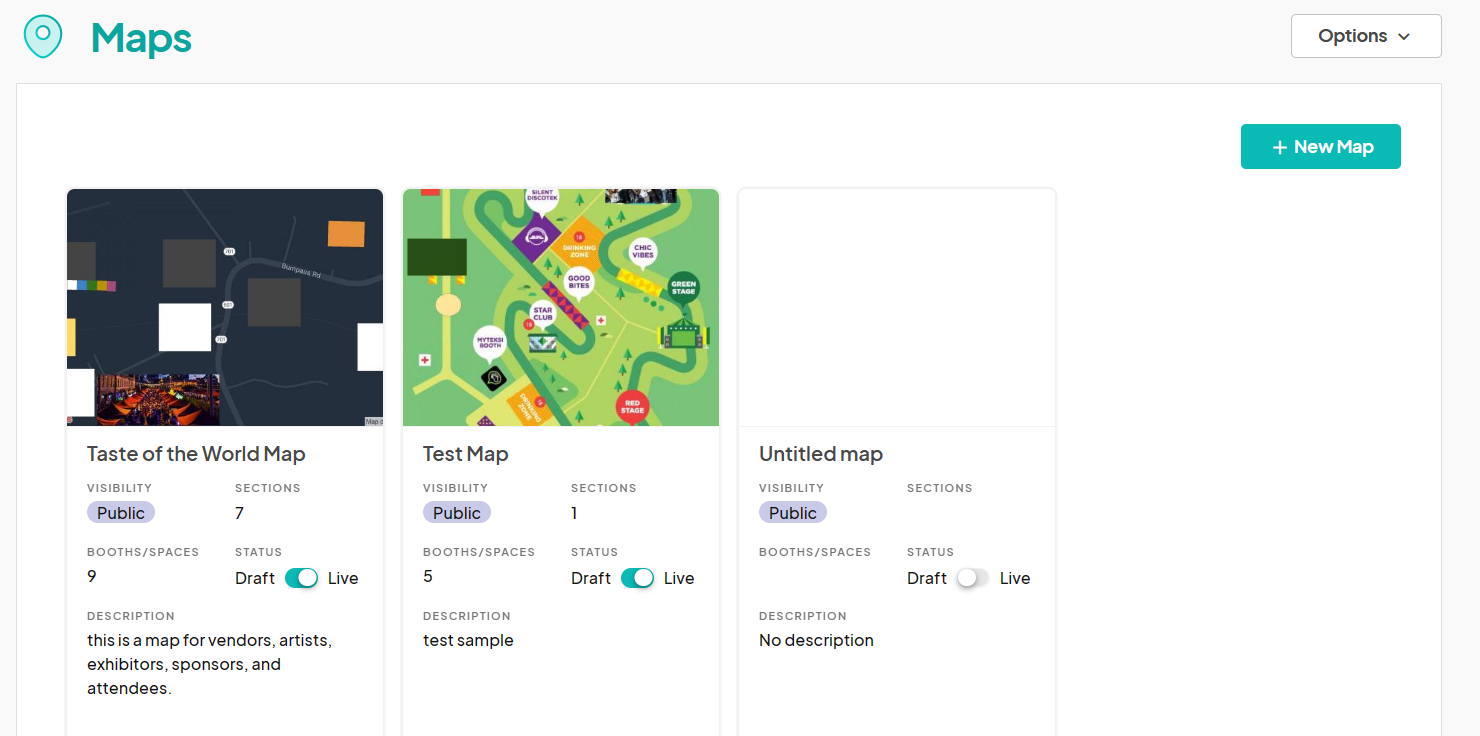 2. Choose a map you'd like to copy by clicking the "copy" icon at the bottom of the map card. The icon looks like two pages overlapping each other and says "copy" next to it.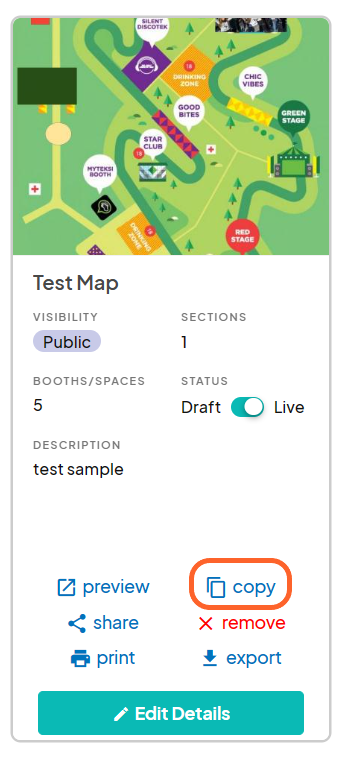 3. A separate window will appear and ask you to create a new title for the copy, select which event you'd like it to populate (if you have more than one event), and items to include (background, section, booths & spaces, icons, pictures, and text).
When you are satisfied with your selections, click the blue "Save" button below the window.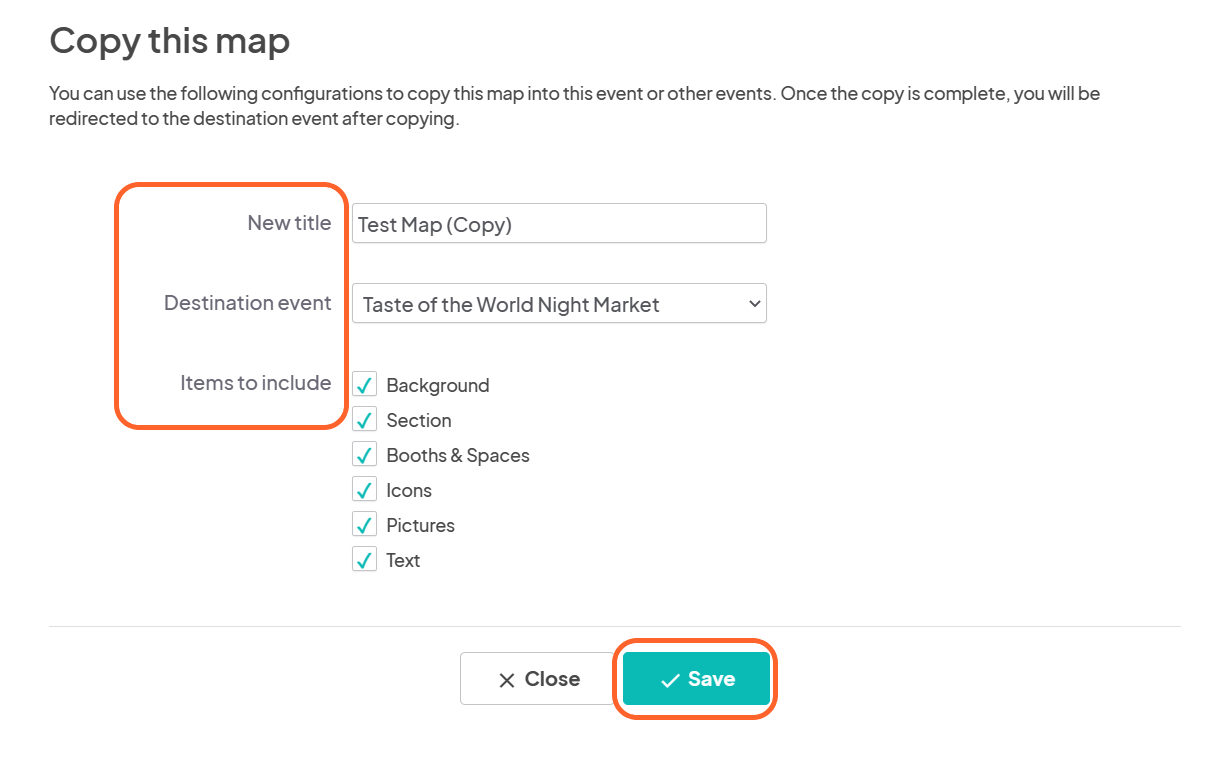 4. Congratulations! You have successfully created a copy of your map.
When you click save, you will be automatically taken to the map editor for your map copy. You can carry on with your map creation activities here or select the "exit" button at the bottom left of the map editor.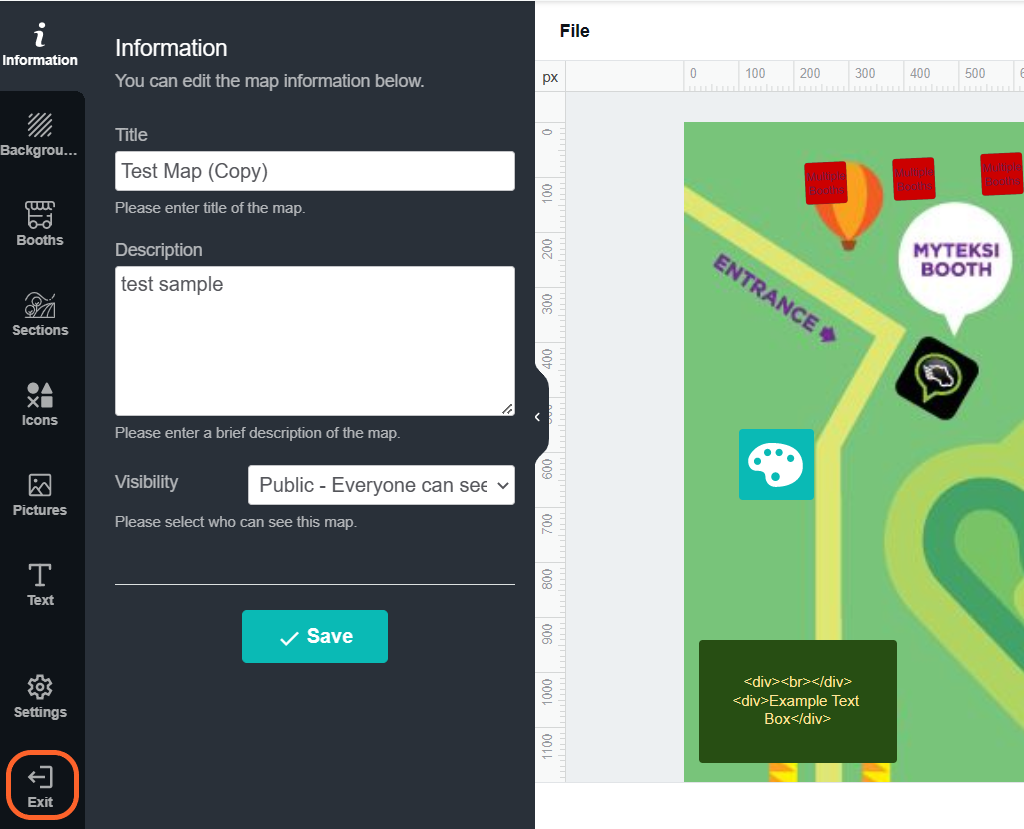 Note: Map copies are automatically created in "draft" mode. If you'd like your map copy to be visible to the public, be sure to toggle the status to "live" on the map page!
Think this article can be better or have an idea for a new one? We want to know! Please feel free to leave a comment at the bottom of this page or contact Eventeny customer support with your great ideas!