Getting Started
1. Make sure you are logged into Eventeny.
2. At the top right corner of the home page, hover over your profile icon and select "View Profile."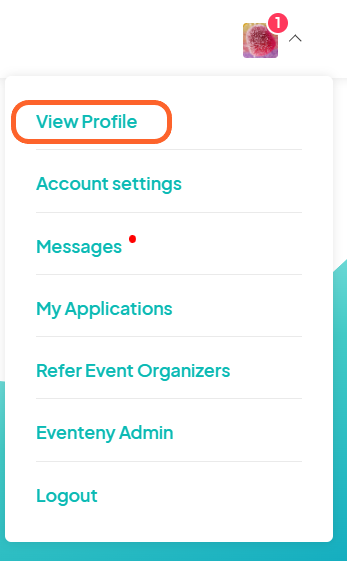 3. Scroll down to the "My Tickets" section.
4. Click "view details" to the right of the ticket you want to switch or upgrade.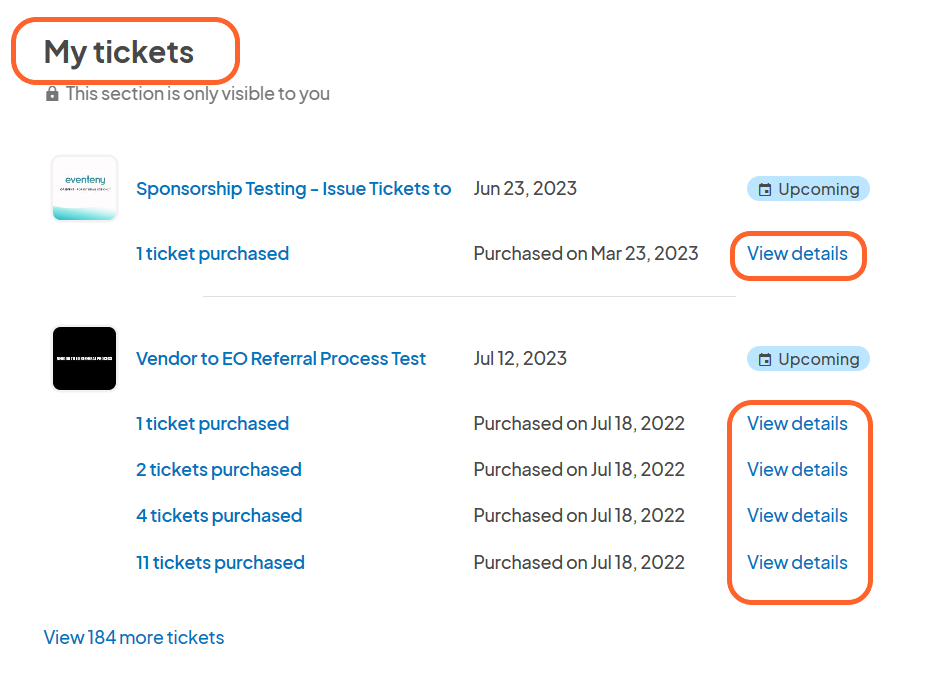 Switch or Upgrade Your Ticket(s)
Note: Keep in mind that not all tickets are made eligible for switching or upgrading and is at the discretion of the event organizer. If you do not see the "switch ticket' option on your ticket and you believe it to be a mistake, please reach out to the event organizer for further clarification.
1. This is the ticket confirmation page that you should have seen when you first purchased the ticket. If your ticket is eligible for switching/upgrading, you should see a "switch ticket" button towards the bottom right of the ticket information box. Go ahead and click that button.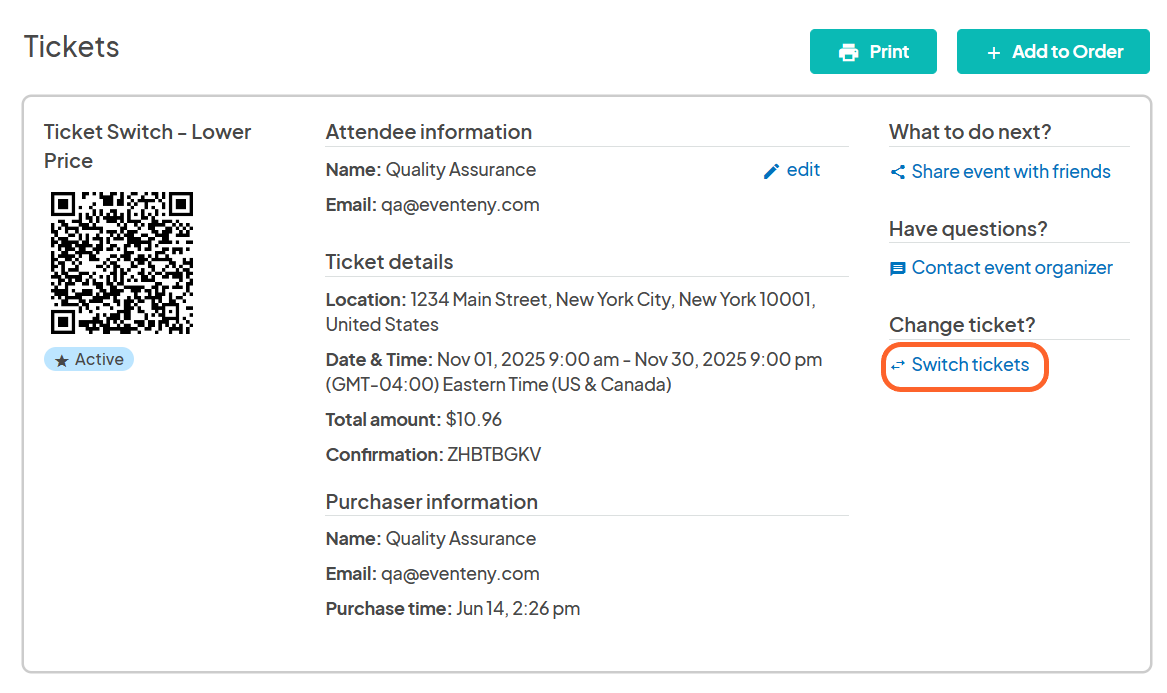 2. A separate modal should appear containing many important components of information. It is important to review this information carefully and thoroughly before making your selections.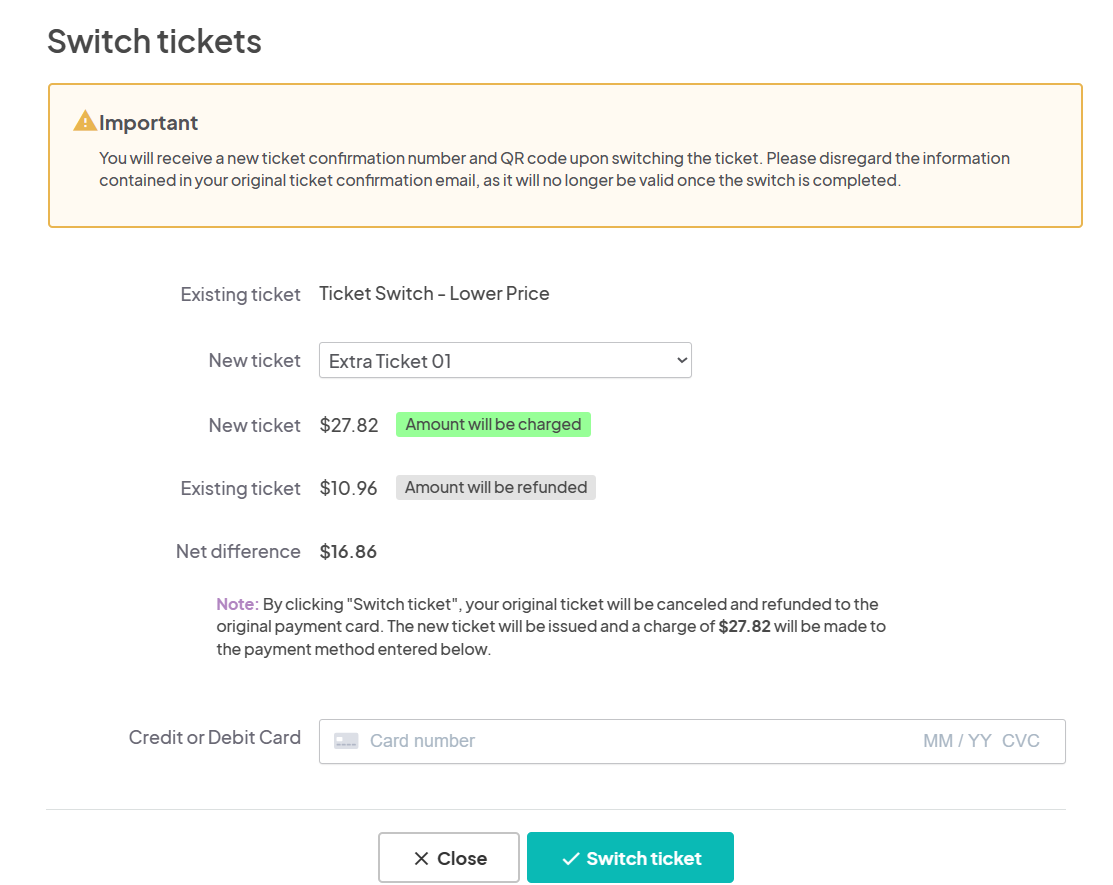 3. Click the "New ticket" drop down field and select the ticket you wish to upgrade or switch to.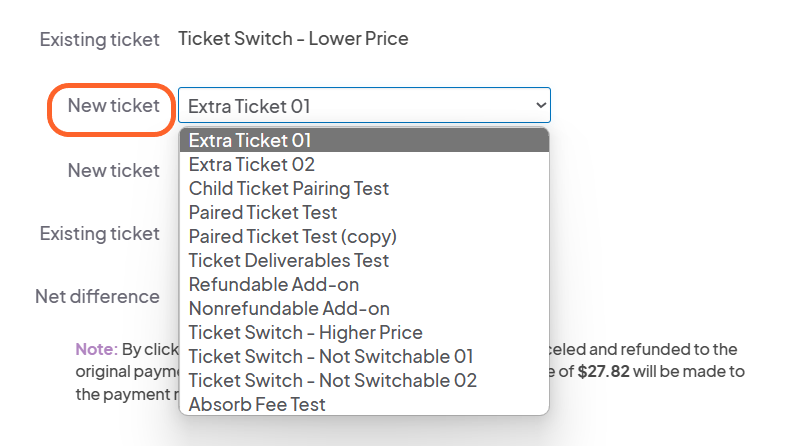 Keep in mind that not all tickets are eligible for switching and upgrading. If you believe there to be a mistake during this process, please reach out to the event organizer.
4. Depending if you have selected a higher value ticket than the one you originally purchased, you will be asked to input your credit card information to be charged the difference. Select "Switch Ticket" when you are satisfied with your selections.

In the event that you select a lower value or equal value ticket, note that you may not be refunded the difference in accordance with the event's refund policy.
5. Your ticket confirmation page should automatically update to the ticket you switched to.
Check Your Email
1. You should also receive an email detailing the switch you just made followed by another email with your new ticket information and QR code. Please discard the email with your old ticket information and QR code, as it will no longer be needed. Please save the new ticket information for your records.
Didn't get the emails? Be sure to check your spam and junk folders. Still not there? Reach out to Eventeny customer support for assistance!