The community center is yet another one of Eventeny's helpful resources available to our users! This is where you can catch up on past webinars, view helpful infographics on how to best use the platform, and ask/answer questions from other event organizers or vendors.
Getting Started
1. Make sure you are logged into Eventeny (you don't need an account to see the community center, but you will need one if you want to ask or answer questions!).
2. At the top of the homepage, hover over the "Resources" tab and click on "Community Center."
3. Welcome to the community center! At the top you will find some information on how to use the community center, as well as some event related statistics, if you're interested in taking a look.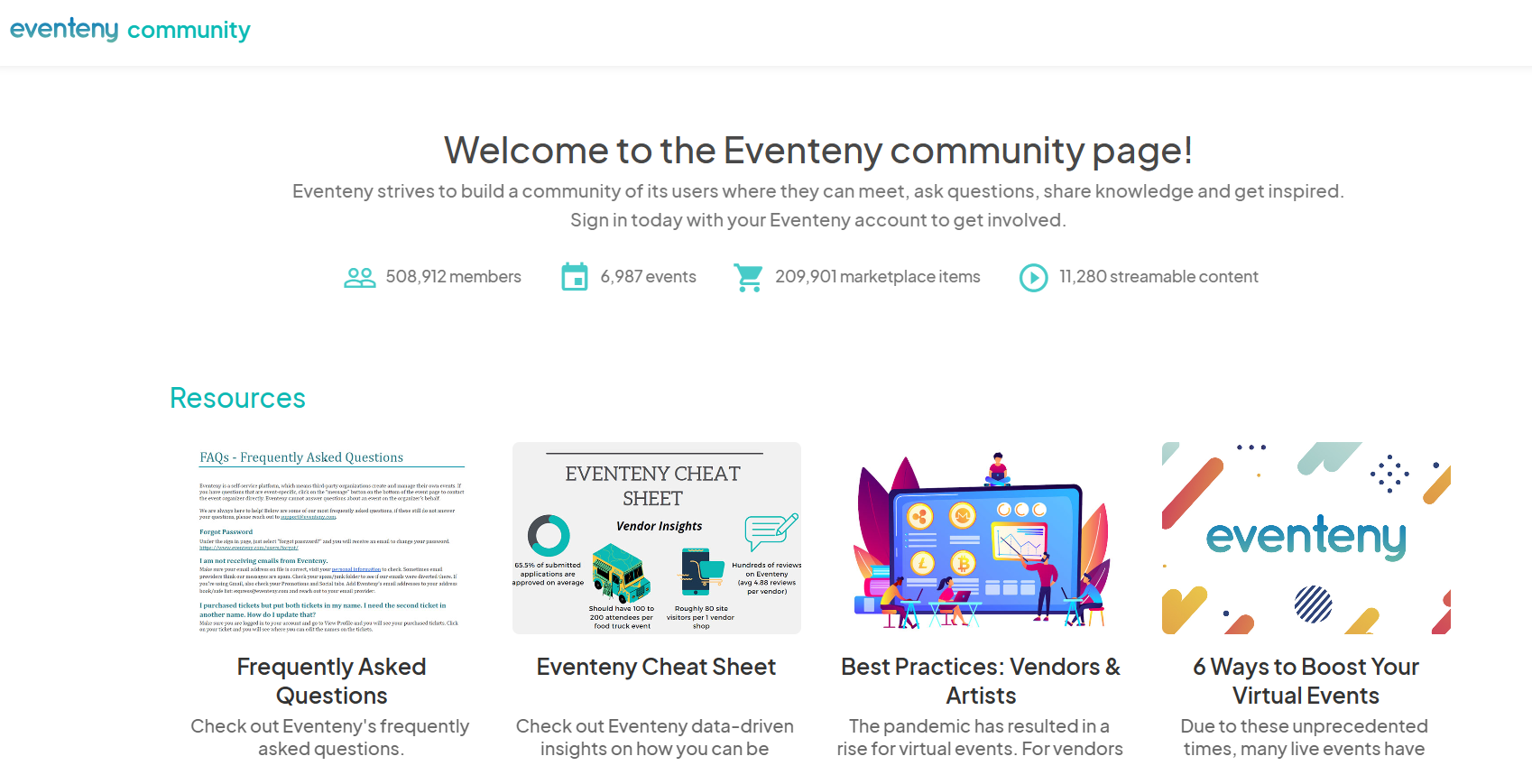 Viewing Resource Infographics
1. The first header you'll see are "Resources." This is where we have a handful of infographics detailing our FAQs as well as cheat sheets, best practices, and other tips related to event planning.

Browsing the Community Center
1. As you continue to scroll down, you will see a variety of posts ranging from questions asked by other users, announcements and past webinars that you can replay. You can also use the search bar above the posts if you're looking for something specific. Lastly, you can filter the posts from recent, top and unanswered.
2. To the left of the posts, we like to show you some of our signature events. Whether you're an event organizer, vendor or attendee, you will likely find viewing these events helpful.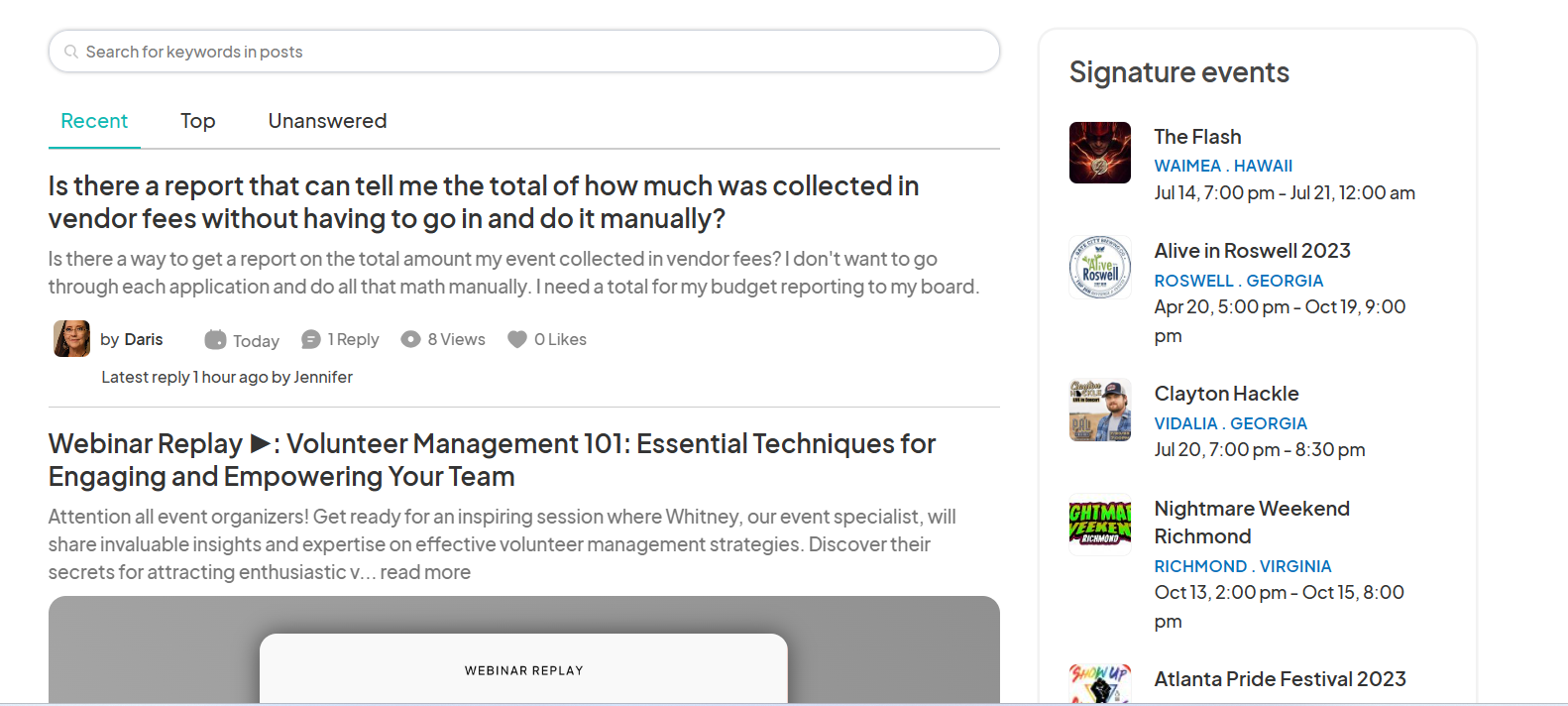 Asking/Answering Questions and Interacting with the Community
1. To ask questions in the community center, simply scroll up to where the search bar is. Above it should be a blue "Start a Conversation" button. Go ahead and click that button.

2. From there, you can input a title and ask your question in as much detail as you'd like. You can also attach a file or picture if that is relevant to your post. When you are happy with how your question is presented, click the blue "Post" button below.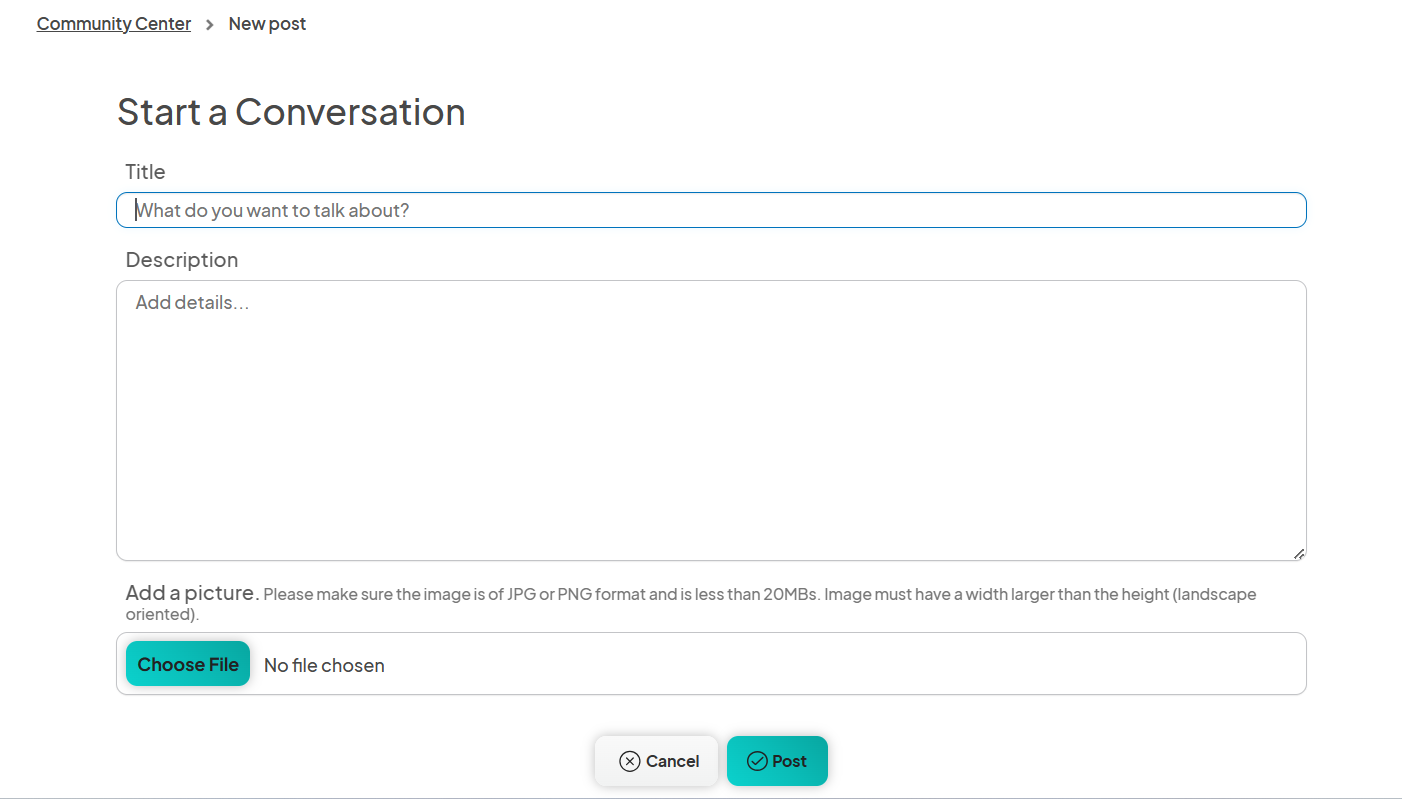 3. Congratulations! You have successfully posted a question to the community center. If you added a file attachment, it would appear against a gray background like shown below. At a glance, you can also see the date it was posted, number of replies, likes and views right below the post.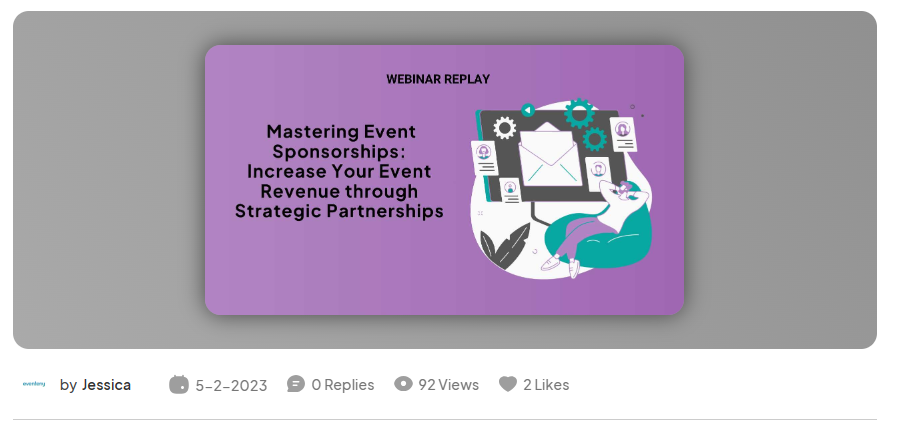 4. When you click on the post, you'll see the full length of the post you created as well as any replies to it down below.
This is also where you can reply to other user's posts! Simply click the blue "Join the conversation" button.