Prerequisite: Create Your Event
Find Your Fundraising Feature
1. Make sure you are logged in to Eventeny.
2. At the top of the home page, hover over "My Events" and select the event you wish to work with.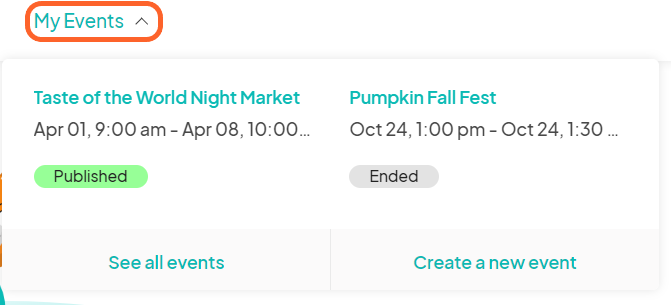 3. This is your event dashboard. On the left sidebar, scroll down until you see the "Fundraising" feature. Click the arrow to see a list of fundraising sections.

Create a Fundraising Goal
1. We will begin with the "Goals" section. It is the first on the fundraising feature.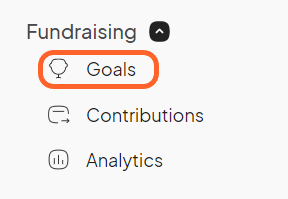 2. This is your goals page. To create a new goal, click the blue + New Goal button at the top right corner.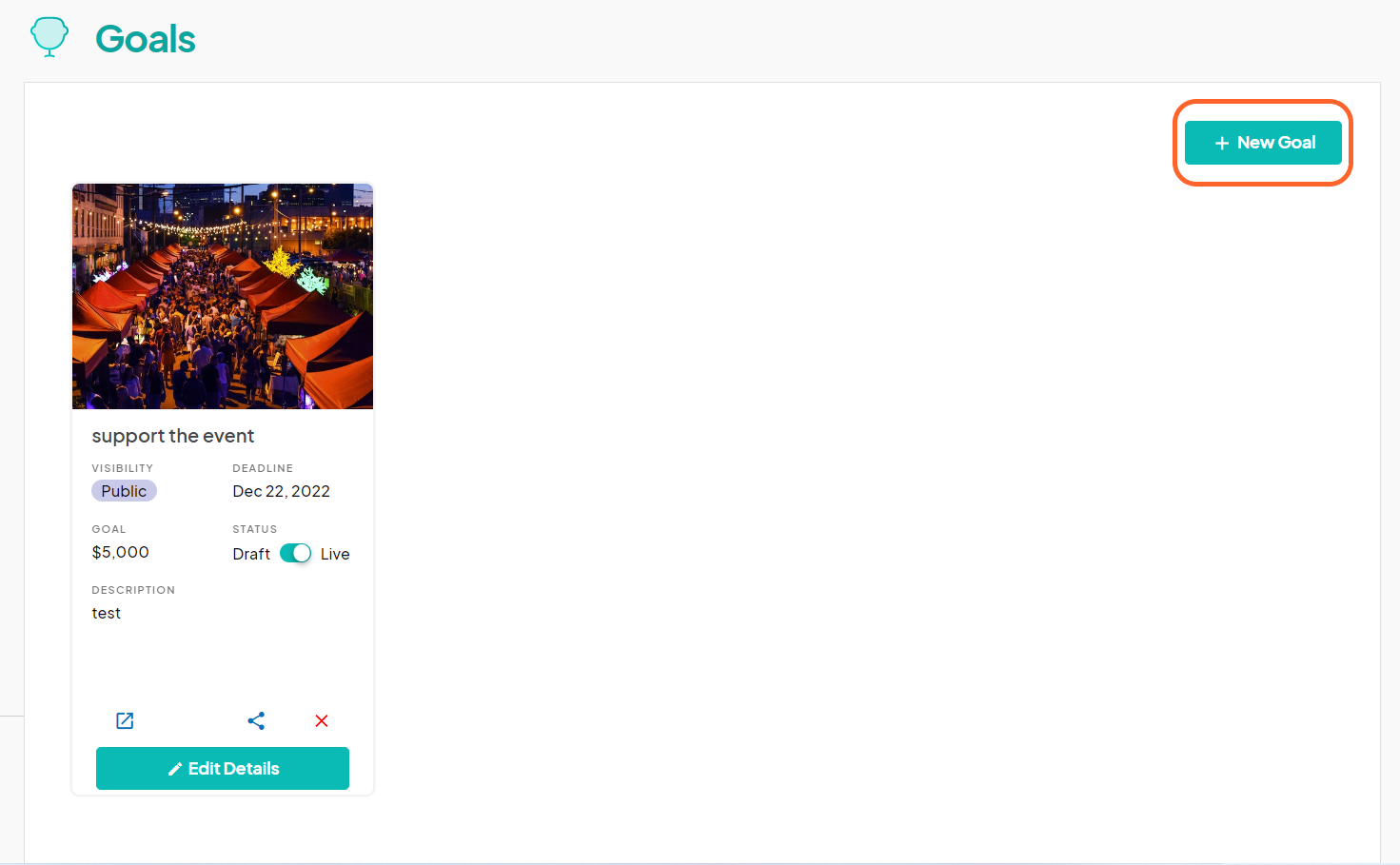 3. Here is where you will fill out the information for your goal such as a title, goal amount, and deadline. Additionally, you can also adjust your visibility settings (private vs public), choose your payout method (how you get paid), and whether or not you want contributors to donate a custom amount or have an Eventeny login.
At the bottom, write a description for your fundraising goal as well as post-contribution message for when contributors help you reach your goal.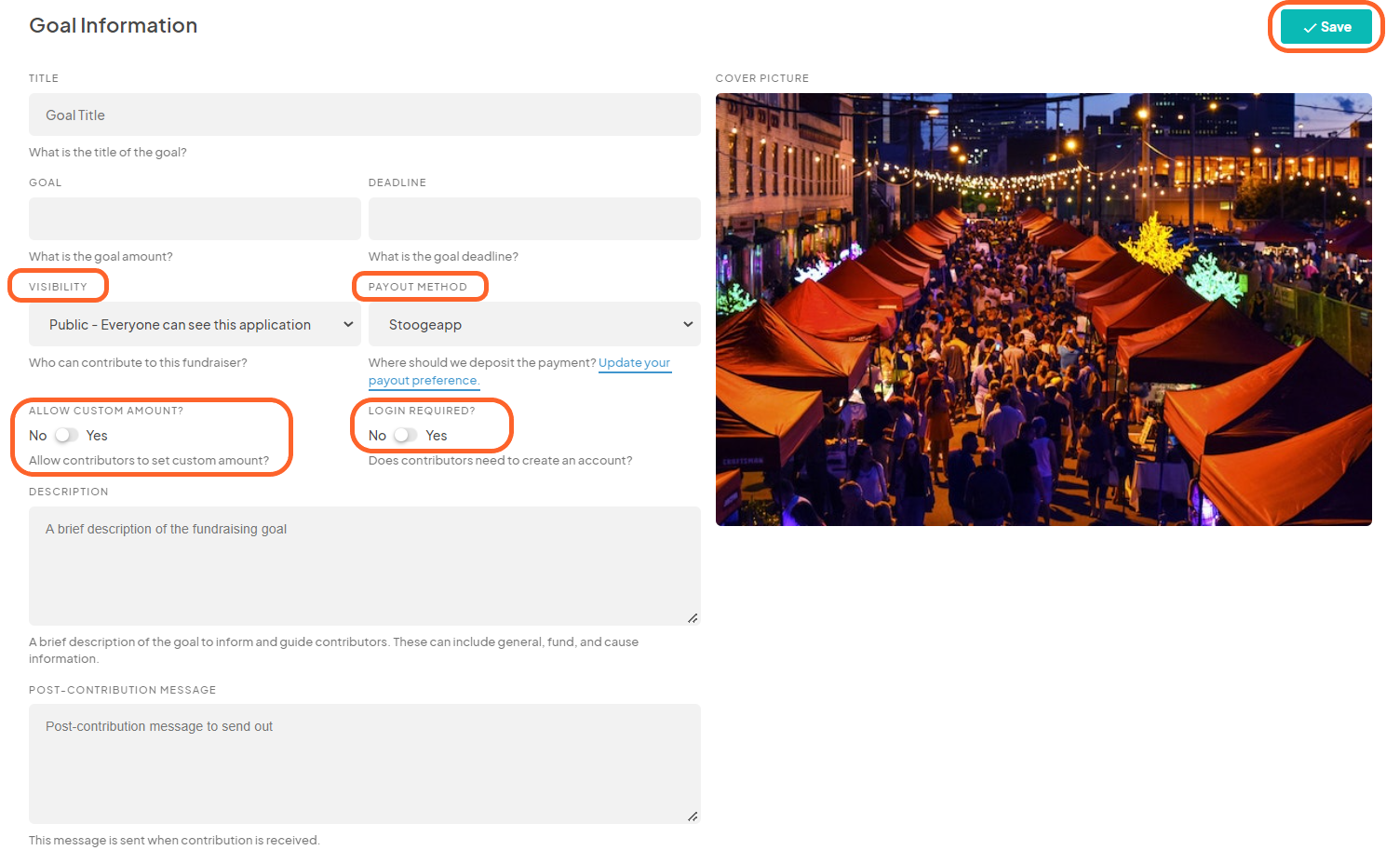 4. When you create goals, they will populate back on the goals page. You can add more information to your goals such as questions to ask contributors and set amount levels. To do so, click the blue ✎ Edit Details button at the bottom of the goal.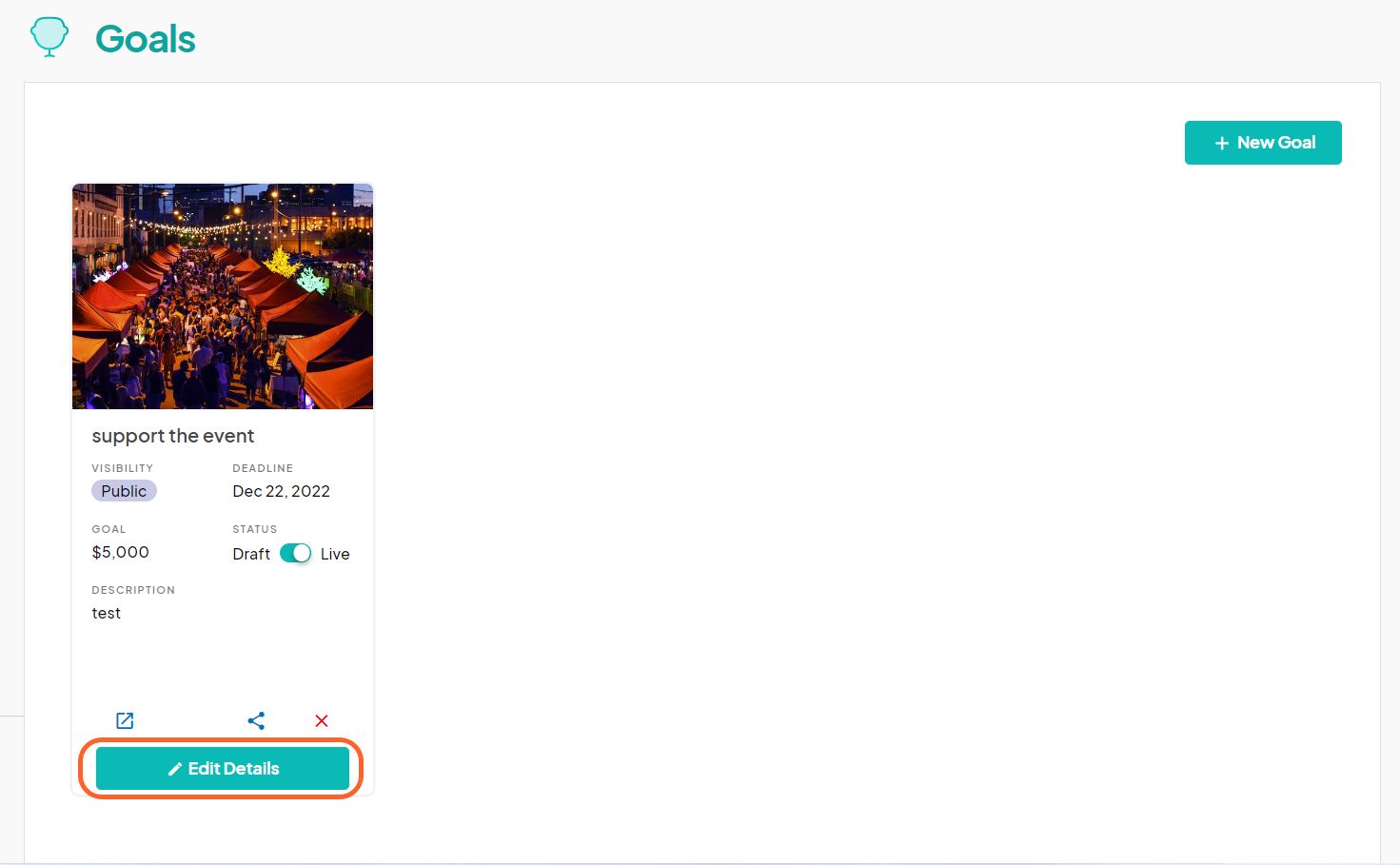 5. You will first see the basic information about your goal that you filled out earlier. You can edit this information at any time by clicking the ✎ symbol at the top right.
When you scroll down, you can add amount levels (example: bronze, silver, gold) and questions by clicking the blue corresponding buttons at the top right of each section.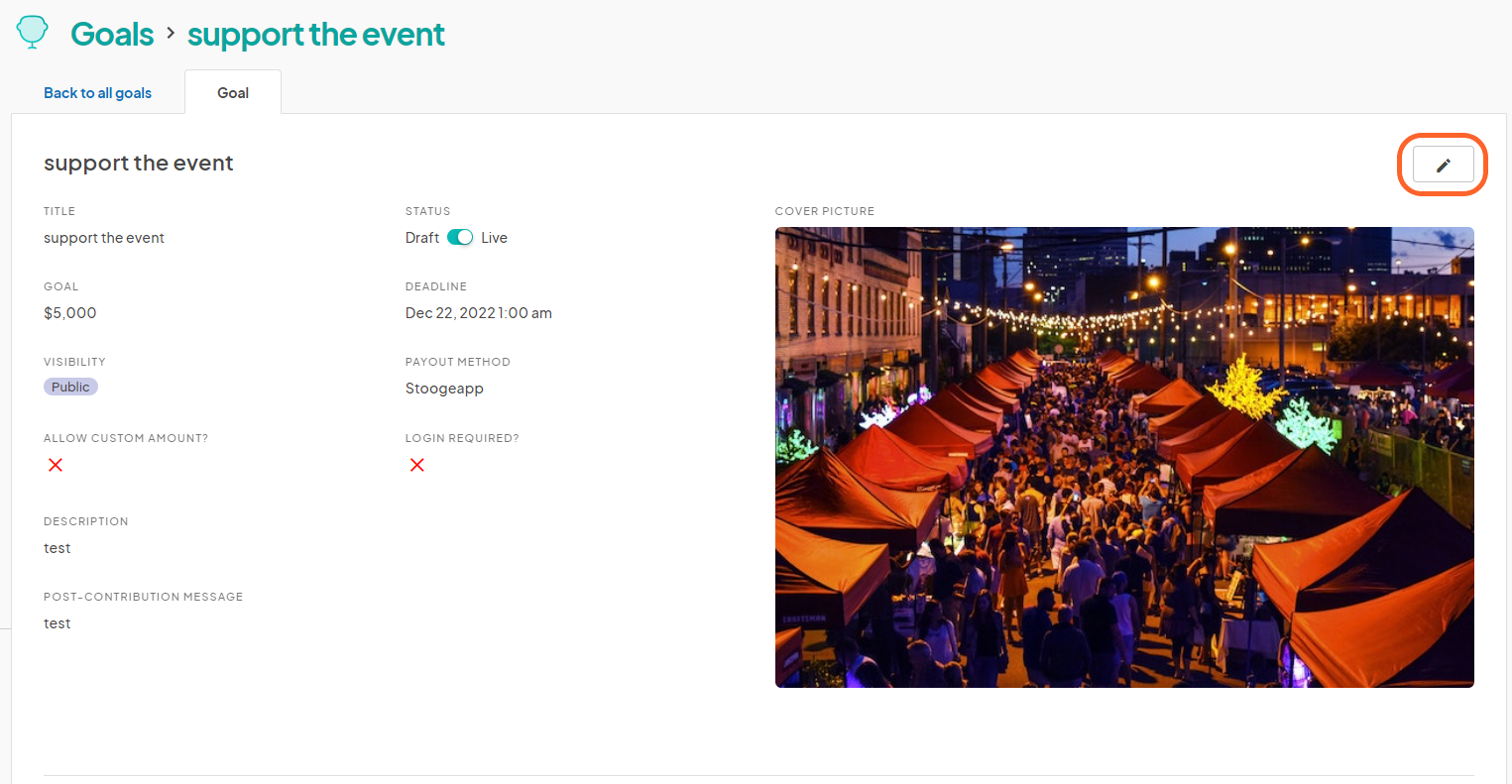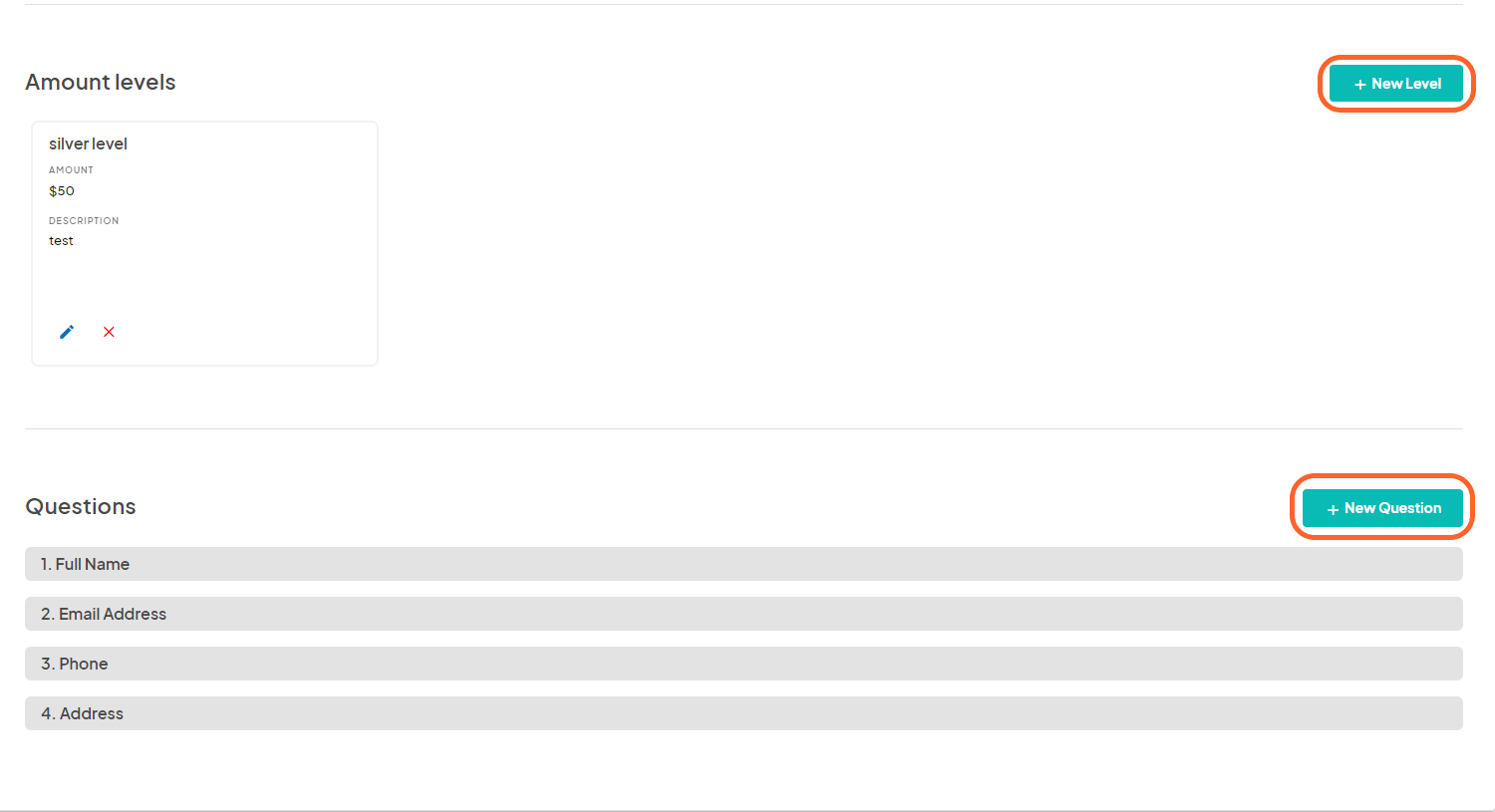 6. When you are finished, don't forget to scroll back up and toggle your goal to "live" mode. If it is in "draft" mode, no one will be able to see it!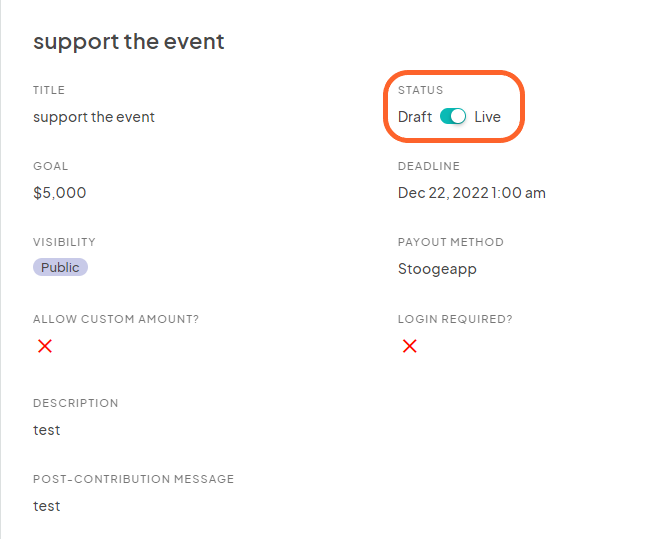 Goal Options
1. Back on the goals page, you may notice that you can also toggle your goals to "live" mode on each individual goal. Further, there are also three additional options you can take advantage of directly above the blue ✎ Edit Details button: preview, share, and delete.
Preview: allows you to view your goal page from the point of view of a contributor.
Share: allows you to share the link to your fundraising goal with friends and family, as well as on social media.
Delete: allows you to delete your goal.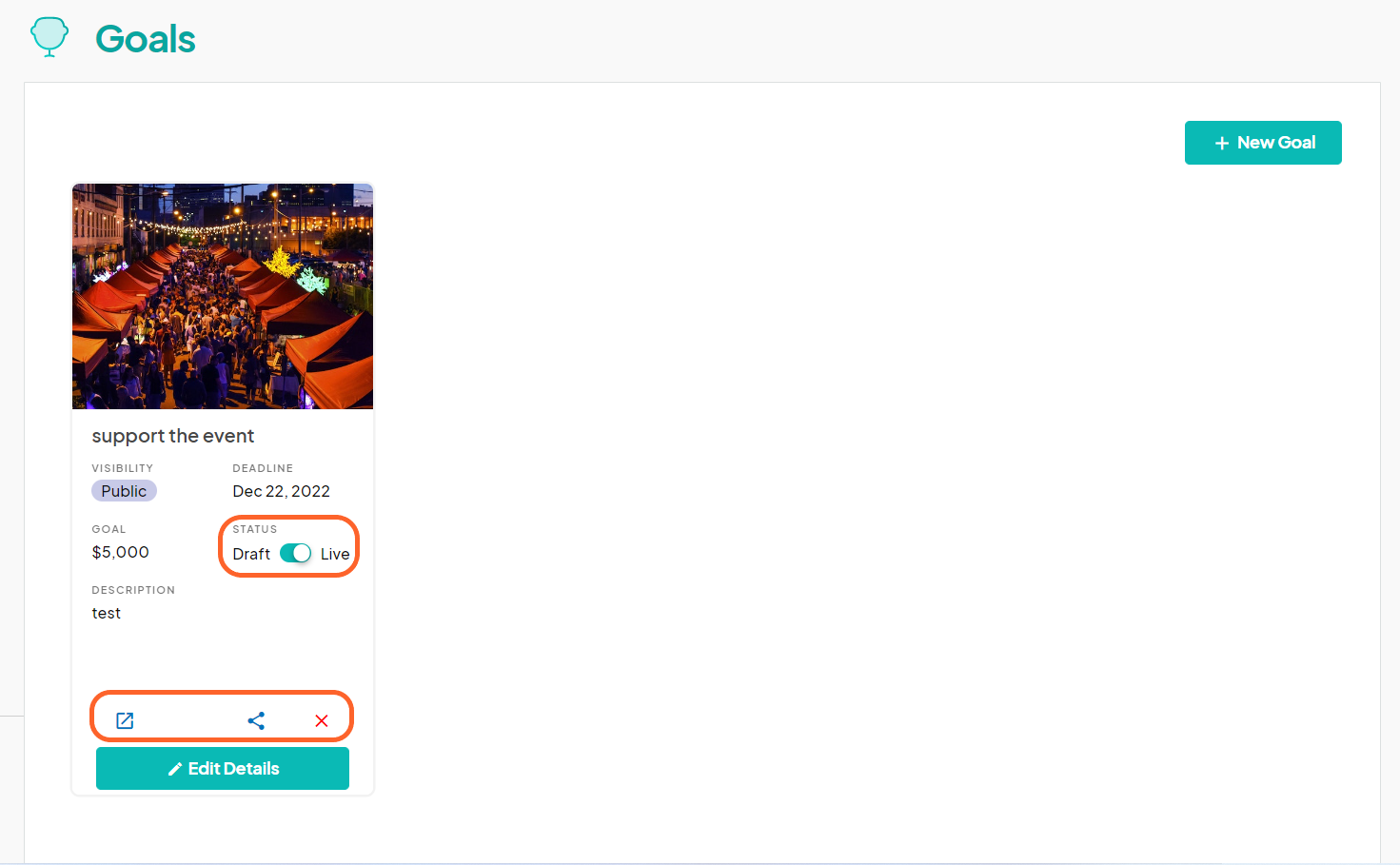 Contributions
1. Next under the Fundraising feature is "Contributions." It is the second one under "Goals."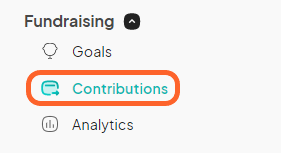 2. Here on your contributions page, you will find a list of your contributors, what goal they contributed to, amount they donated, date, and much more.
You can also export this list into an Excel spreadsheet by clicking the Export button at the top right corner.

Analytics
1. Last under the Fundraising feature is "Analytics." It is the third and final section under "Contributions."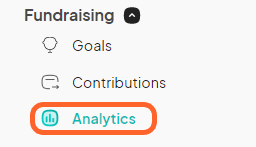 2. Here is where you will find how much money you have raised in a bar chart format. Directly below it, find specificities such as the level that was most contributed to, count, and full amounts.

Recommended Next Steps: