Download the Eventeny mobile app for
iOS
or
Android
Once downloaded, log in to your Eventeny account to get started.
In order to see your attendees' ticket purchasing history, you have to scan their QR code. Here's how to do it.
Download the Eventeny Mobile App and Sign in
1. Open the app and make sure you are signed in to your Eventeny account.
2. Tap the event you wish to work with under the "My Events" icon.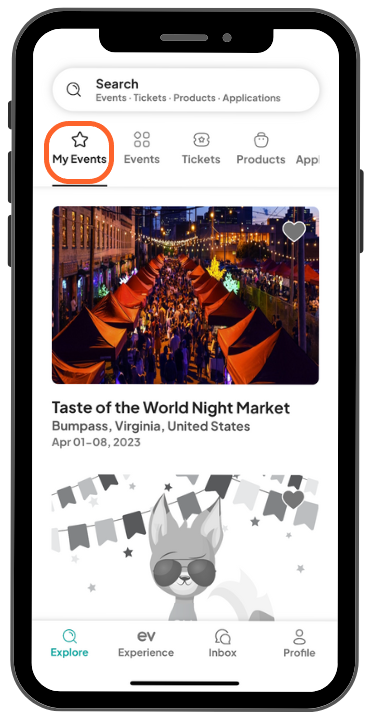 3. Tap the blue "Manage event" button in the middle of the page.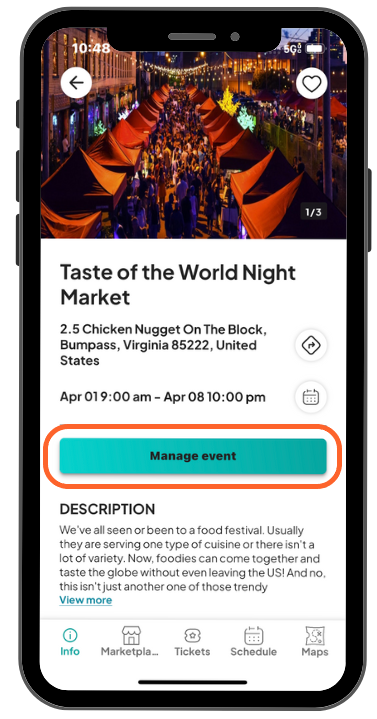 Scan Attendee Ticket(s)
1. This is the event administration page. Under the "Tickets" section, tap "Scan tickets."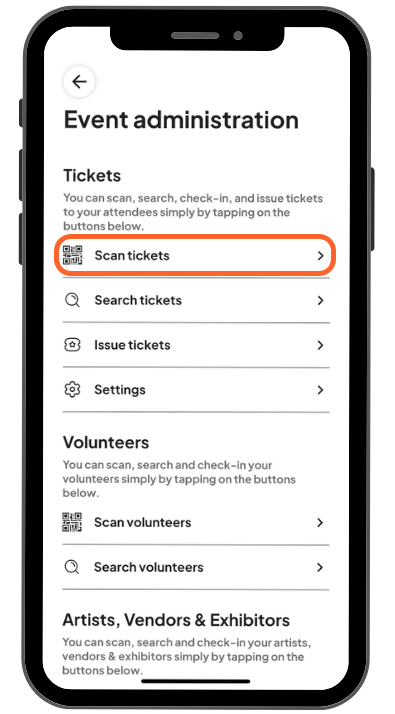 2. Scan the QR code.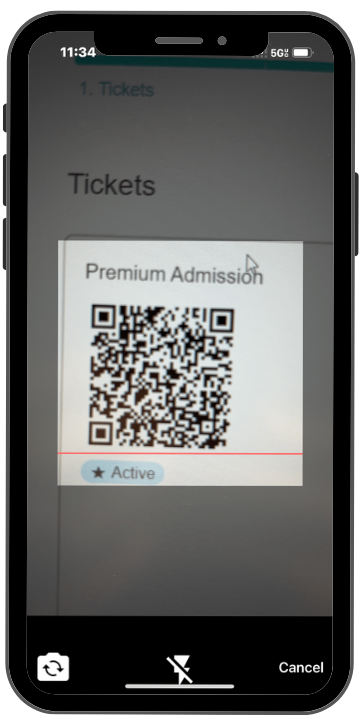 3. Once you scan it, the attendee's current ticket that applies to the event will appear. Directly below under "Other tickets by the buyer," you will find their purchasing history with you and your event(s).