Download the Eventeny mobile app for
iOS
or
Android
Once downloaded, log in to your existing Eventeny account to get started.
Go to Your Event Administration Page
1. Open the app and make sure you are logged in.
2. Tap the event you wish to work with under the "My Events" icon at the top left.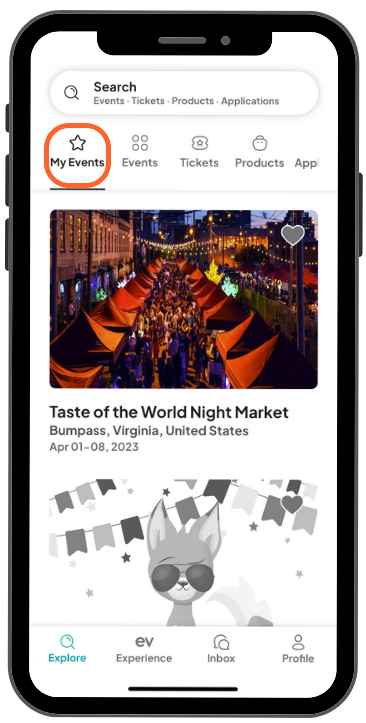 3. Tap the blue "Manage event" button in the middle of the screen.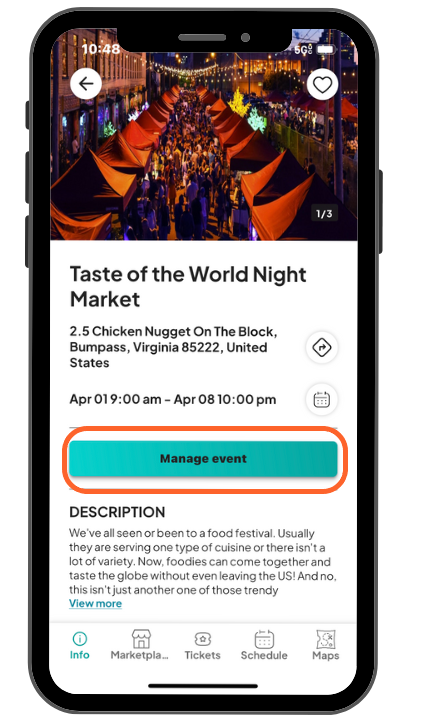 QR Code Check-in
1. This is your event administration page. Under the "Tickets" section at the top, tap "Scan Tickets."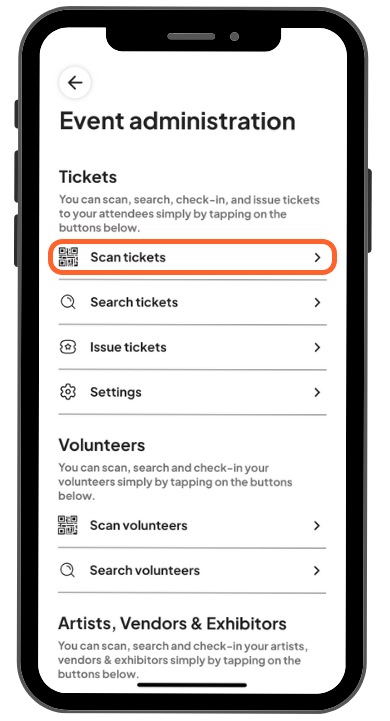 2. Scan the QR code and toggle the ticket to "Check-in" status.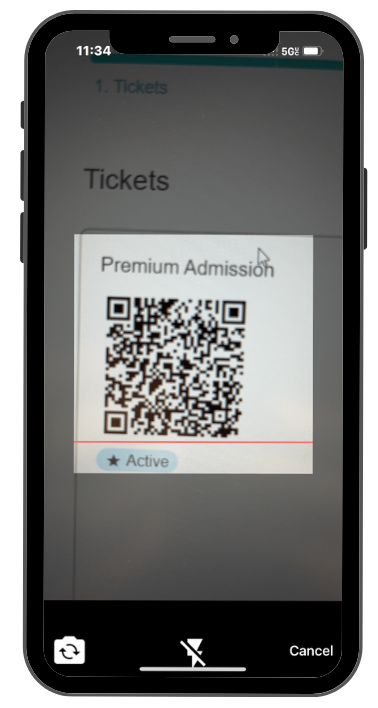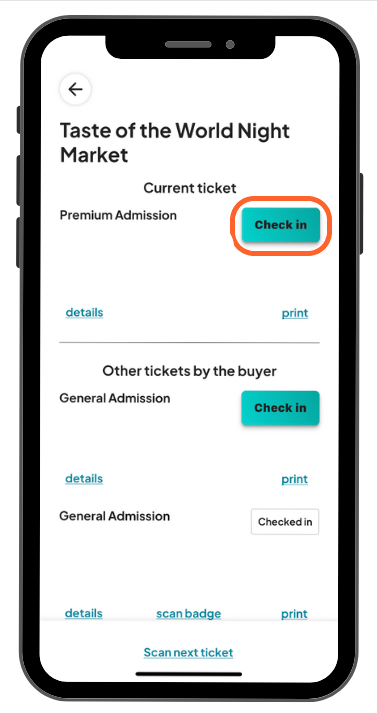 Search Check-in
1. Back on the administration page, you can also check-in attendees by searching their name or email address. Tap "Search tickets" under the "Tickets" section.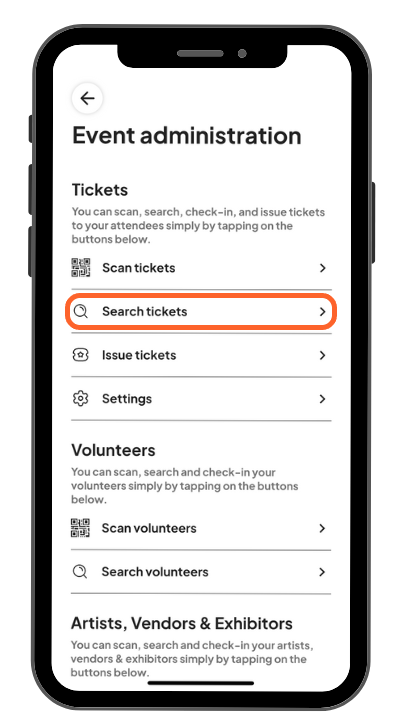 2. Type in the attendee's name and/or email address and tap the correct attendee.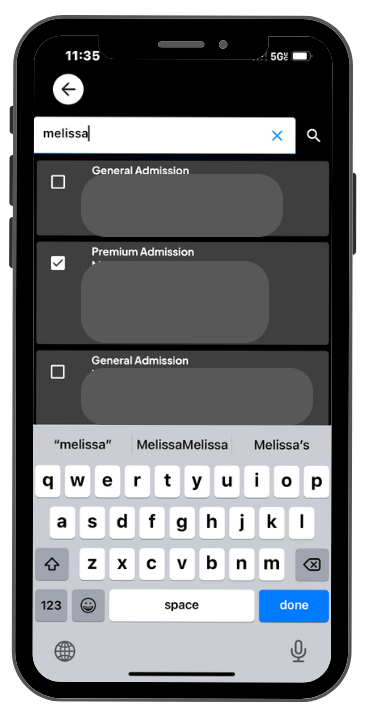 3. You will be shown a screen with the attendee's ticket information. At the bottom of the screen, tap the blue check-in button.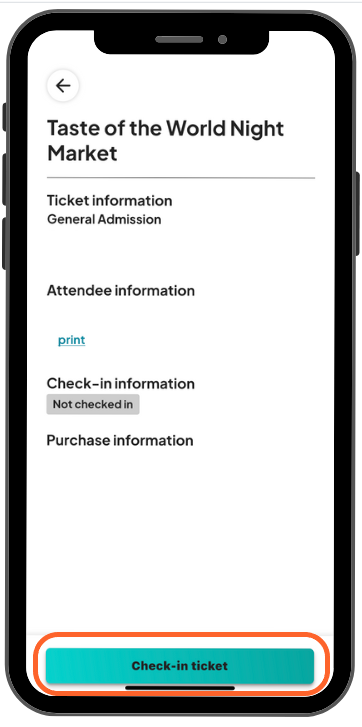 How to Redeem Deliverables
1. You can use the QR code method or the search method from above to redeem deliverables for tickets. The quickest way to redeem deliverables is via the QR code scanning method.
After you have scanned the QR code and checked-in the ticket, tap "Details" written in blue text at the bottom left.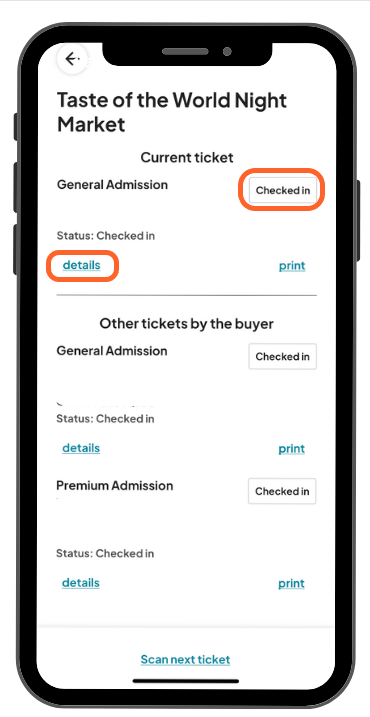 2. At the bottom, you will see a section of redeemable deliverables. Tap the blue "Redeem" button to the right of each deliverable.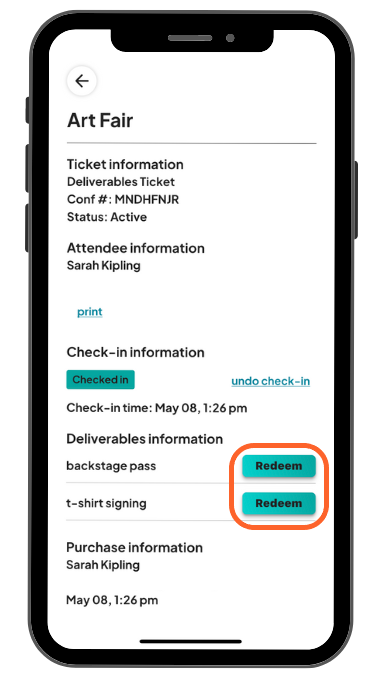 3. Alternatively, the same process and result can be achieved by using the "Search tickets" option.