Go to Your Event Dashboard
1. Make sure you are logged in to Eventeny.
2. At the top of the homepage, hover over the "My Events" tab and select the event you wish to work with.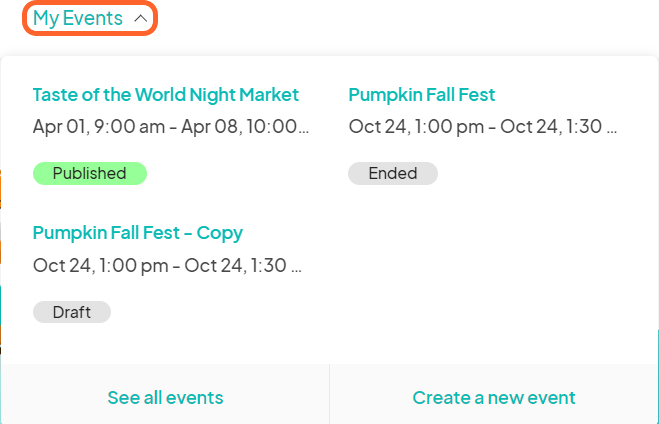 Access the Tagging Feature
1. This is your event dashboard. On the left sidebar, select "Submission list" under the "Artists, Vendors & Exhibitors tab."
Note: The tagging feature can be applied to vendors (Artists, Vendors & Exhibitors), sponsors, volunteers, ticket buyers, and other application applicants! The same steps and criteria apply to all, but for the sake of this tutorial, we are covering how to use tags in the vendor section.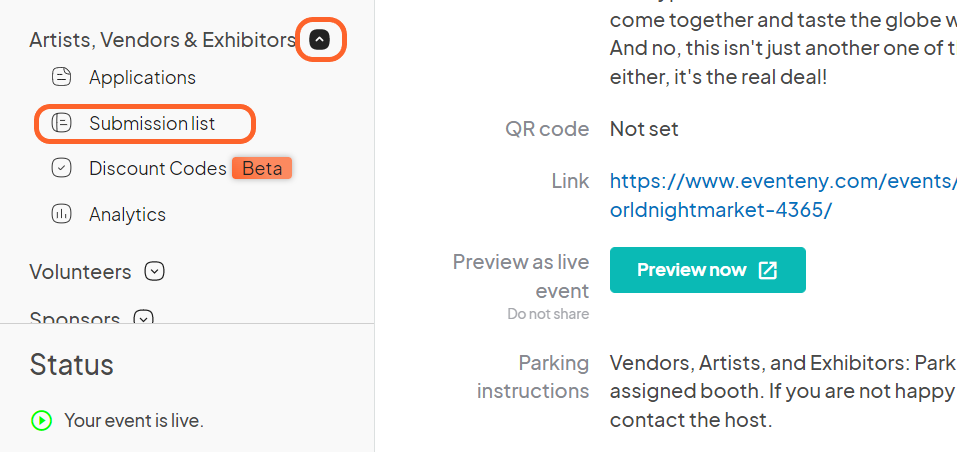 2. This is your submission list page. It's where all of your applicants will populate. To tag, select an applicant by clicking "view submission" written in blue text to the right of the applicant.
Note: A tag can only be created by applying it to a single individual (or company, if applicable). Only then will that tag become available to be applied to other applicants.

3. Under the "Business Information" section of the submission, click ✎ Tags at the bottom to tag the specific applicant.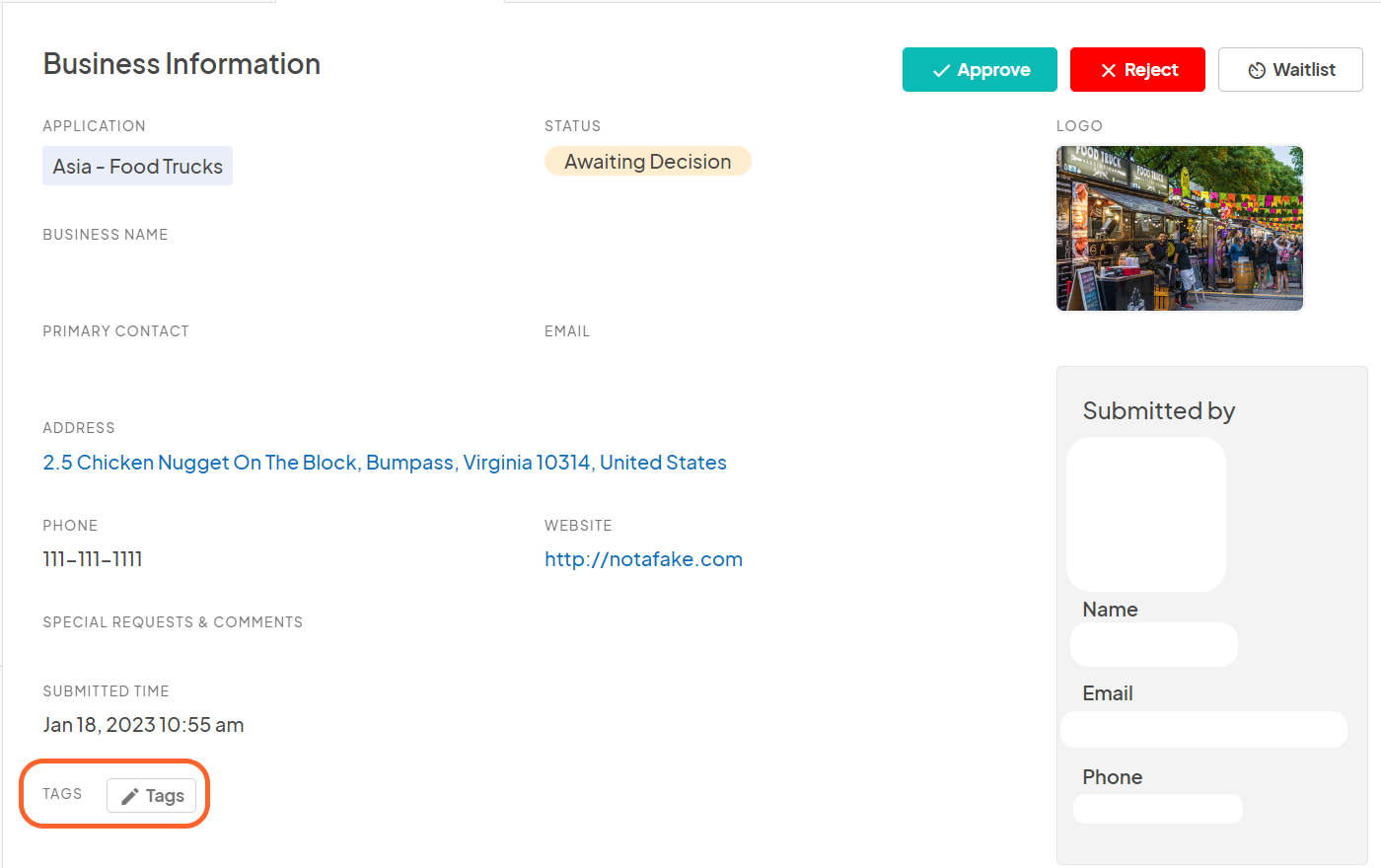 4. You can now enter the tag you wish to associate with the applicant. When you click ✔ Submit, that tag will then become available to use with other applicants, if you wish.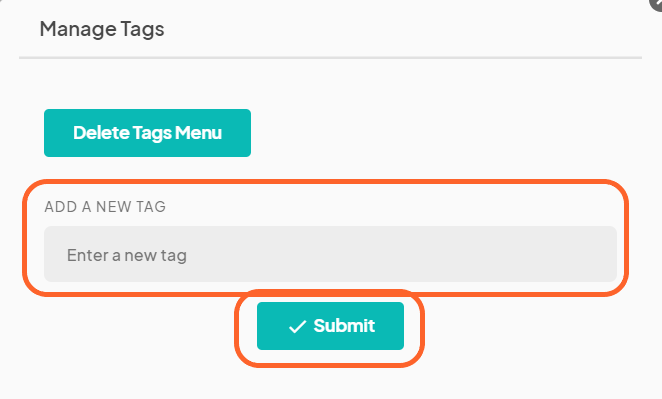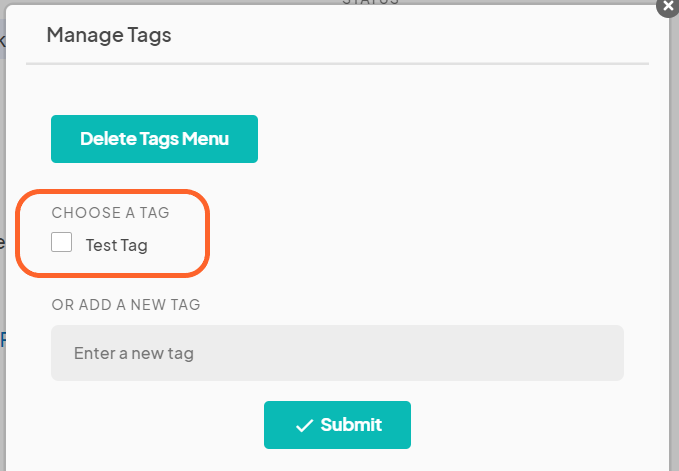 5. As you can see, you will then be able to see the tags you have put on each of your submissions on the submission list page under the "Tags" section.

Manage Tags
1. On the submission page, in the "Options" dropdown menu, you will find "Manage tags." This selection allows you to view, edit, or delete all of your tags for different groups for your event (vendors, sponsors, volunteers, etc.) and will be in the same location for all.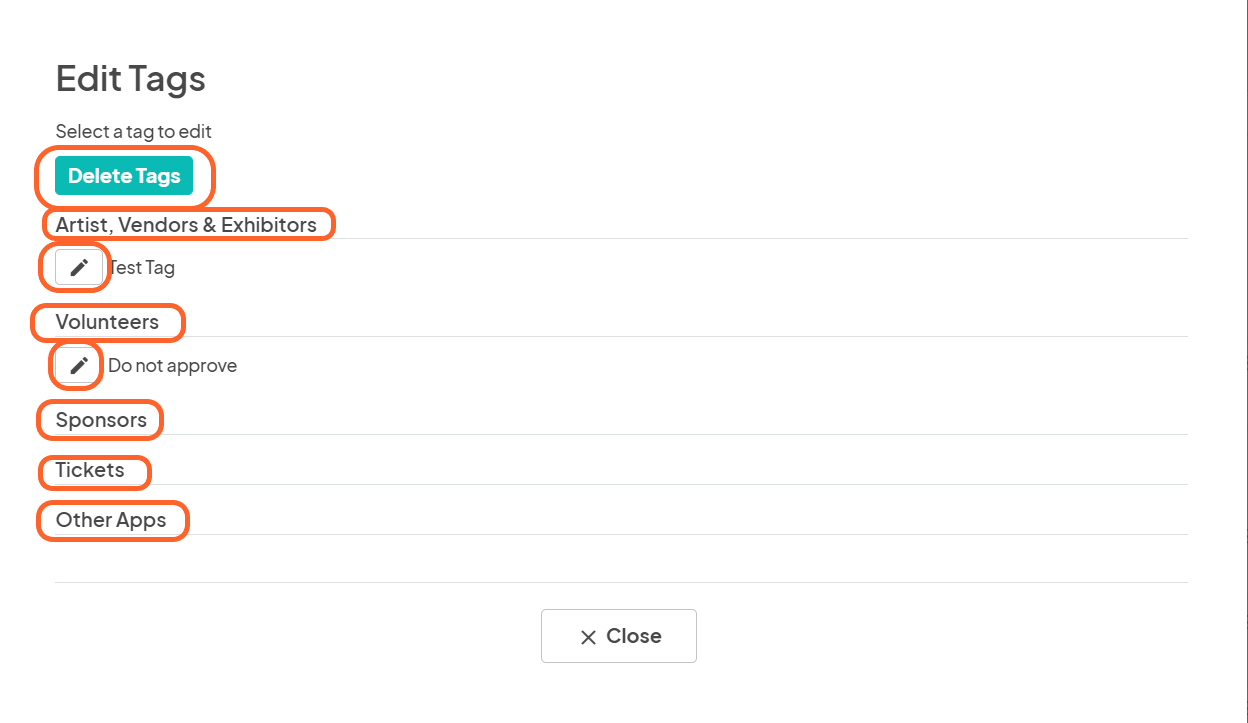 What is the Difference Between Delete Tags and Delete Tags Menu?
1. Both have the same purpose and functionality in that you can choose which tags you would like to delete.
The only difference is that Delete Tags allows you to delete or manage all of your tags associated with vendors, sponsors, volunteers, etc.
Delete Tags Menu allows you to delete tags associated with a specific group (only vendor, volunteer, or sponsor tags). In this tutorial, we are looking at only vendor associated tags.
Note: Both delete tags and delete tags menu will not delete all of your tags at once. You will have to check off which tags you want deleted. You don't have to worry about losing all of your tags when you click these buttons.
2. Delete tags can be found on the submission list page in the "Options" drop down menu and under "Manage tags."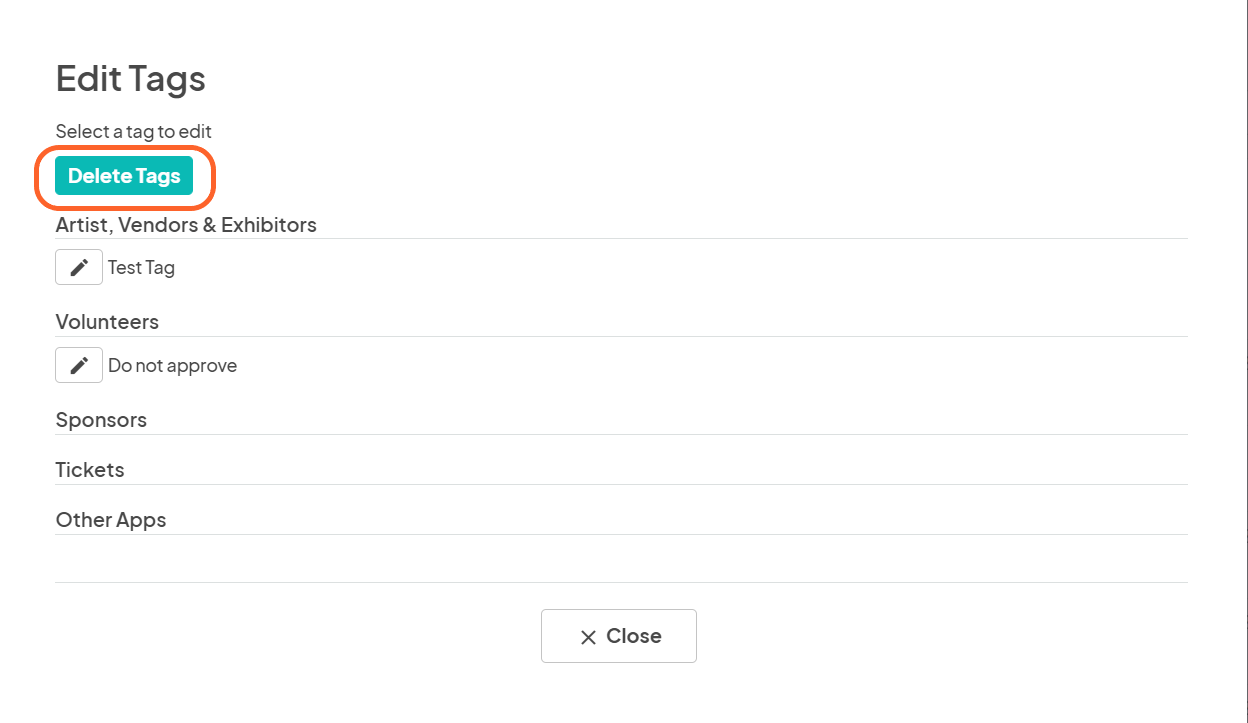 3. Delete tags menu can be found when you click on an individual submission and select ✎ Tags at the bottom of the business information section.