There are many ways to contact the event organizer on Eventeny! Take a look at the options below:
Directly on the Event Page
1. The event page is what you would likely see first before you start an application or purchase a ticket. It's where you can find all of the event information that you would need to know. You can find the event page by scrolling down the Eventeny home page until you see the event exploration section.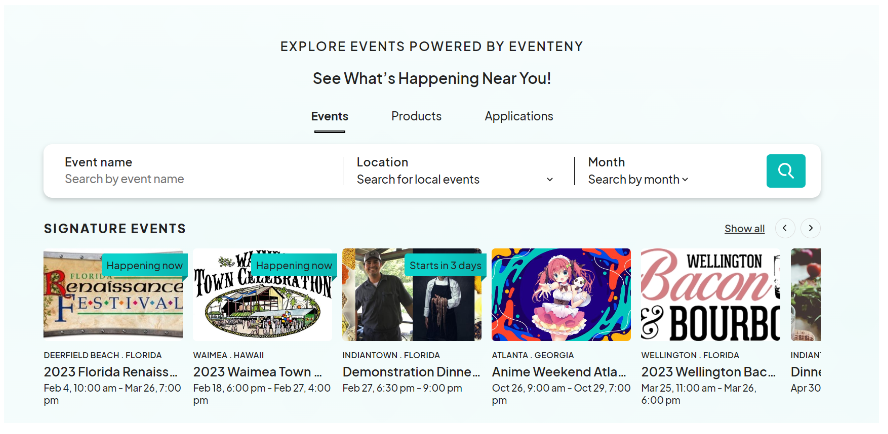 2. Simply select the event you wish to attend or work at to be directed to the event page. Once you're there, scroll all the way down (click the last tab on top to get there quicker) until you see the words "Hosted by..." followed by the event organizer's name or company. To the right of that information, you should see three options, one of which is "Message."

Via Your Application
1. When applying to be a vendor, volunteer, sponsor or other applicant, you can also contact the event organizer at the beginning of the application, or when you've submitted your application.

2. After you've submitted your application, click the "My Applications" tab at the top of the homepage and select the blue "View or edit" or "View" button.
You can also access the "My Applications" page via your profile icon at the top right of the screen.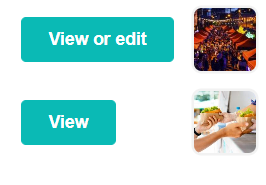 3. To the right of the page, you should see a blue "Contact Organizer" button.

Via Your Ticket
1. Before purchasing your ticket, you can scroll down on the ticket purchase page to contact the event organizer for questions.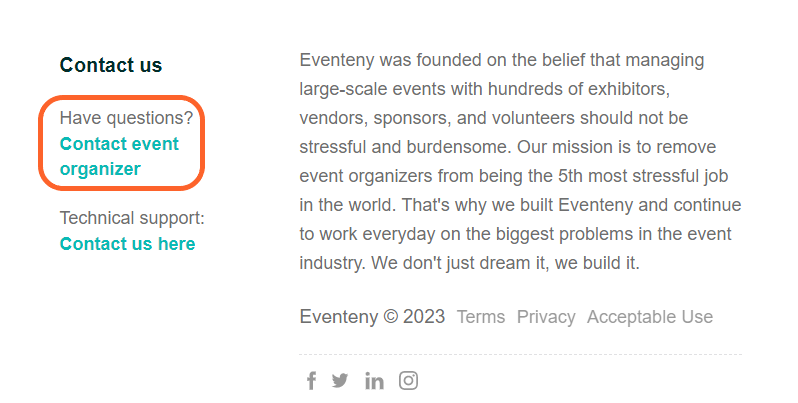 2. After purchasing your ticket, you can first access your ticket by clicking "View Profile" under your profile icon.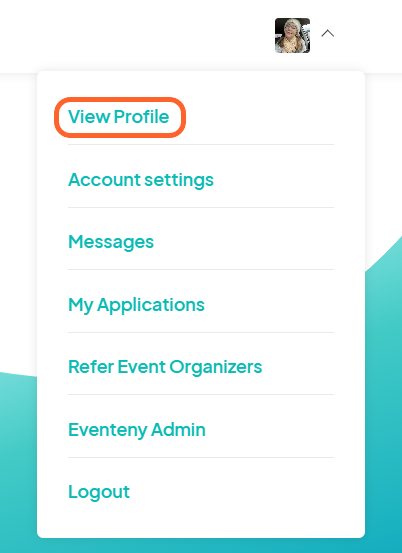 3. Under the "My tickets" section, select "View details" next to the ticket you wish to contact the event organizer about.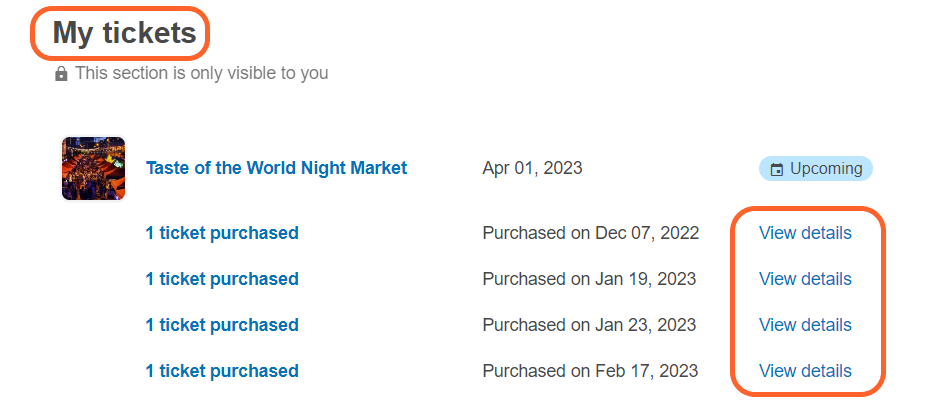 4. To the right of your ticket information, under "What to do next," there is a contact event organizer button written in blue text.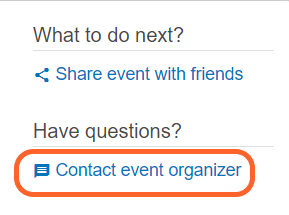 What If the Event Organizer is Not Responding?
If you are having trouble reaching the event organizer, please contact Eventeny customer support.
We ask that before you do so, you have already attempted to contact the organizer twice within a 24-48 hour period window for weekdays or 72 hours for weekends.
Think this article can be improved or have an idea for a new one? We want to know! Please feel free to leave a comment below this page or reach out to Eventeny customer support with your juicy ideas!