If you're going to an event, especially a large one, you might want to know where some of your favorite vendors are located. Here's how you can search an event map on Eventeny to get the most out of your experience!
Go to the Event Page
1. Make sure you are logged in to Eventeny.
2. On the top right-hand side of the home page, hover over your profile icon and select "View Profile."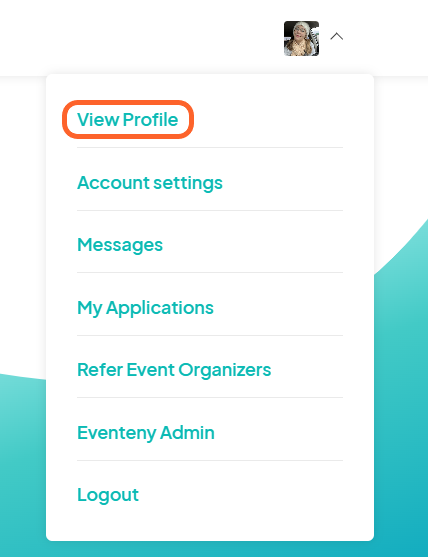 3. Once you're on your profile page, scroll down until you see the "your events" section. Select the event you wish to map search.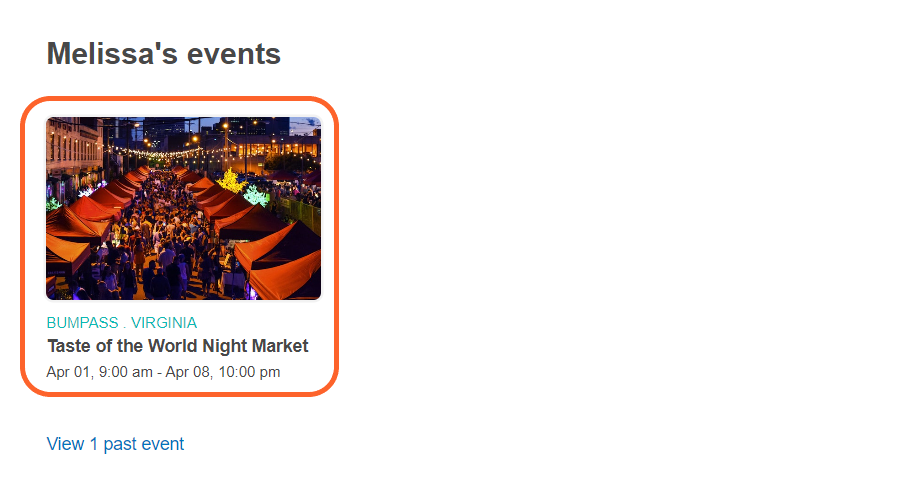 Locate the Map(s)
1. You should now be on the event page of the event you plan on attending. You can either scroll all the way down to the "Map" section, or you can take the short cut and select it at the top.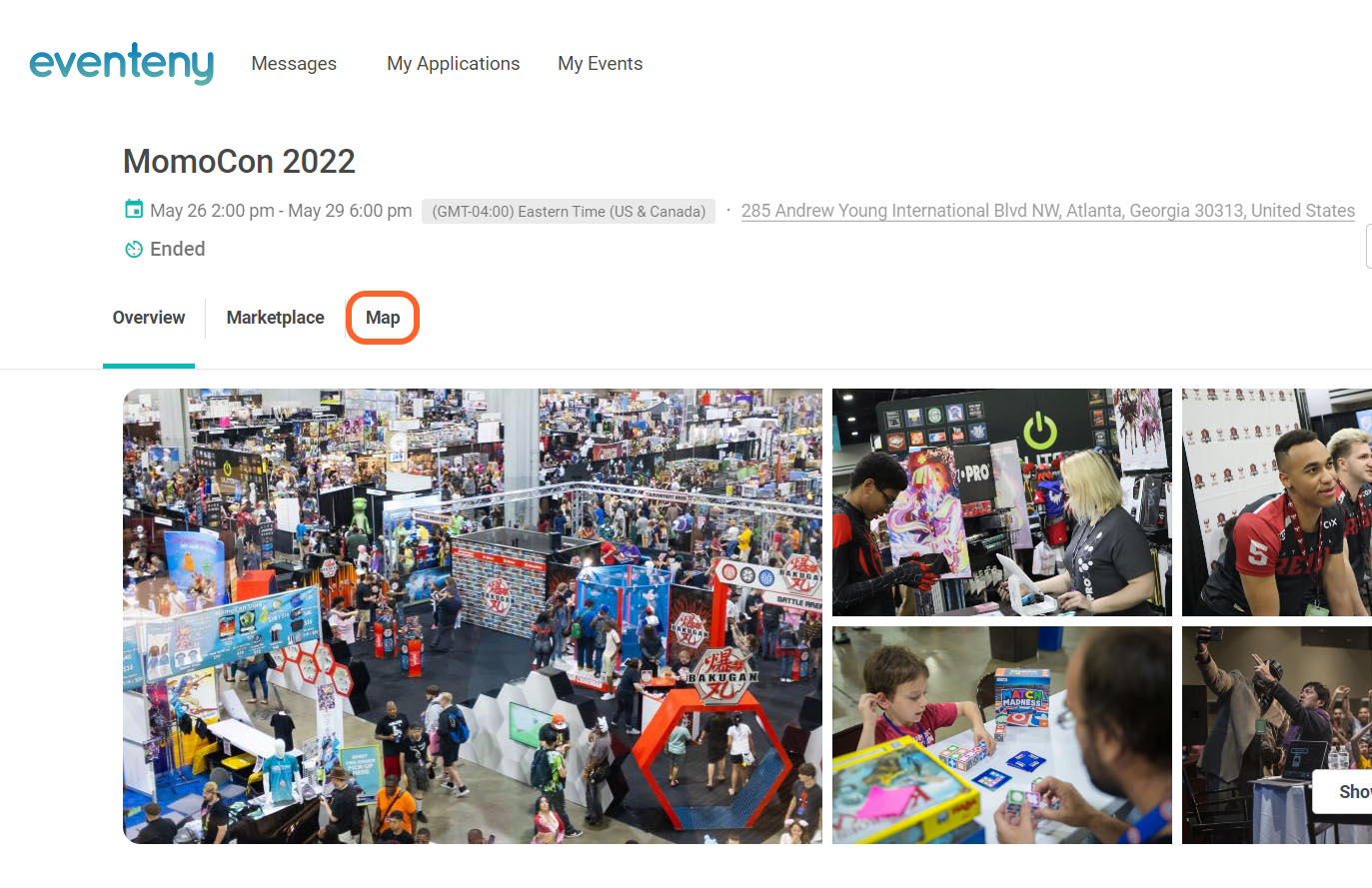 2. Some events will have multiple maps, and some will just have one. Whatever the case, select the map you wish to search by clicking "See full map" at the bottom of the map.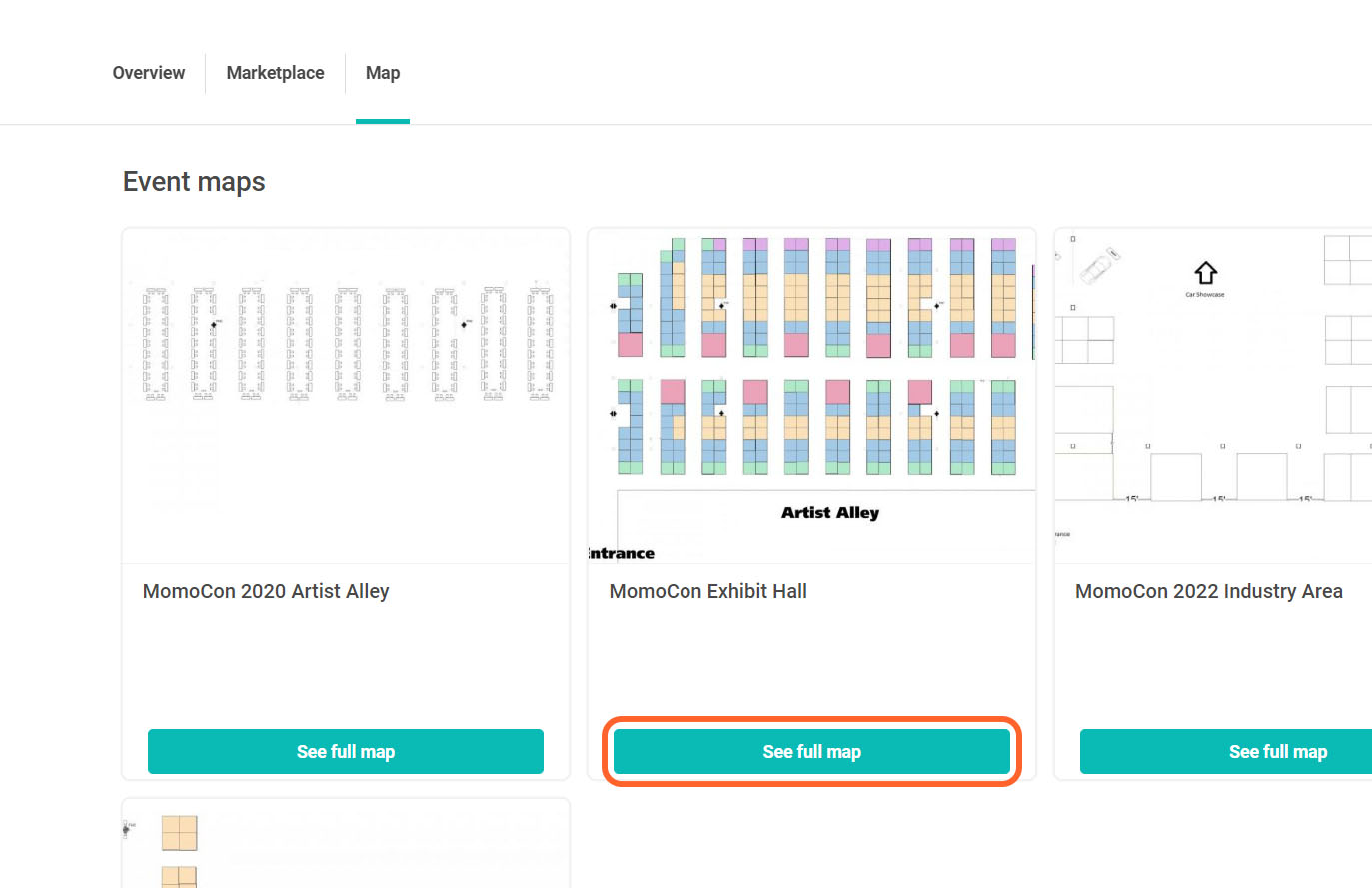 Searching the Map for Vendor Booths
1. This is an example of what a map may look like. Go ahead and type what you are looking for in the search bar. This can be a booth number, section, or simply the name of the vendor.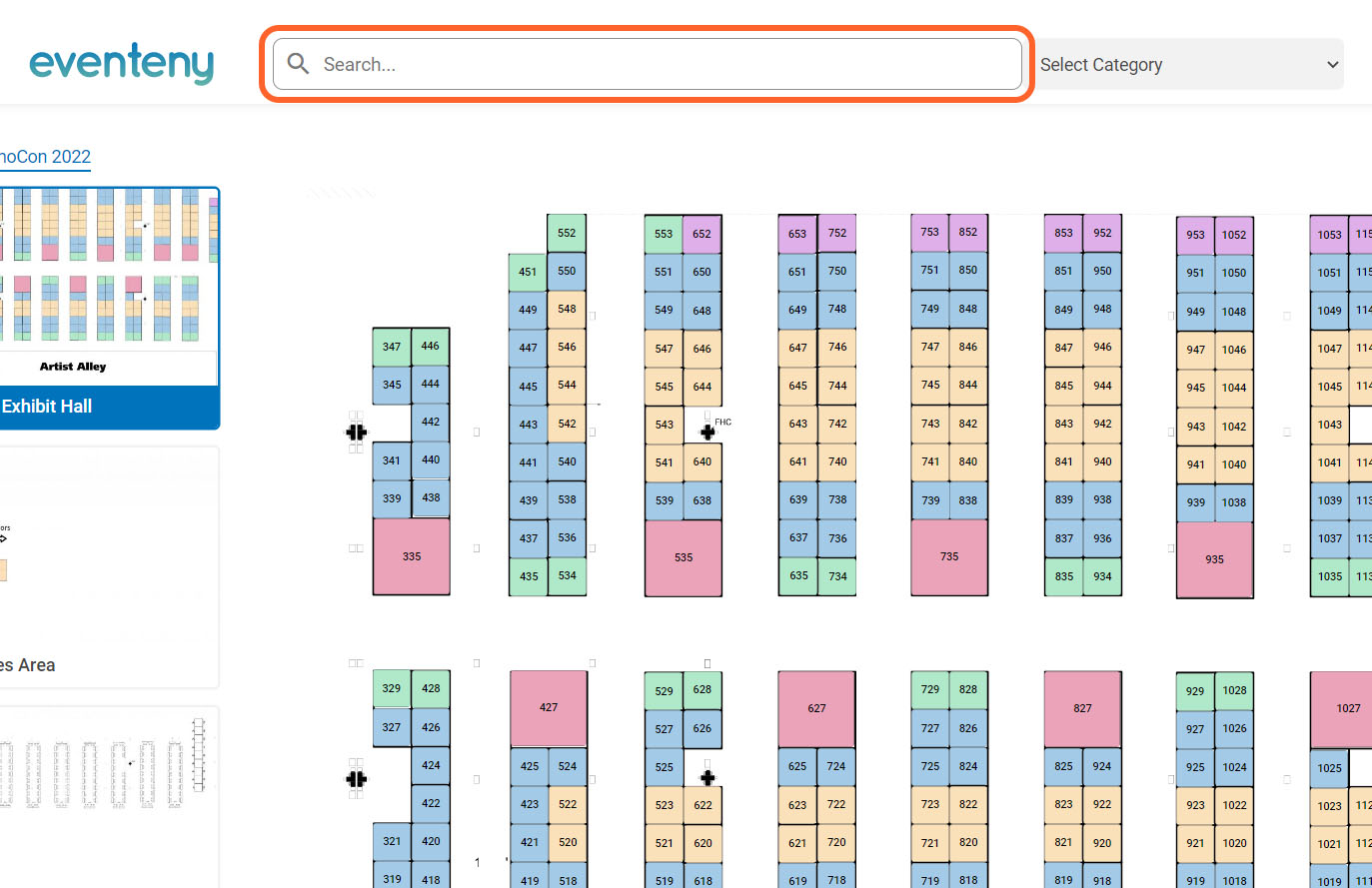 2. The map will then display all booths that match the search terms you entered.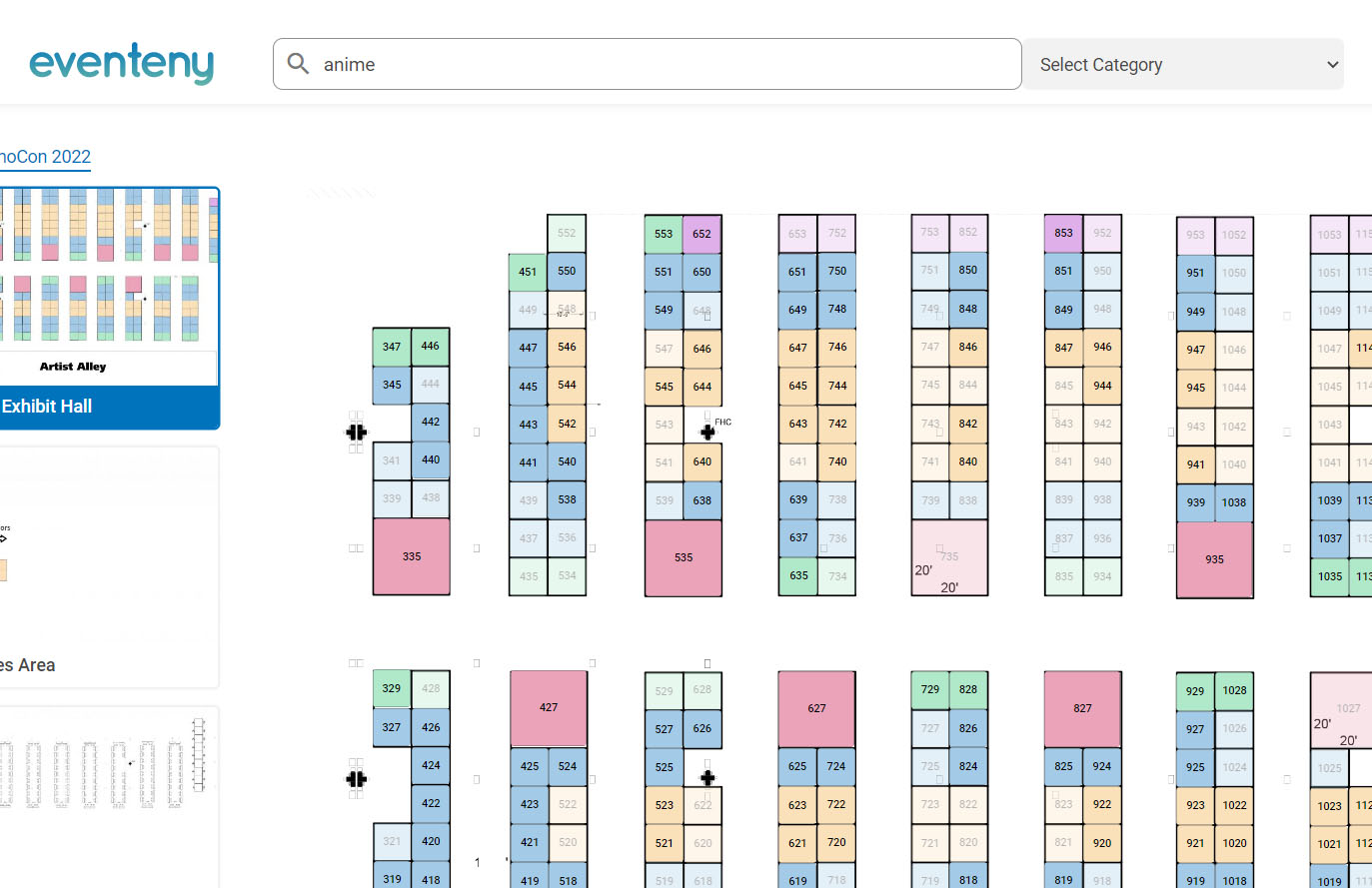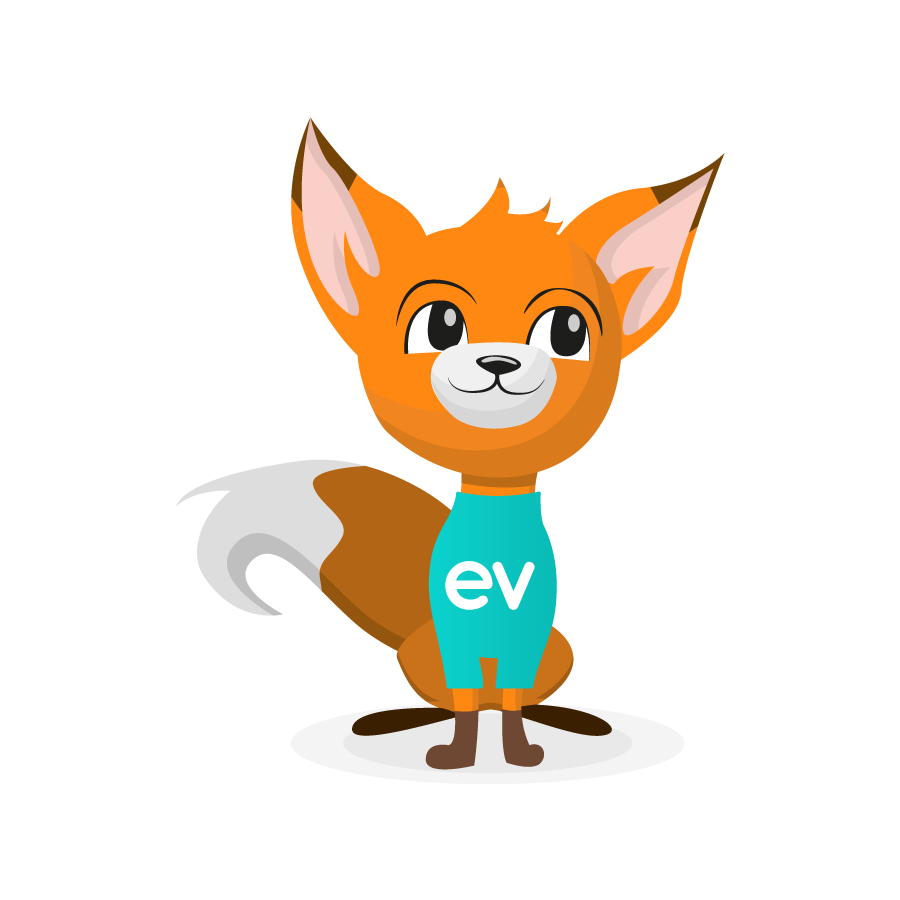 Evee Helpful Hint: search by typing in the name of a vendor or booth number; this will highlight the booth (or booths) that match what you've typed so they're easier to find.
How to locate a specific type of vendor
Artists, vendors, and exhibitors will often categorize their work so that finding it on our online marketplace is quick and easy; this also extends to booths as well. To see only a certain type of vendor's booths displayed on the map, use the category dropdown menu.
1. Click on the "Select Category" dropdown menu.
Note: not all event maps will have the category option. It all depends on how they have designed and organized their map. Just keep in mind that you might just be limited to the search bar option.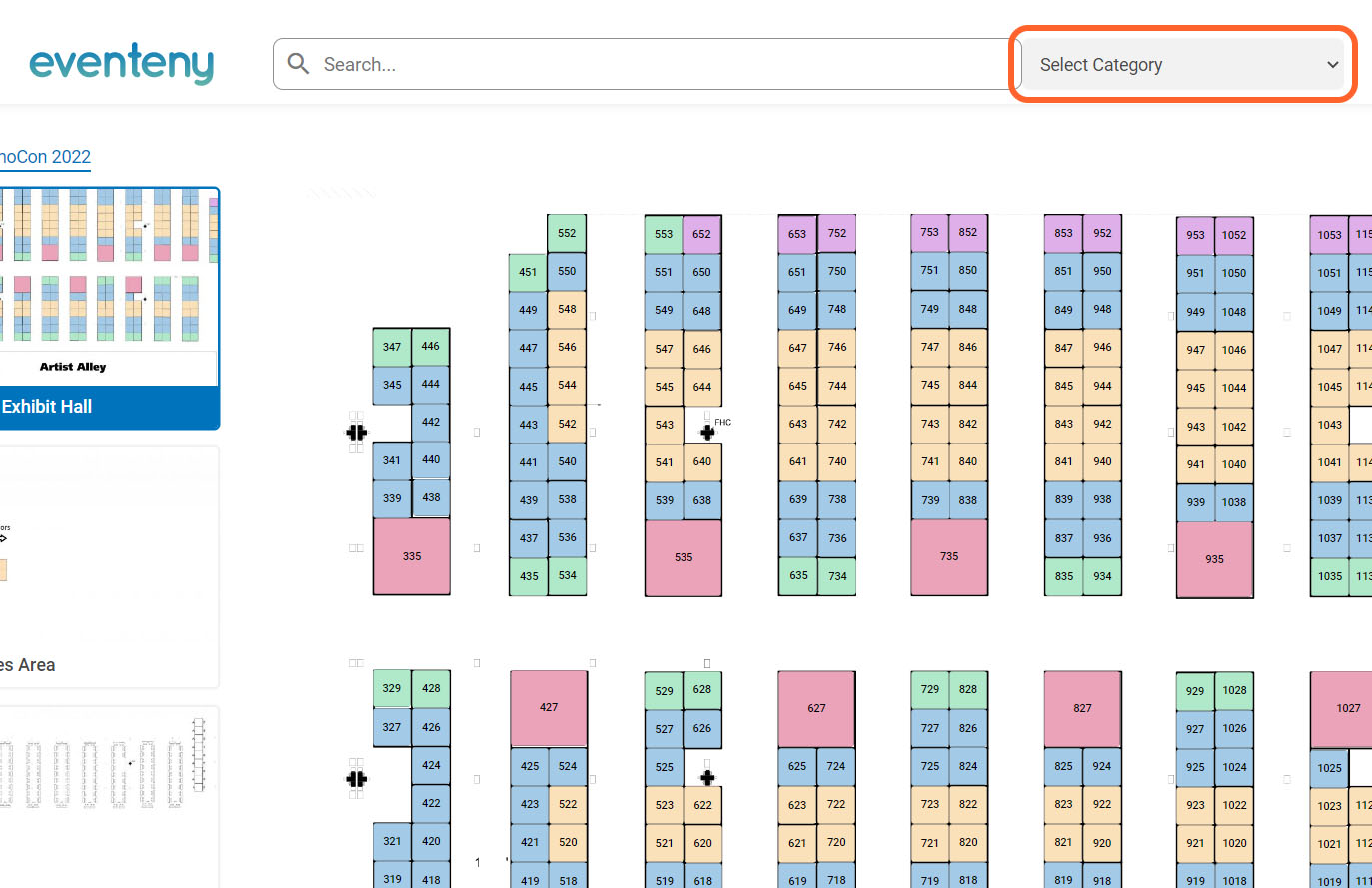 2. Select the category you want to search.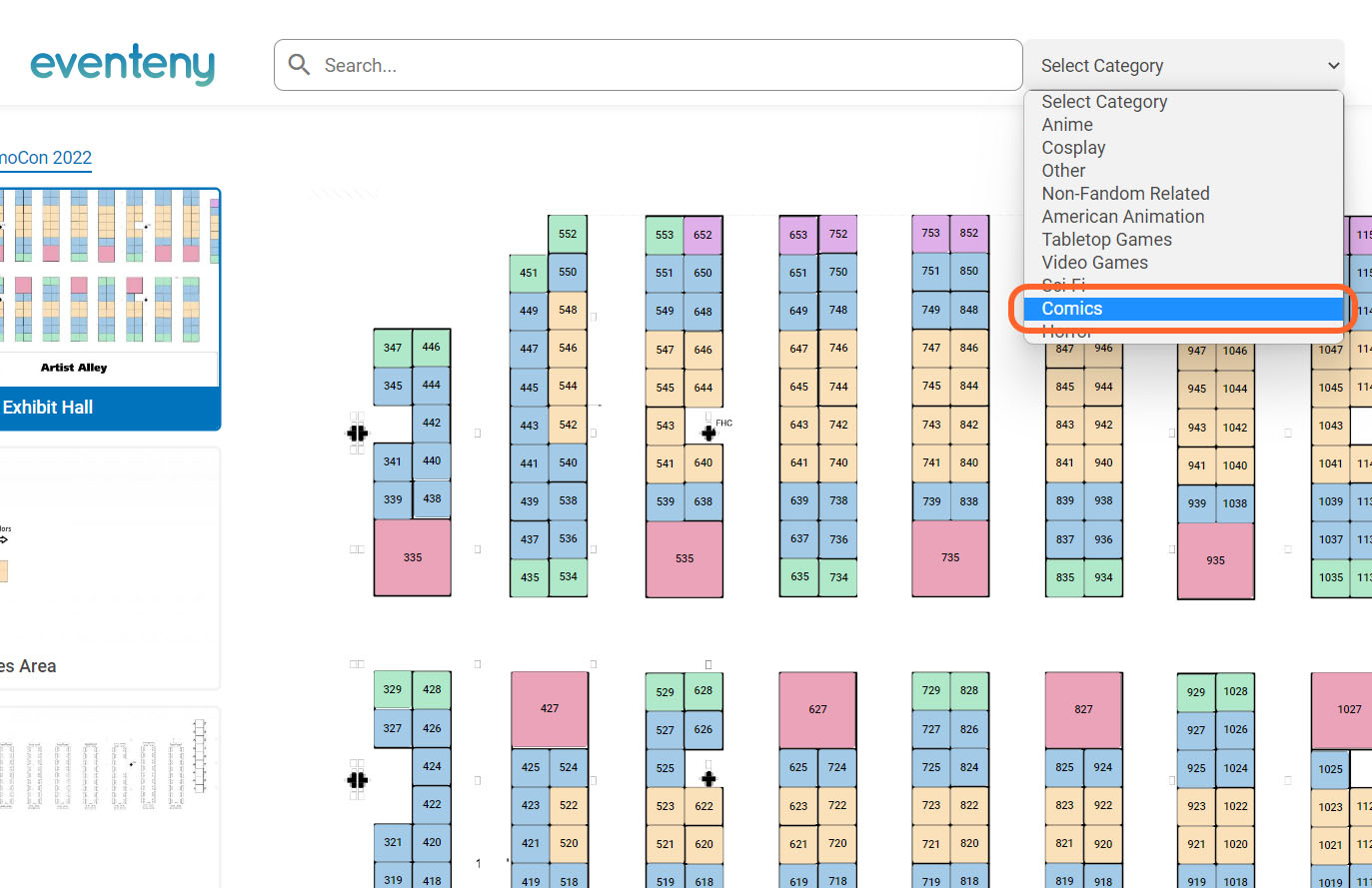 3. The map will then display all booths that match the category you've selected.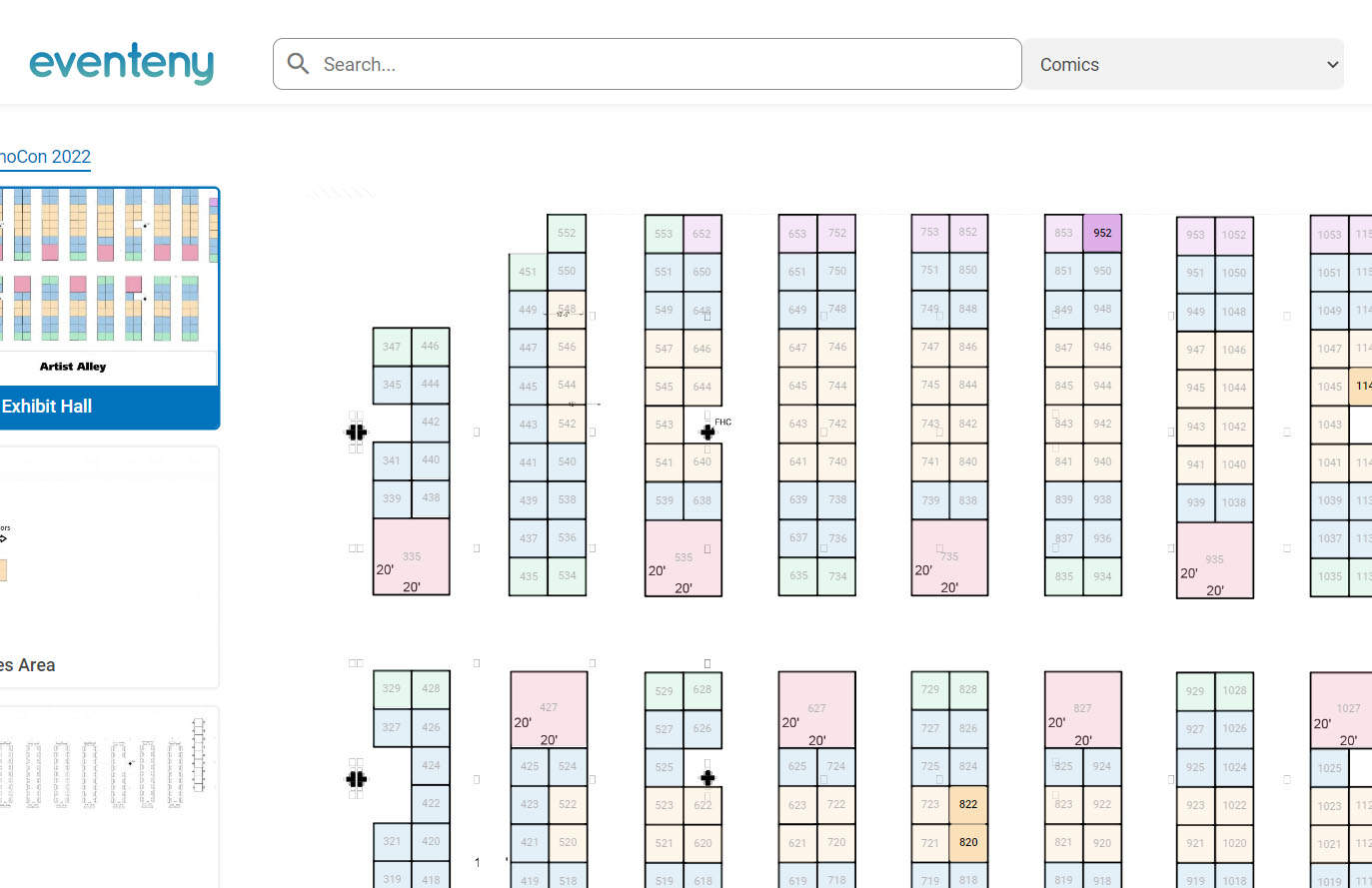 There you have it! Eventeny's map search feature is great for attendees that are looking for a specific vendor or vendor type, or if they simply want to plan out their event day!
Whatever your reason, this feature is undoubtedly useful for both attendees, vendors, and event organizers.
Of course, should you need further assistance in using this feature, our customer success specialists are always available to assist you.