Prerequisites: Set Up Your Shop
Receiving the Notification
1. When someone makes a purchase from your shop, you will immediately receive an email with their name (sometimes it's a business name) and the product they ordered. We recommend saving this email for your records.
2. Right next to the ordered product in the email, you will see a blue "View sale" button. Below that is a button to see all of your sales. Both of these buttons will take you to your orders page, which we will learn how to access on Eventeny in a moment.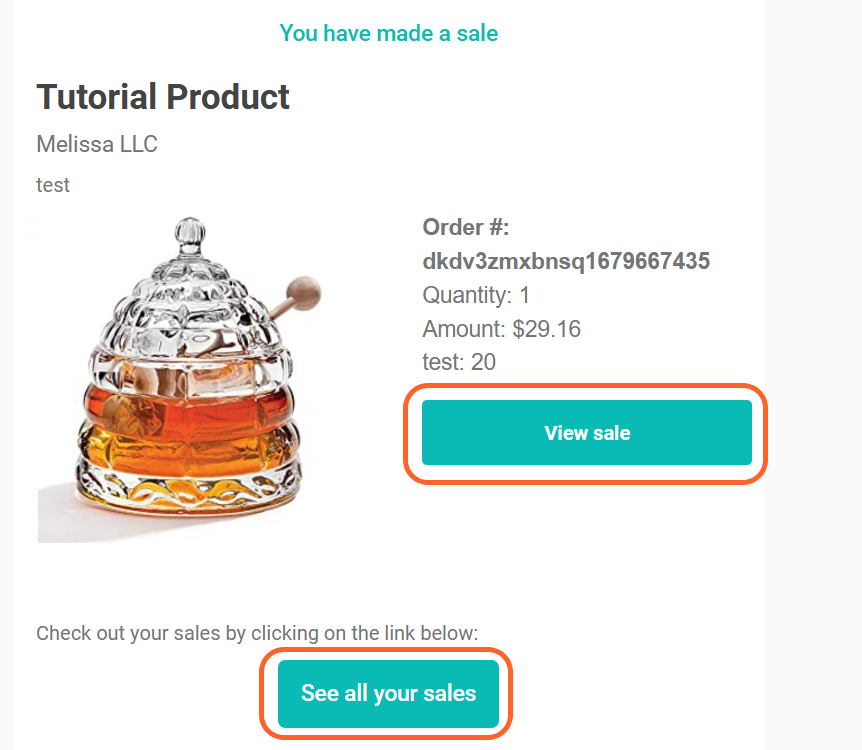 3. Lastly, you will find a mini version of this tutorial at the bottom of the email for your convenience!
How to Access the Orders Page
1. Make sure you are logged into Eventeny.
2. At the top right corner of the home page, hover over your profile icon and select "Account settings."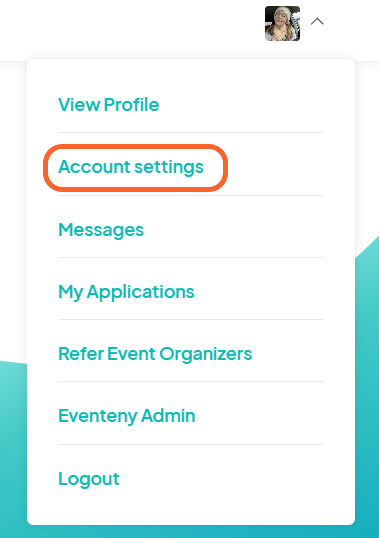 3. Select the third box, "My Orders."

4. This is your Orders page. At the top, make sure the "Sales" tab is selected to view your orders from your shop.

How to Utilize Your Orders Page
1. At the top right corner, you may notice a "Dashboard" and "Export" button. You can click on "Dashboard" to view your sale analytics. "Export" allows you to export your sales data into an Excel spreadsheet. You can learn more about how to do that here.

2. Right below the "Sales" header, you can search for a specific order by using the search bar and/or category filter. Below that you may notice a blue "Message buyer" button in which you can message the buyer with order updates or questions, for example.

3. Next to each product that was ordered, you will find some relevant information under and next to the name of the product such as name, address, contact info, order number, price information, fees and more. Next to "Gross amount" you will be able to see if the customer was charged for the product.

4. Directly below the product and customer information is "Order status." Here you will find which stage the product is at in terms of shipping. To the right, you may notice five options:
Update: allows you to update the shipping status and information.
Refund & Cancel: allows you to issue a refund and cancel the order.
Resend Email: allows you to receive another copy of the notification email from before, in case you've misplaced it or never received it.
Print Receipt: allows you to print the order receipt to keep for your records.
Track Payment: takes you to your Stripe dashboard to track payments linked to your shop. You can learn how to link a Stripe account here.

Think this article can be improved or have an idea for another one? We want to know! Please feel free to leave a comment at the bottom of this page or contact Eventeny customer support with your great ideas!