LOCATING YOUR EVENT DASHBOARD
1. Log in to Eventeny with your email and password.
2. Hover over the "My Events" tab at the top of the homepage and select the event you wish to create applications for.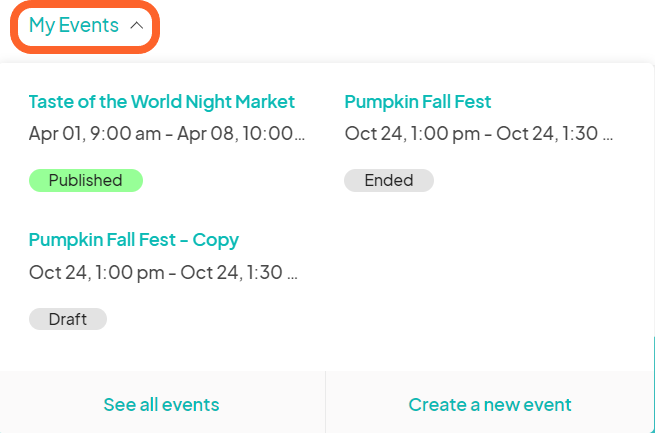 CREATING AN ARTIST, VENDOR, & EXHIBITOR APPLICATION
1. This is your event dashboard. Click "Artists, Vendors, & Exhibitors" arrow on the left-hand side. Additional options will appear in the navigation. Select "Applications" at the top.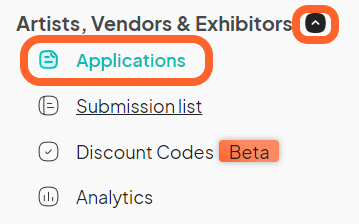 2. On the right-hand side, you will have two options: "+ New Application" OR "Create from Template."
If you choose to create from template, select the type of application you'd like to create from the drop-down menu.
If you do not see the application you would like to create, then proceed with the "+ New Application" option above.

1. Supply general application information (title, category, deadline, description, terms & conditions, visibility, payout method, editing permissions, image upload requirements, primary contact, and map connectivity).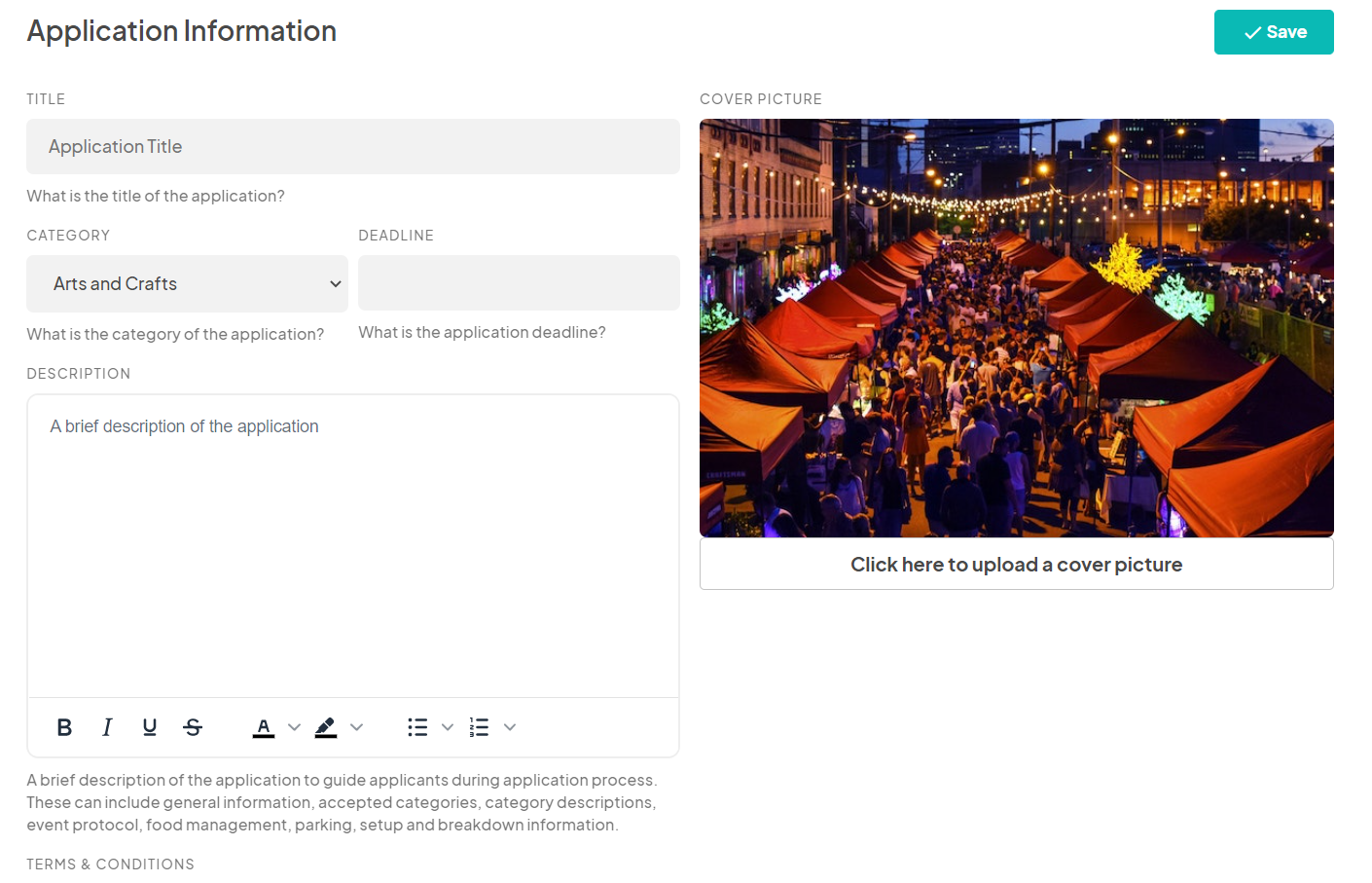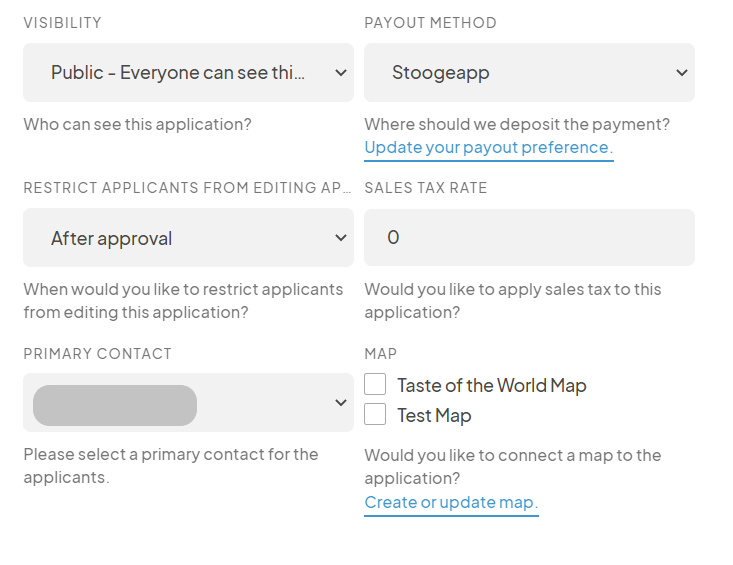 Customizing Your Application
1. You can add more information to your application by going back to the "Applications" page and clicking the blue "Edit application" button at the bottom.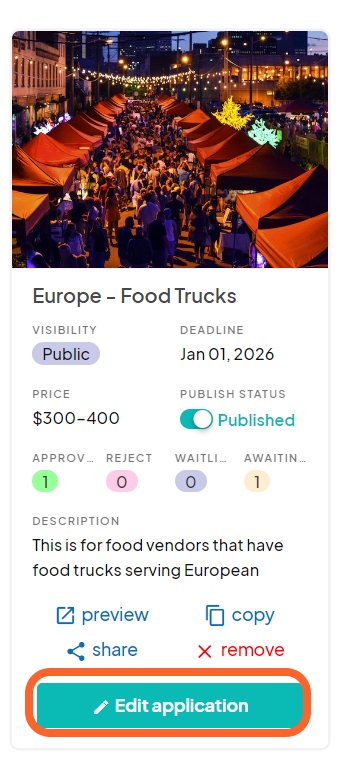 2. Click the ✎ symbol at the top right to edit the general information.

3. Scroll down to upload documents, files, instructions, and waivers pertaining to your event.

4. Add photo requirements and questions. Keep in mind that photo questions will be automatically defaulted to optional. You can make photos required by clicking the ✎ icon.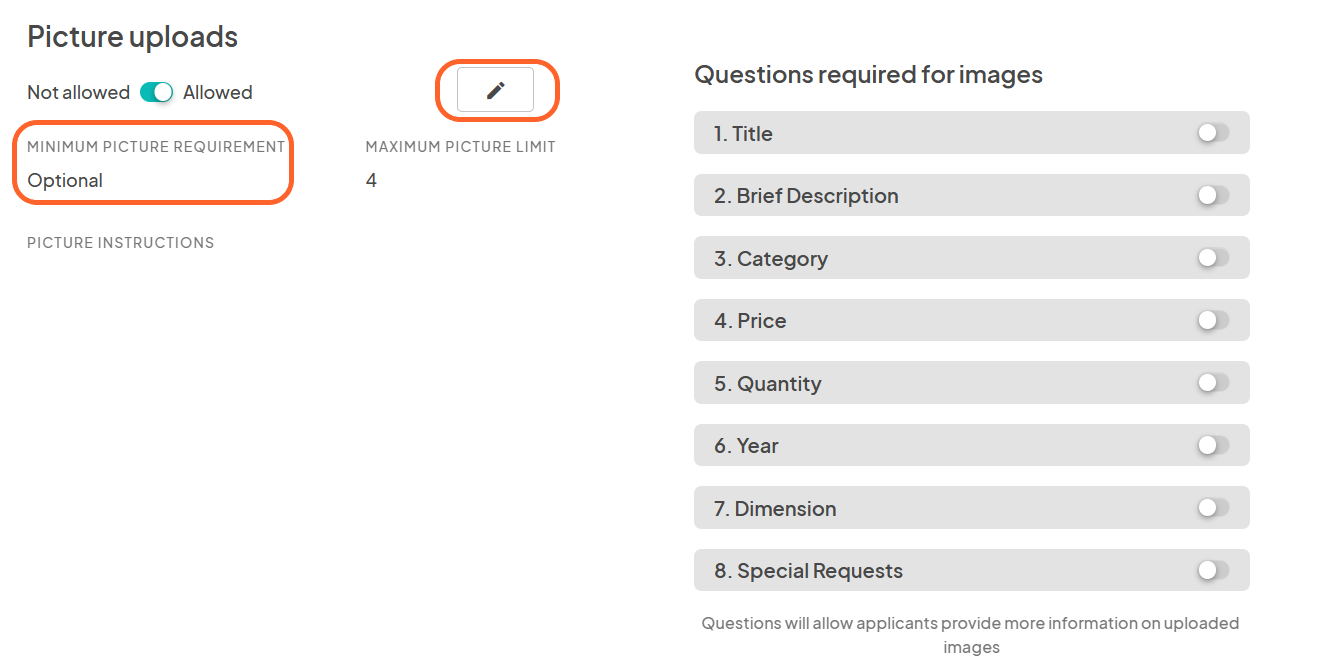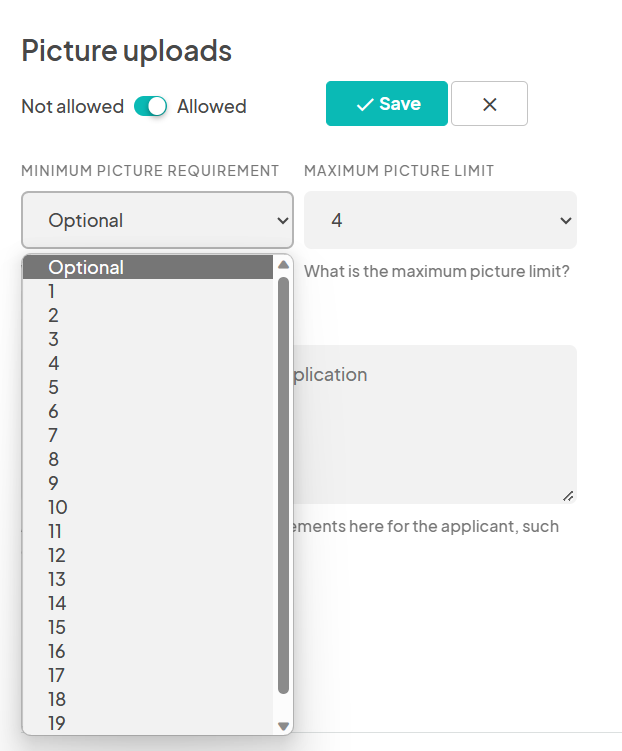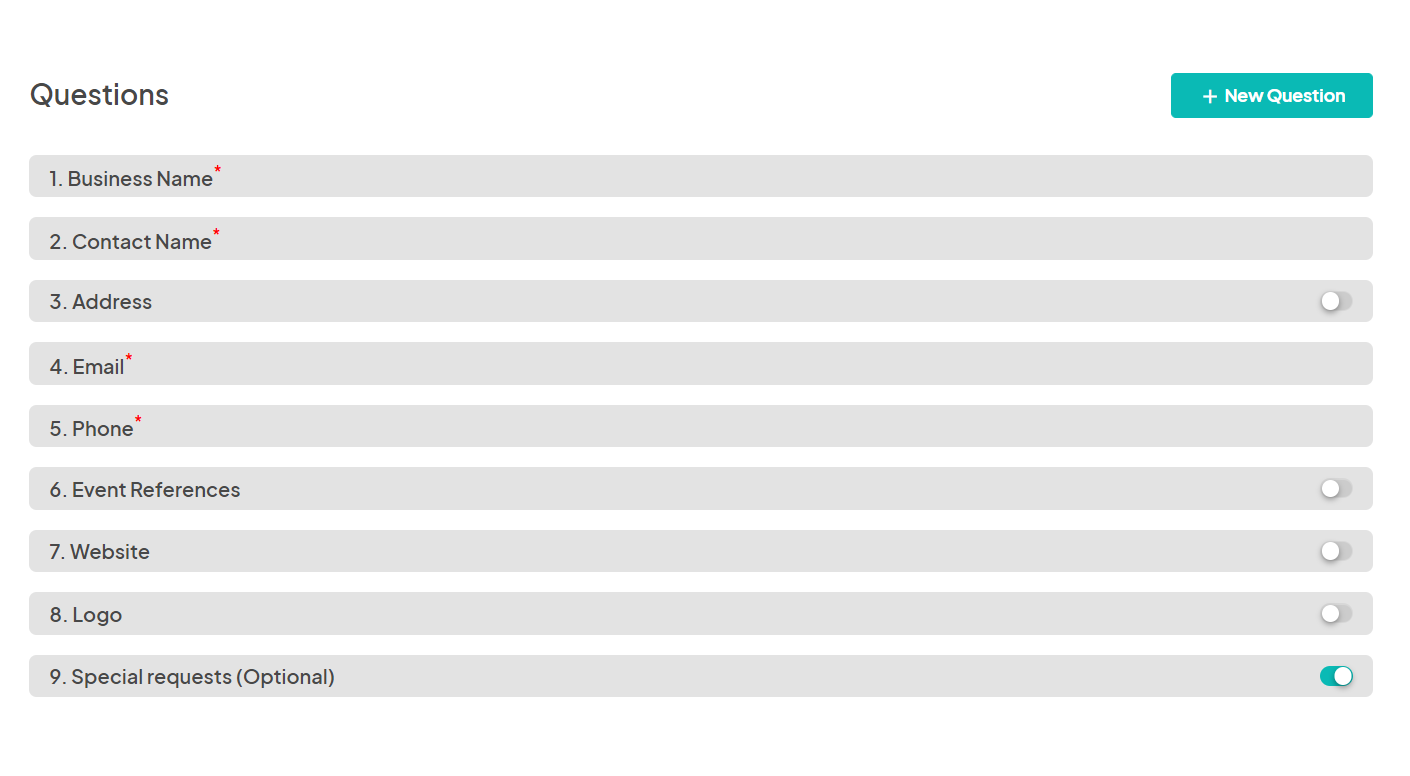 5. Connect a Map and set booth prices. You can learn more about map creation through this master guide.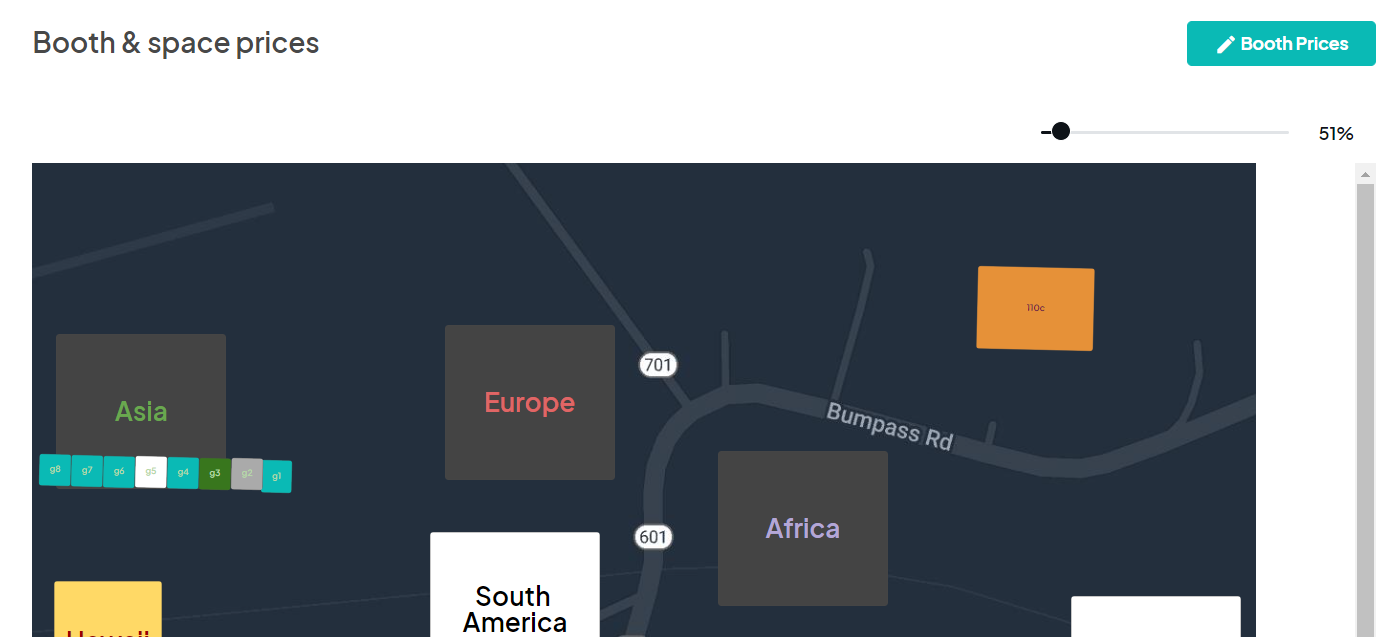 6. Set additional prices.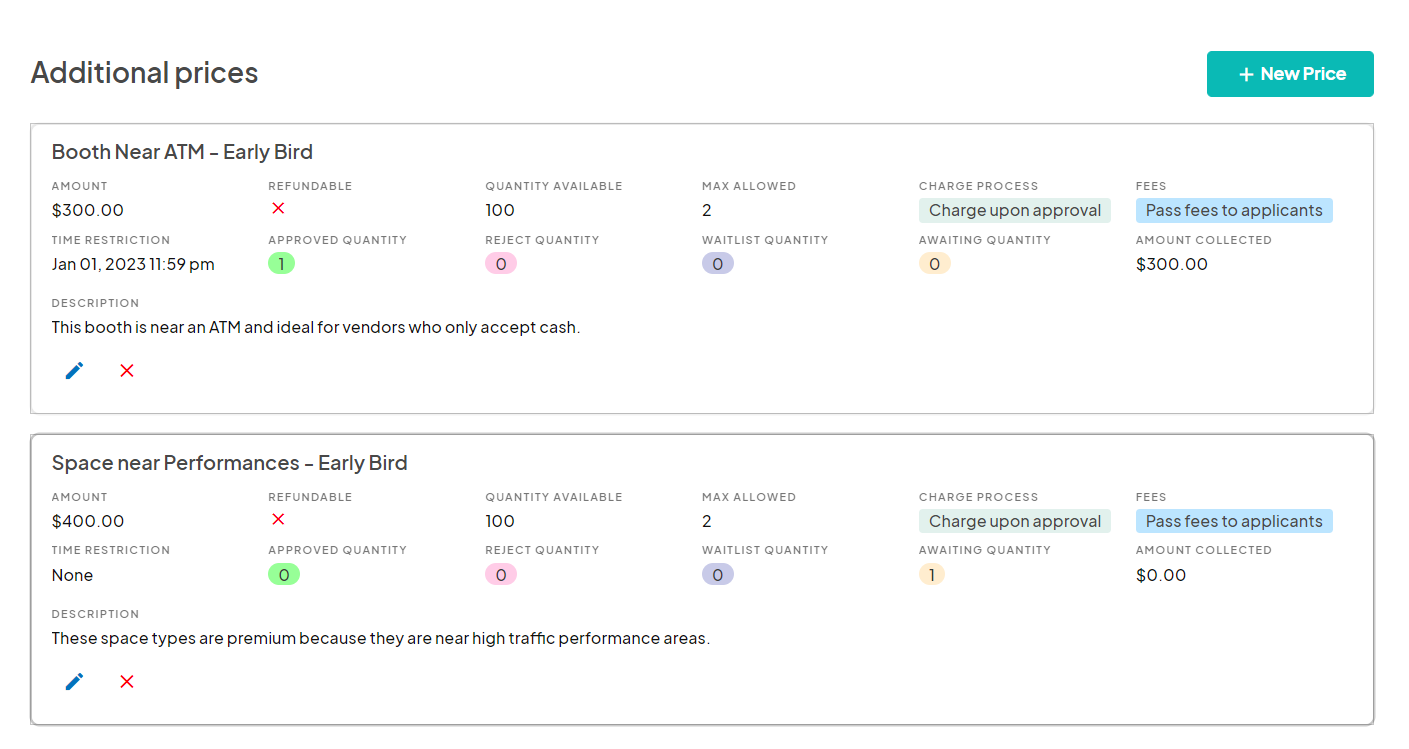 7. Create custom messages that send out automatically for submitted, approved, rejected and waitlisted applicants.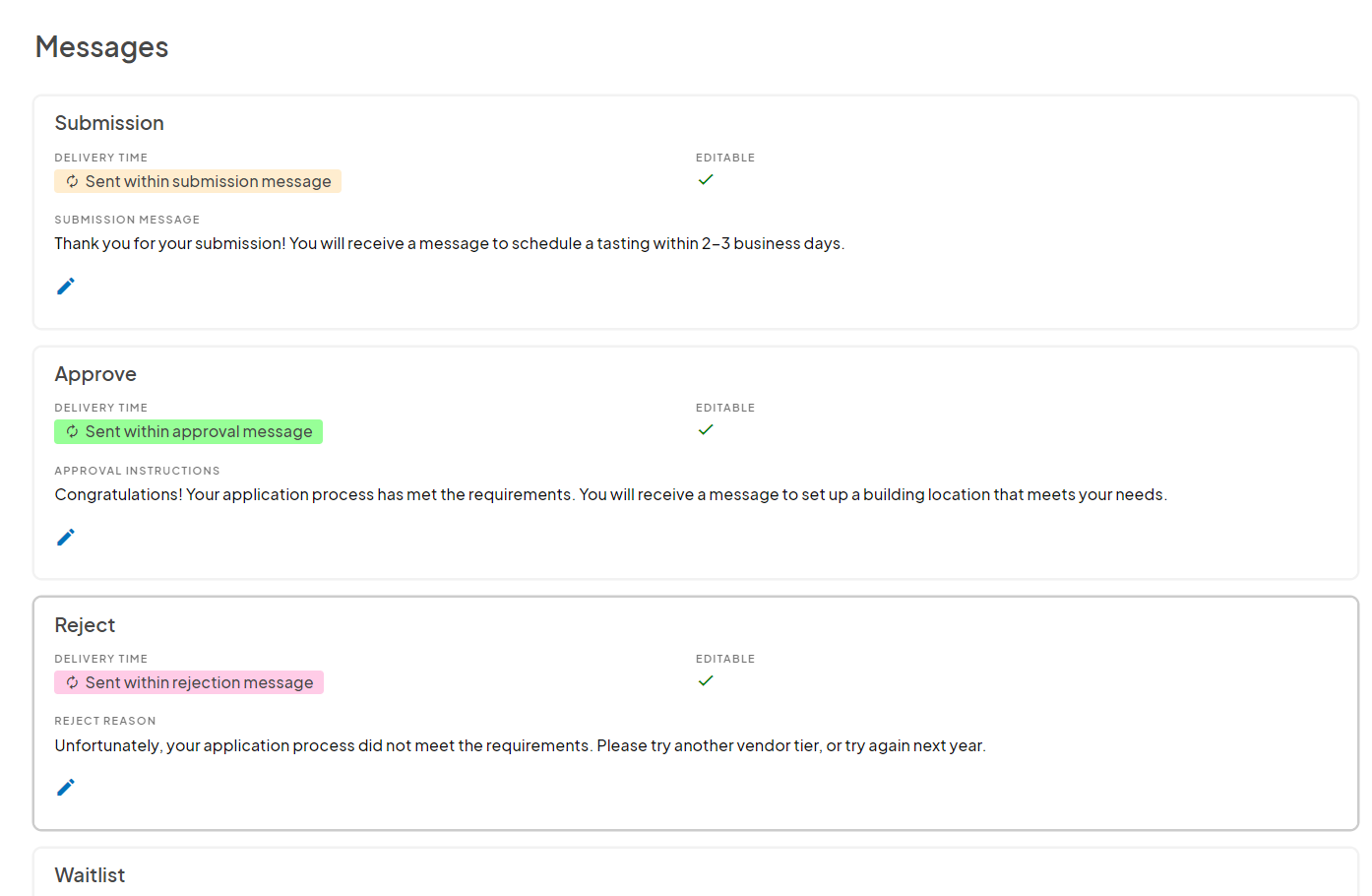 8. Set up a team of jurors to vet your vendors.

Application Options and Statistics
1. Back on the "Applications" page, you can view some basic statistics pertaining to your application right underneath the title: visibility, deadline, price, publish status, and how many applicants were approved, rejected, etc. and the description.
Note: If you want potential applicants to see your application, be sure the publish status toggle is switched to "Published." You can also do this on the application editing page at the top where it says "Status."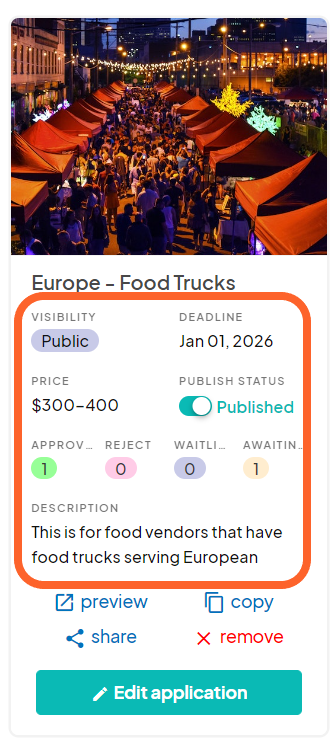 2. Underneath the statistics section, there are four options: preview, copy, share and remove.
3. You can also share and embed your applications at the top right corner under the "Options" dropdown menu.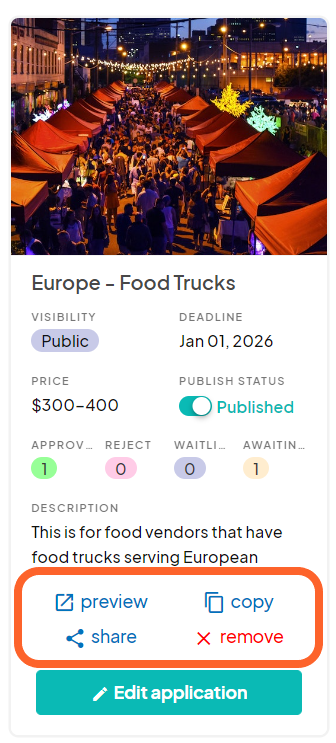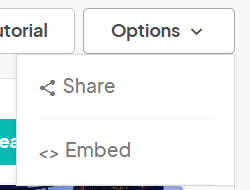 Think this article can be better or have an idea for a new one? We want to know! Please feel free to leave a comment at the bottom of this page or contact Eventeny customer support with your juicy ideas!