Issuing tickets and charging for goods and services is so much easier with a Stripe terminal. To get started, follow the steps below.
Find Your Event Settings
1. Make sure you are logged into Eventeny.
2. At the top of the homepage, hover over the "My Events" tab and select the event you wish to work with.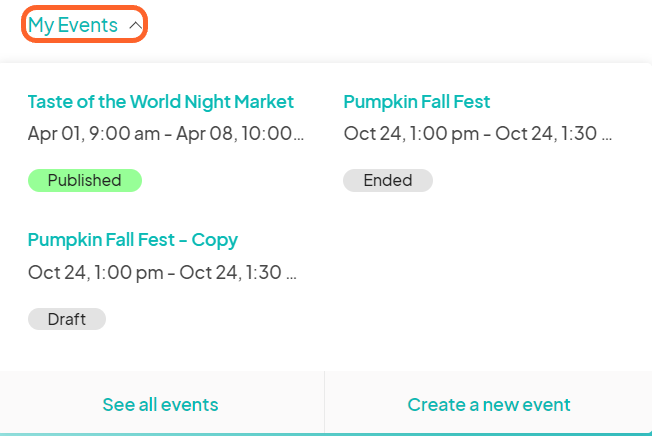 3. This is your event dashboard. Scroll down the left sidebar until you see the "Other actions" tab. Click on "Settings" underneath.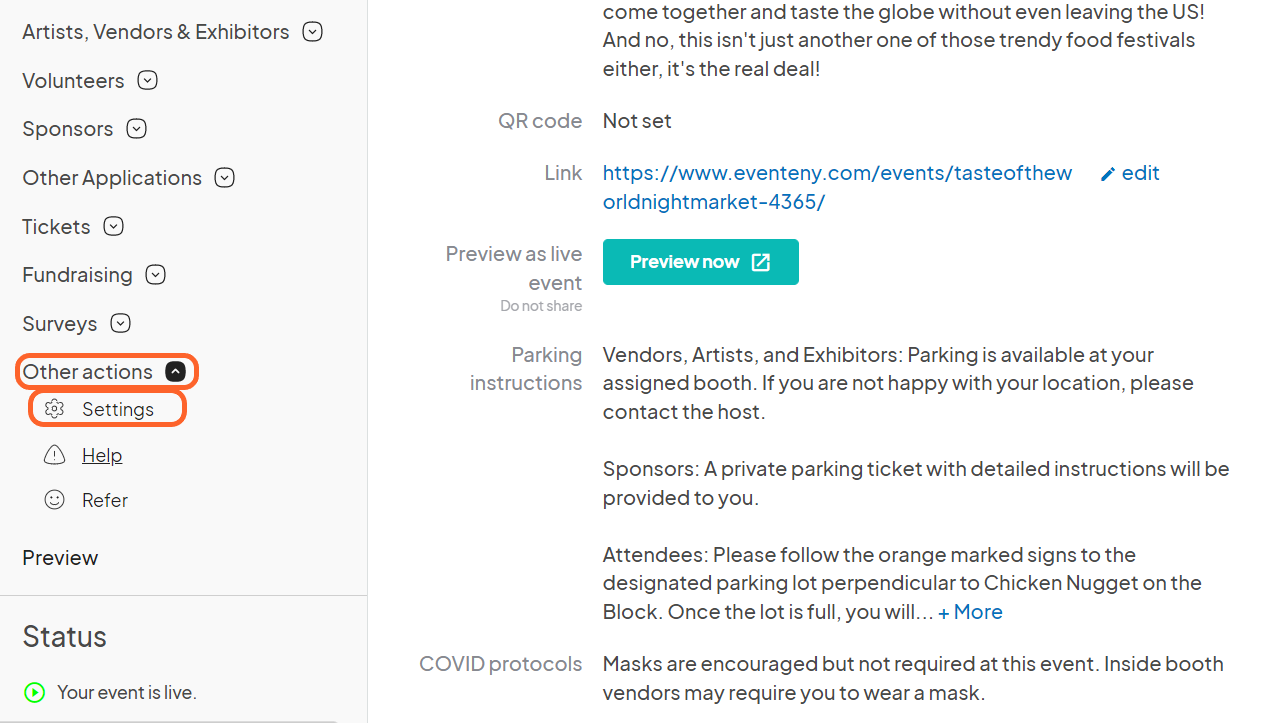 Step One: Connecting Your Stripe Terminal
Note: The desktop setup is strictly just for setting up the location of the Stripe terminals, and it must be done before connecting on the mobile app.
1. Scroll down to the bottom of the event settings page until you see "On-site payment terminal setup." This is where you will configure and enable your terminal to a specific location.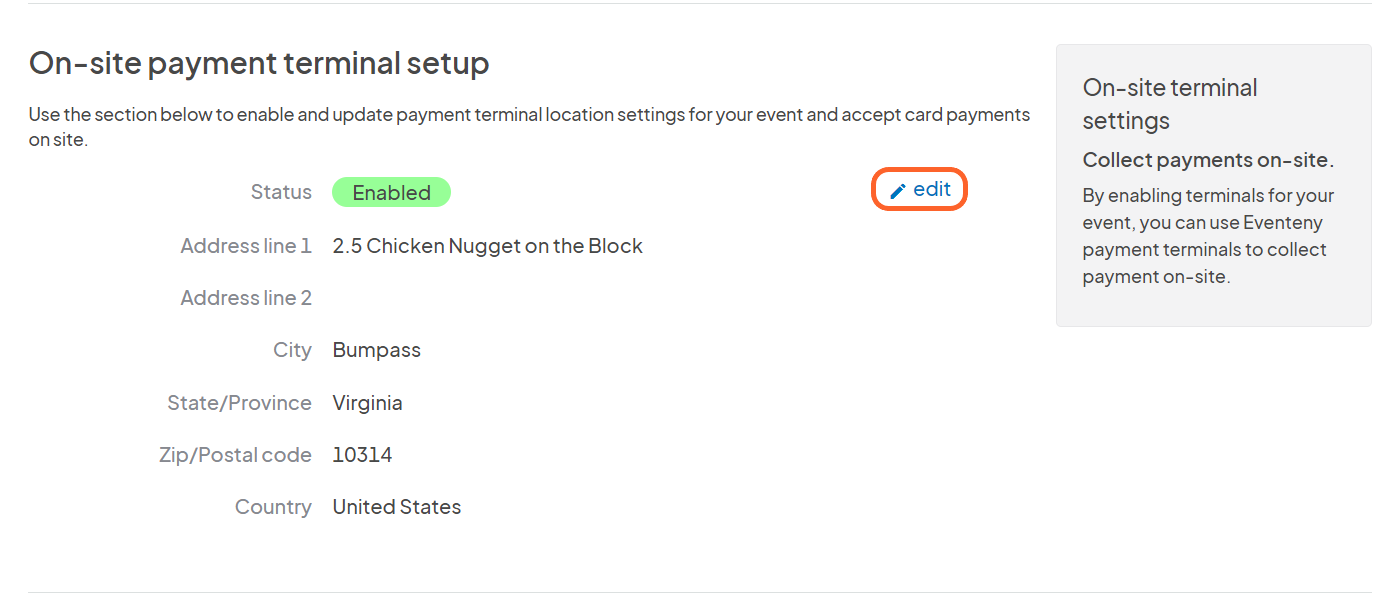 2. Type in your location information and click the blue ✔ Save button at the bottom.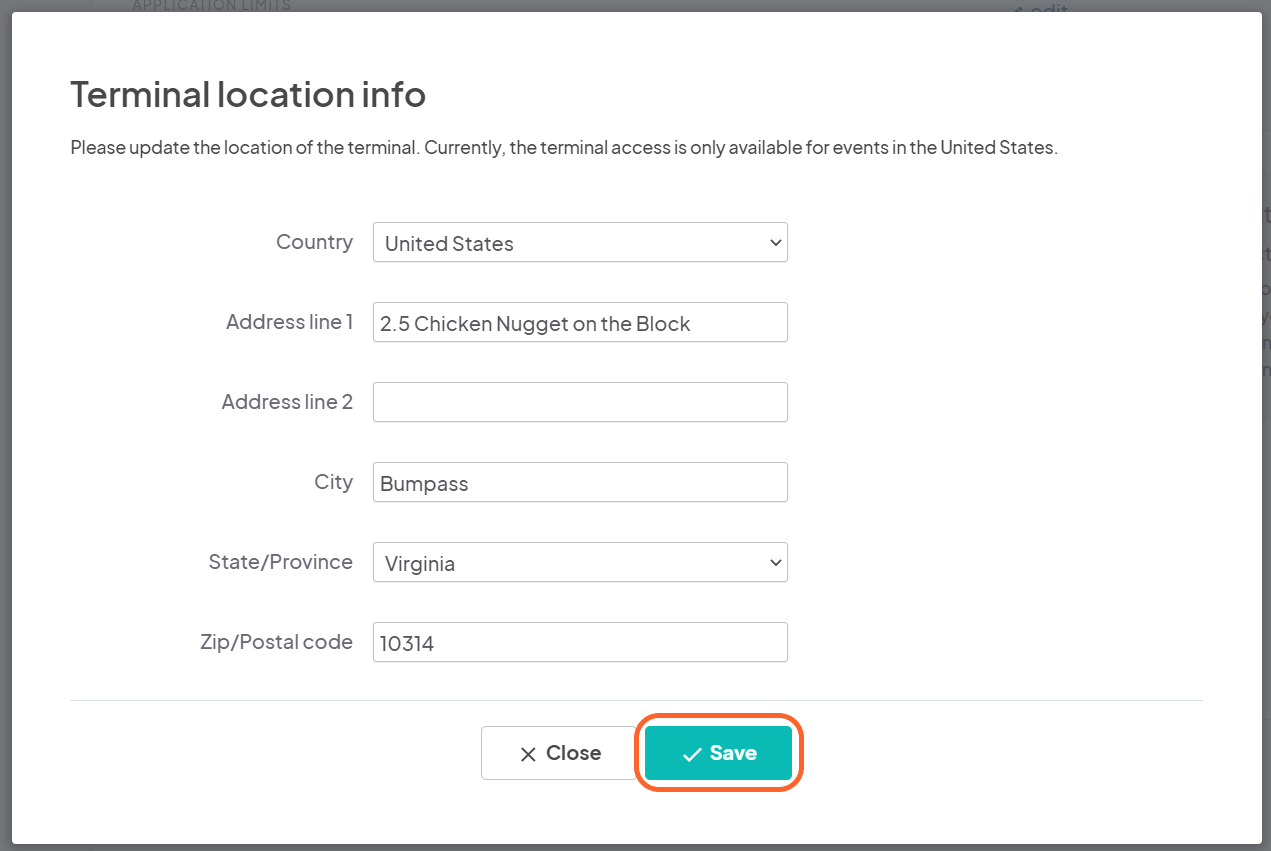 Step Two: Connecting Through the Eventeny App
Note: It is important that you make sure your location services for your mobile device are turned on for the Eventeny mobile app prior to accepting transactions on the Stripe terminal. If your location services are off, payments will not work.
1. Now that the location of the terminal is set, you can connect your terminal through the Eventeny mobile app. Make sure you are logged in when you open the app and select the event you wish to work with under the "My Events" icon.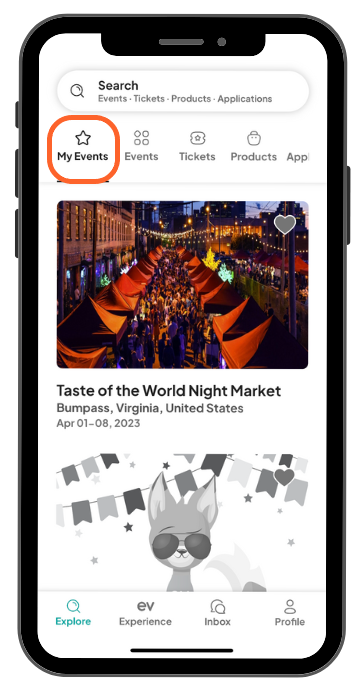 2. Under the event location and time information, click the blue "Manage event" button.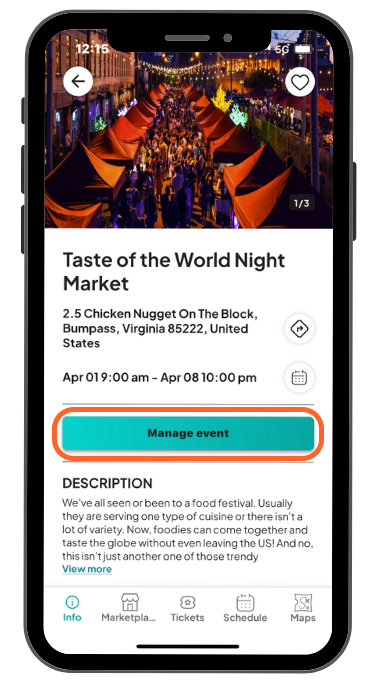 3. Scroll all the way to the bottom until you see "On-site terminals." Select "On-site terminals setup."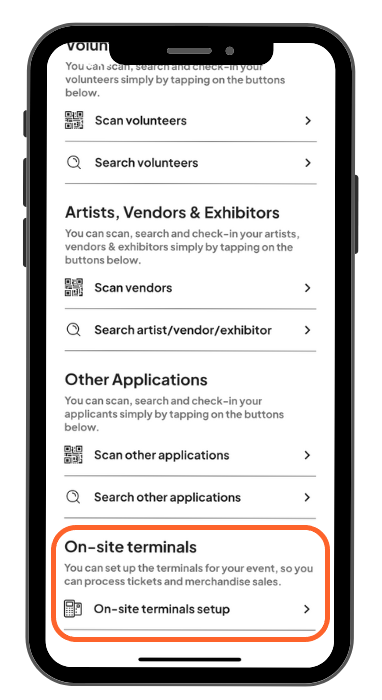 4. To connect your terminal, you will need to have your Bluetooth enabled on your mobile device. When you have it enabled, click the blue "Let's begin" button. The app will then take you through a step-by-step process to connect your Stripe terminal.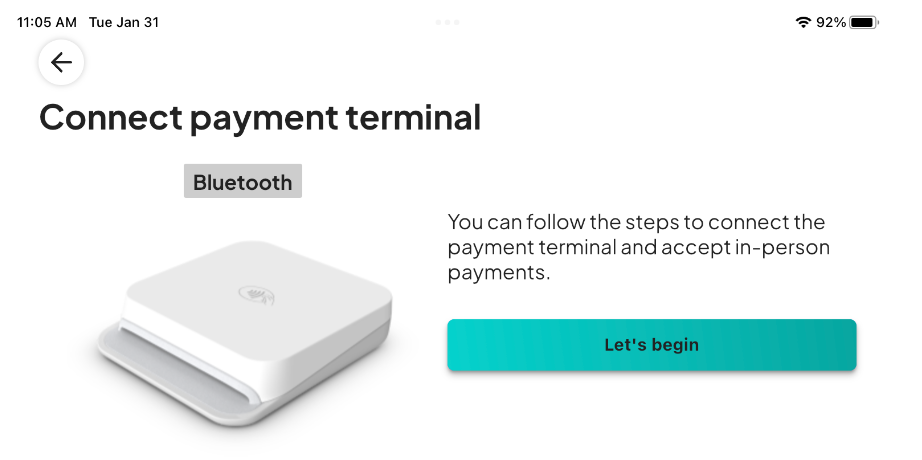 5. Take a look at the last four digits of your terminal number on the back of the terminal and select the one that matches.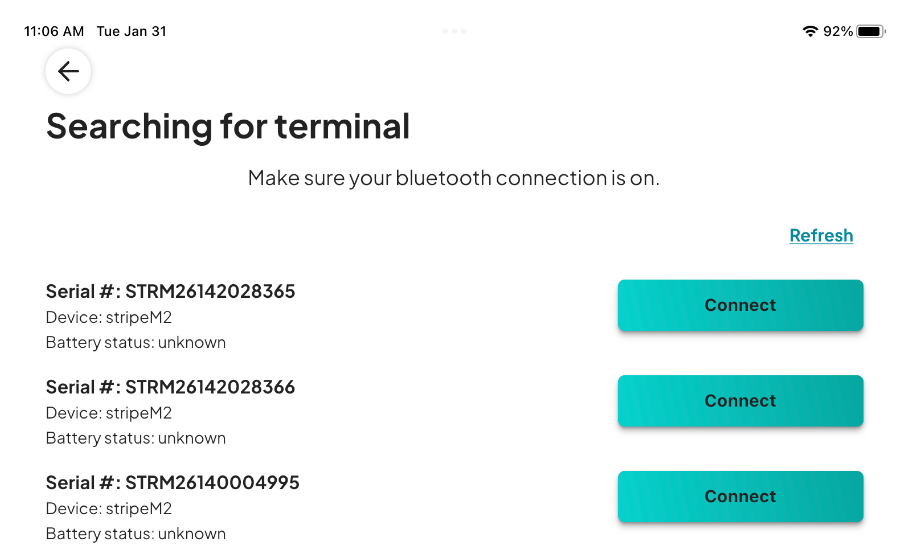 6. Congratulations! Your terminal is now connected. The terminal number will show next to the "Connected" status.

Recommended Next Steps:
The Check-in Process for Vendors