Find Your Volunteer Analytics Page
1. Make sure you are logged into Eventeny.
2. At the top of the homepage, hover over the "My Events" tab and select the event you wish to work with.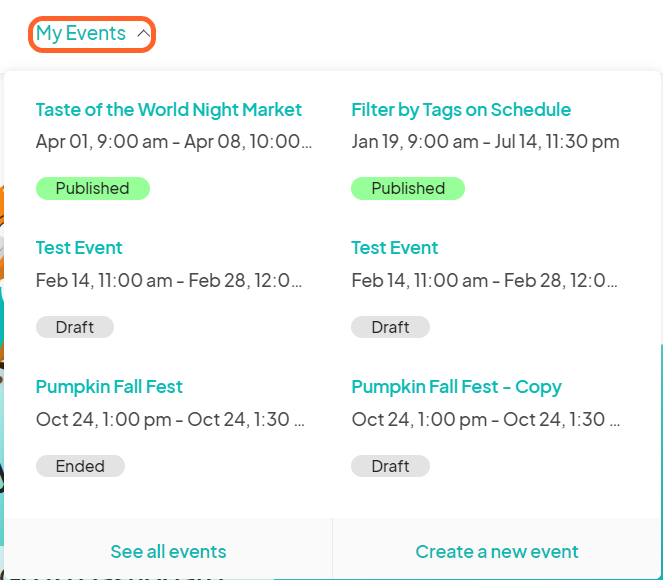 3. This is your event dashboard. On the left sidebar, click the drop-down arrow of the "Volunteers" tab and select "Analytics."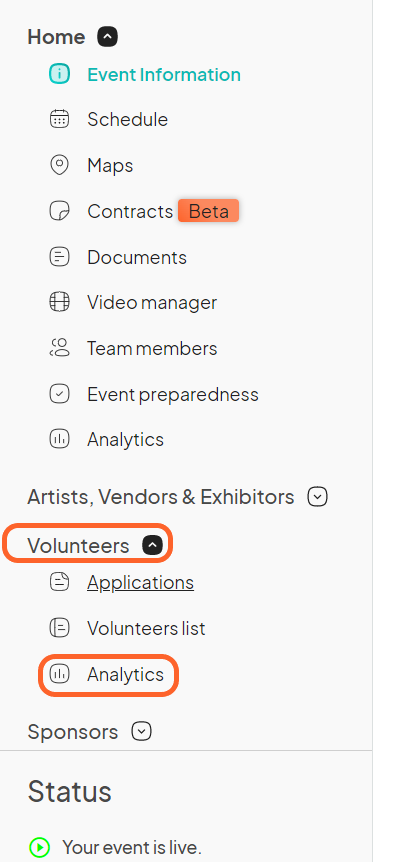 About Volunteer Analytics
1. This is your analytics page. Here you can see a number of volunteer related statistics such as total submissions, approved applications, and more.
Below is a view of your number of submissions by month and by application both in chart format.
Lastly, you'll also see the number of approved volunteers per department, if applicable.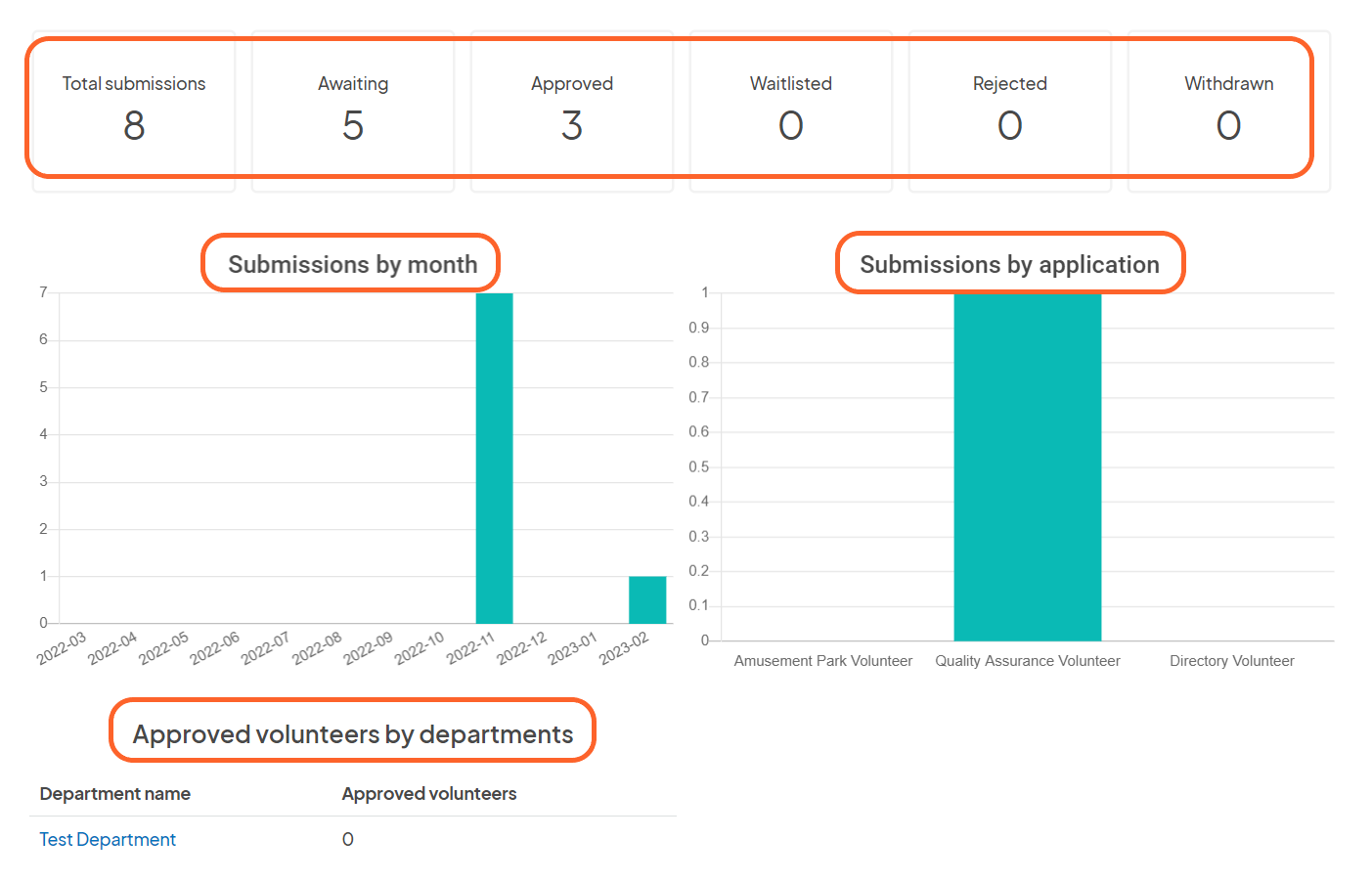 More Information
Want to learn more about our volunteers feature? Check out the suggested articles below or take a look at our volunteer solution master guide here.
Think this article can be improved or have an idea for a new one? We want to know! Please feel free to leave a comment below or contact Eventeny customer support with your juicy ideas!
Recommended Next Steps:
View and Manage Volunteer Submissions
Set Up Shifts
Learn the Difference Between Applications and Departments