Prerequisites: Connect Your Stripe Terminal
Getting Started on the Mobile Application
1. Please ensure Bluetooth is enabled before you begin this process. Otherwise, you may experience issues connecting your device to your terminal.
2. Open the Eventeny mobile app and make sure you are logged in.
Find the Event Administration Screen
1. Tap "My Events" at the top of the screen and select the event you wish to work with.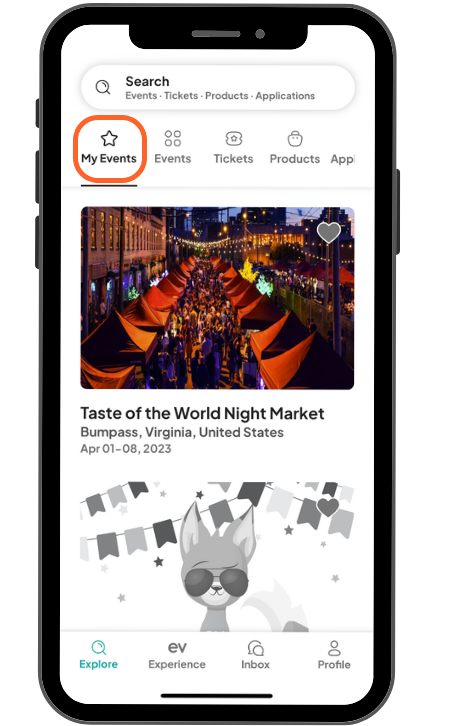 2. Tap "Manage event" on the Event Page.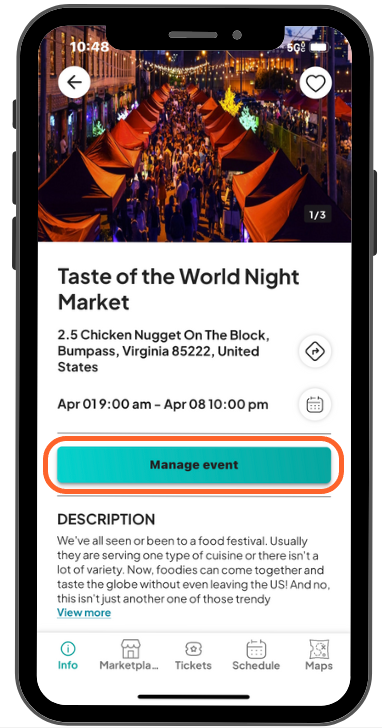 Issuing Tickets
1. This is the event administration screen. Under the "Tickets" section, tap "Issue tickets."
2. Select the ticket(s) the attendee wants to purchase and tap "Next" at the bottom.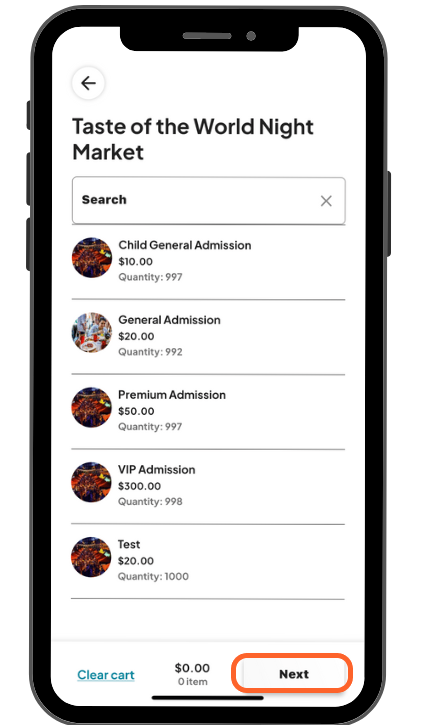 3. Input the attendee's information and use the toggle to check-in the ticket(s) or not. When you are finished, tap the blue "Next" button at the bottom right.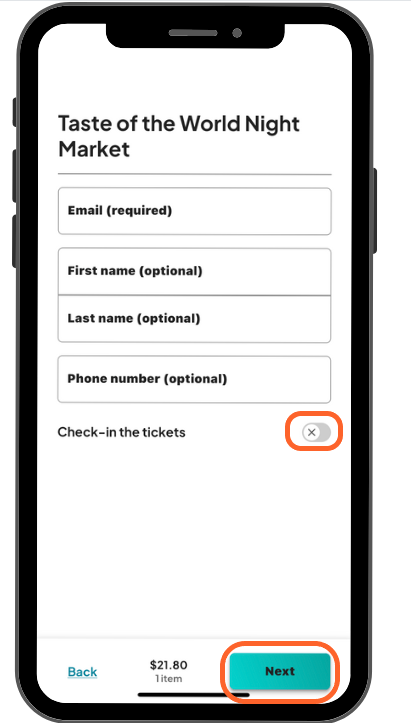 4. Select the attendee's payment option.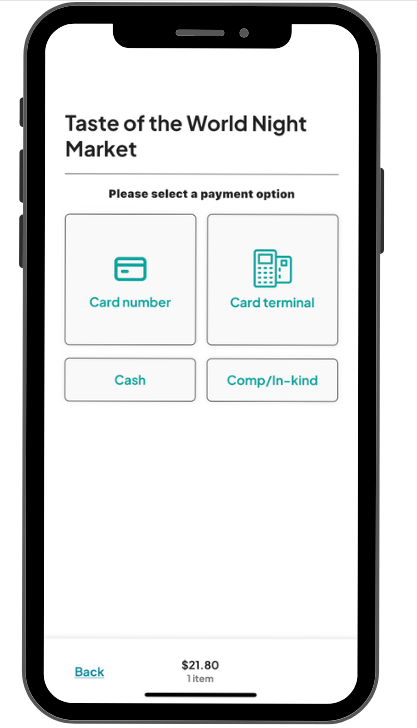 5. If everything looks correct, tap the blue "Charge" button at the bottom right.