Accessing your tickets is as simple as 1, 2, 3 on Eventeny! Follow the instructions below to see a list of all of the tickets that you have purchased on Eventeny!
Getting Started
1. Make sure you are logged into to Eventeny.



2. In the top right hand corner of the screen, hover over your profile icon, and click on View Profile.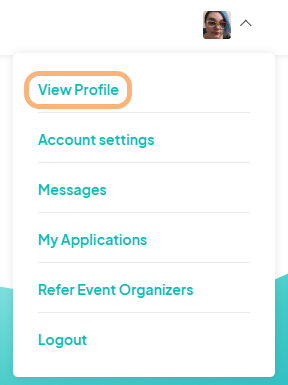 3. Your tickets will be listed under My Tickets.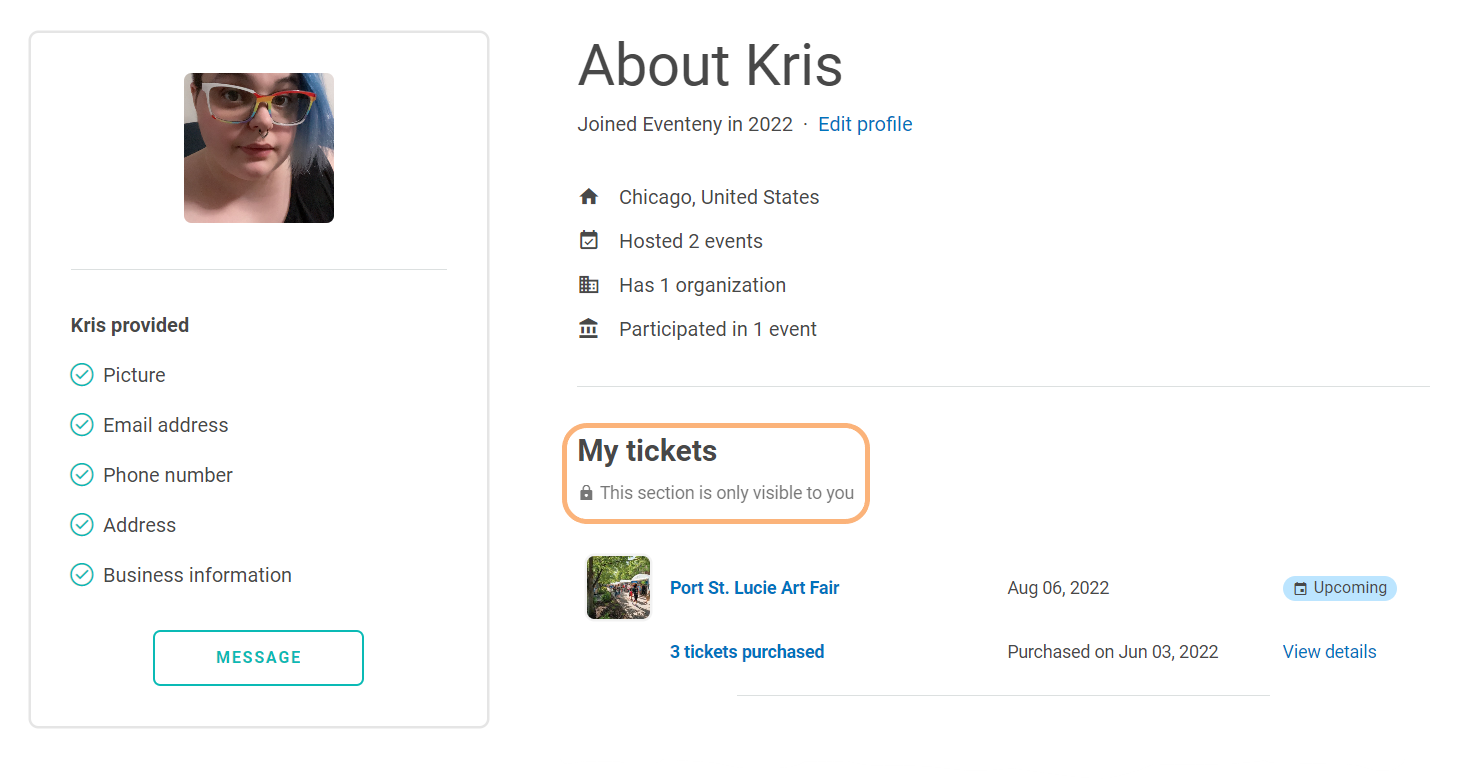 Note: This section is only visible to you. Your tickets are not viewable to anyone else.
4. Click on view details to view details about the tickets in an order, the amounts charged, or to update attendee information on the ticket, such as name or email address.



Viewing Your Ticket Confirmation Page
1. Upon clicking "view details," you should be taken to the same ticket confirmation page you saw when you first purchased the ticket.
2. On the ticket confirmation page, you may notice sections for a QR code, Attendee Info, Ticket details, Purchaser info, What to do next, questions and ticket deliverables (if applicable).