Your Event Organizer dashboard is where you can manage your company details, vendors, volunteers, tickets, and much more. Let's first cover where you can find your dashboard.
My Events
1. Make sure you are logged in to Eventeny. From the homepage, click on "See all events" under the "My Events" tab.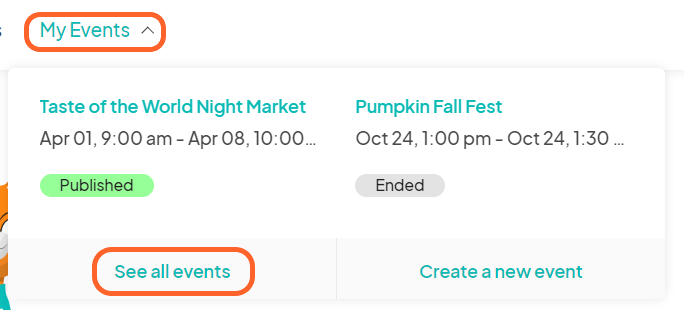 2. You will first be taken to the "My Events" section located under the "All Events" tab on the sidebar. Here you will find all of the events you have created under your account, as well as "Upcoming Events." You can even copy existing events if you would like to host them again.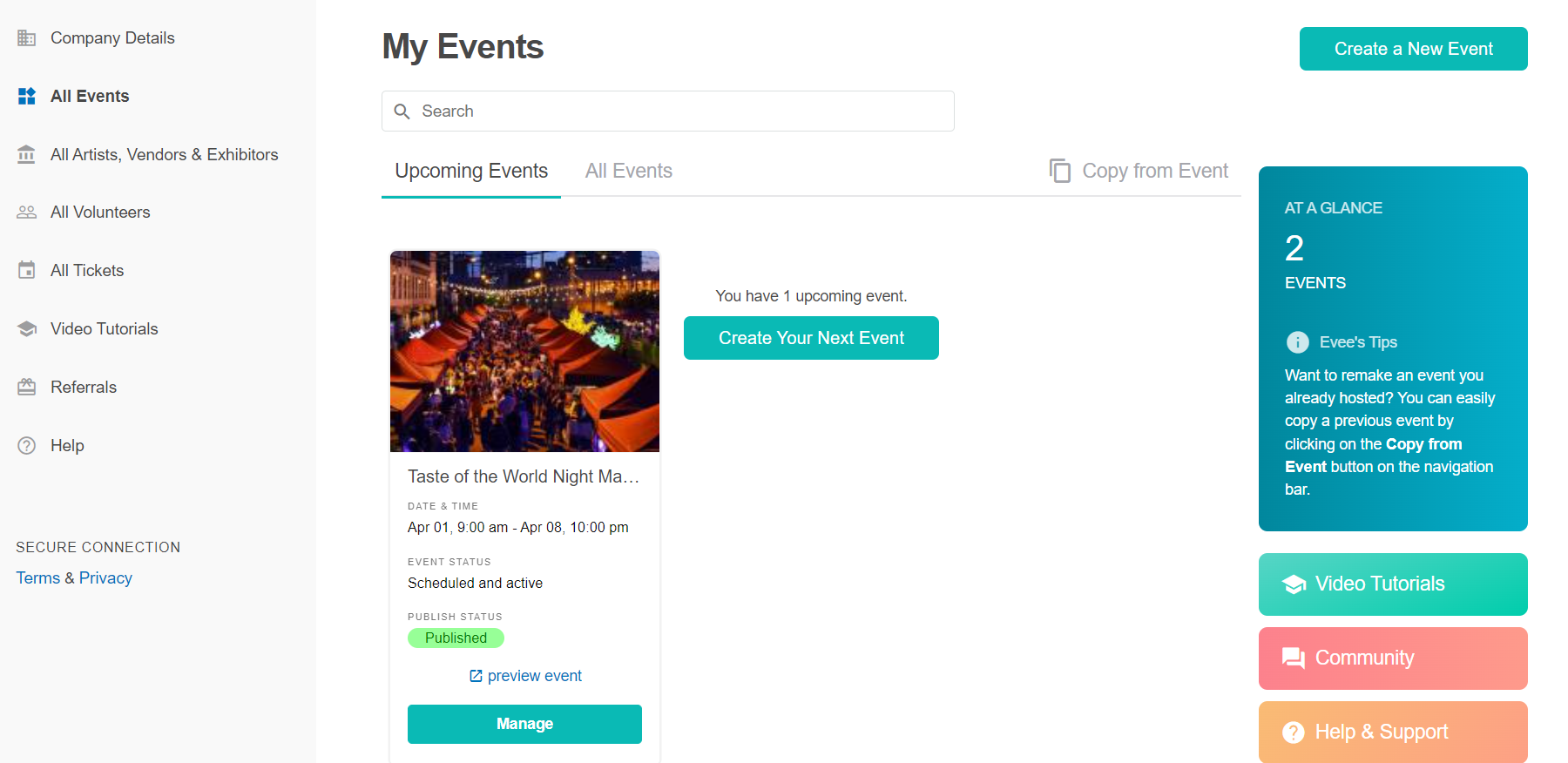 Company Details
1. The first on the sidebar is Company Details. This aspect of your dashboard allows you to see your profile overview, admins, as well as payment information and payout details. You can always add new or update information by clicking the "+" or "✎" signs when applicable.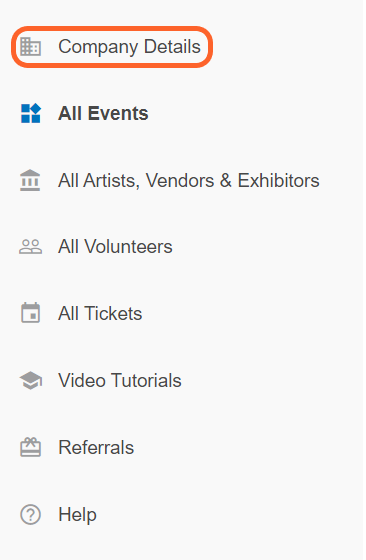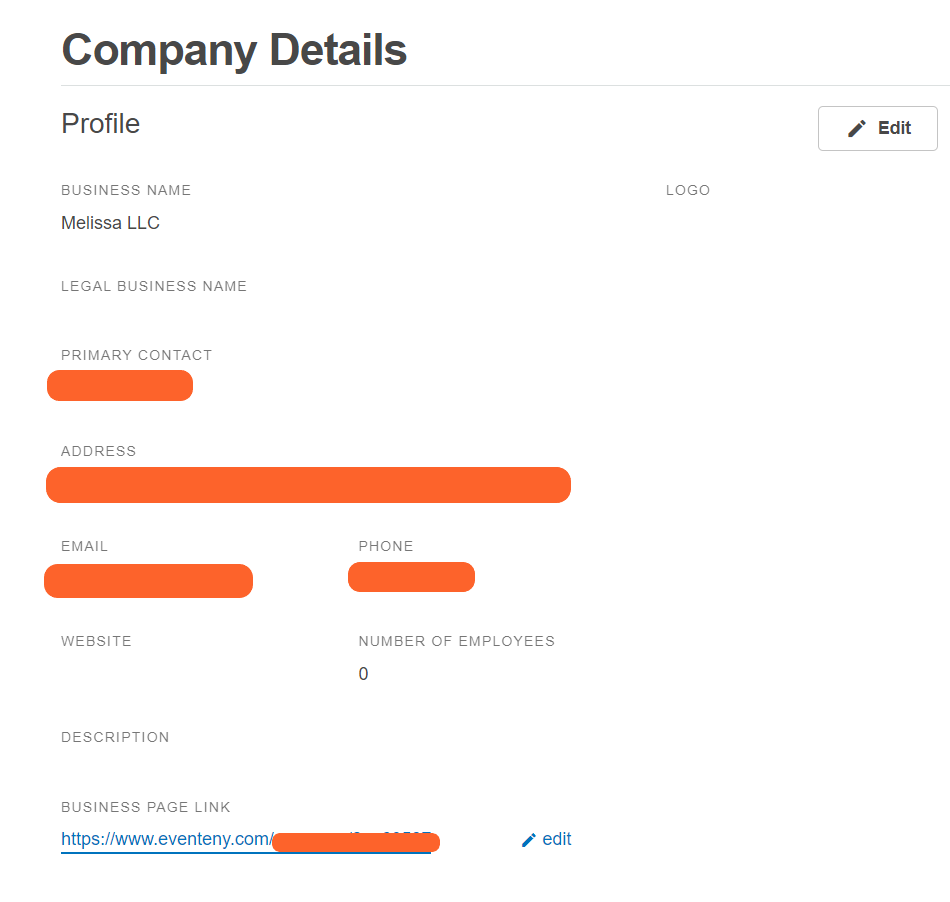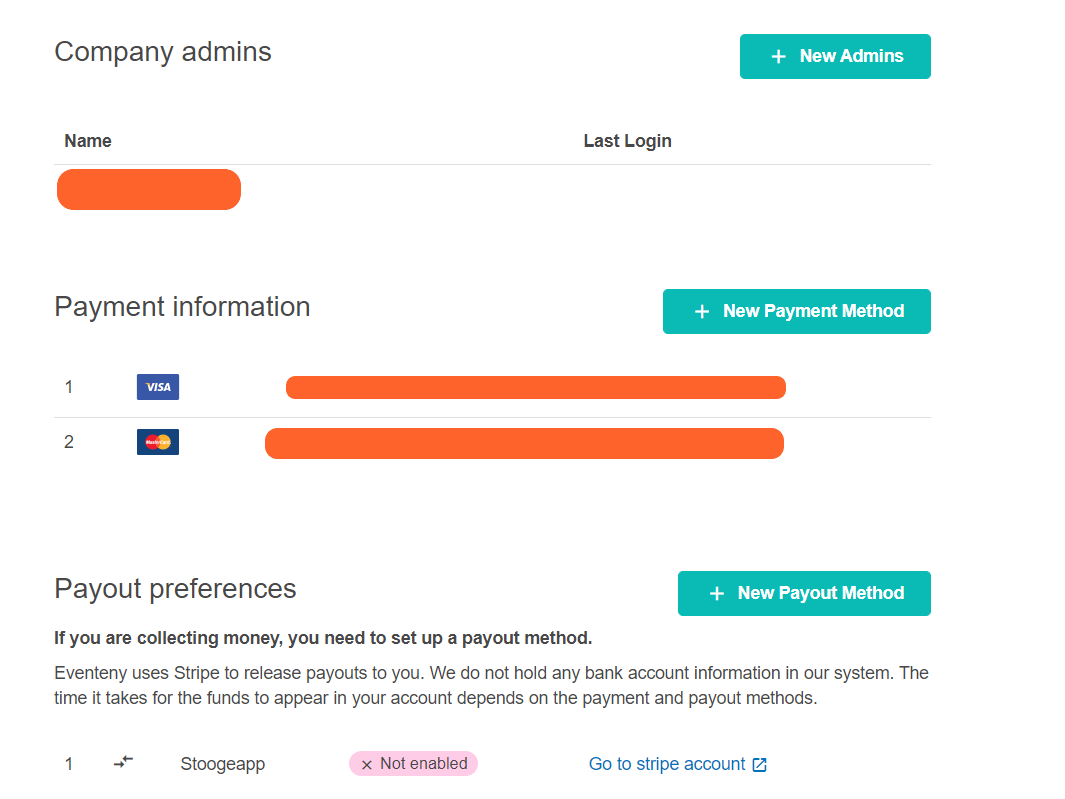 All Artists, Vendors, and Exhibitors
1. Next on the sidebar is the vendors section under "All Artists, Vendors, and Exhibitors." Here you will find a list of all of your vendors, as well as a brief overview of your analytics section showing revenue opportunities, how many vendors have applied, and how many you have approved/rejected, etc.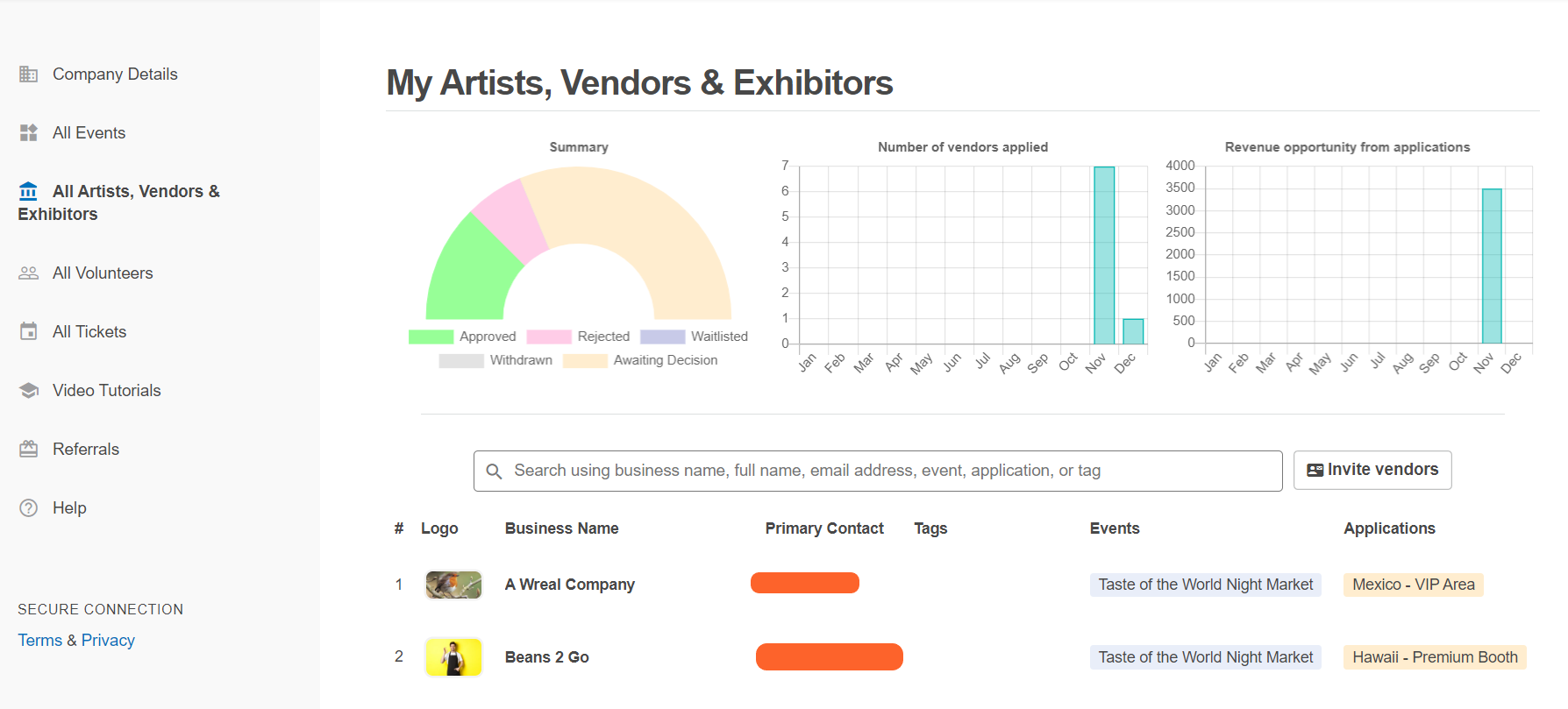 All Volunteers
1. The fourth section down on the sidebar is the "All Volunteers" tab. Like the vendors tab, you can find your list of volunteers, their application status, events, and job title. You can also see a comprehensive view of your analytics to keep track of who is approved and who isn't.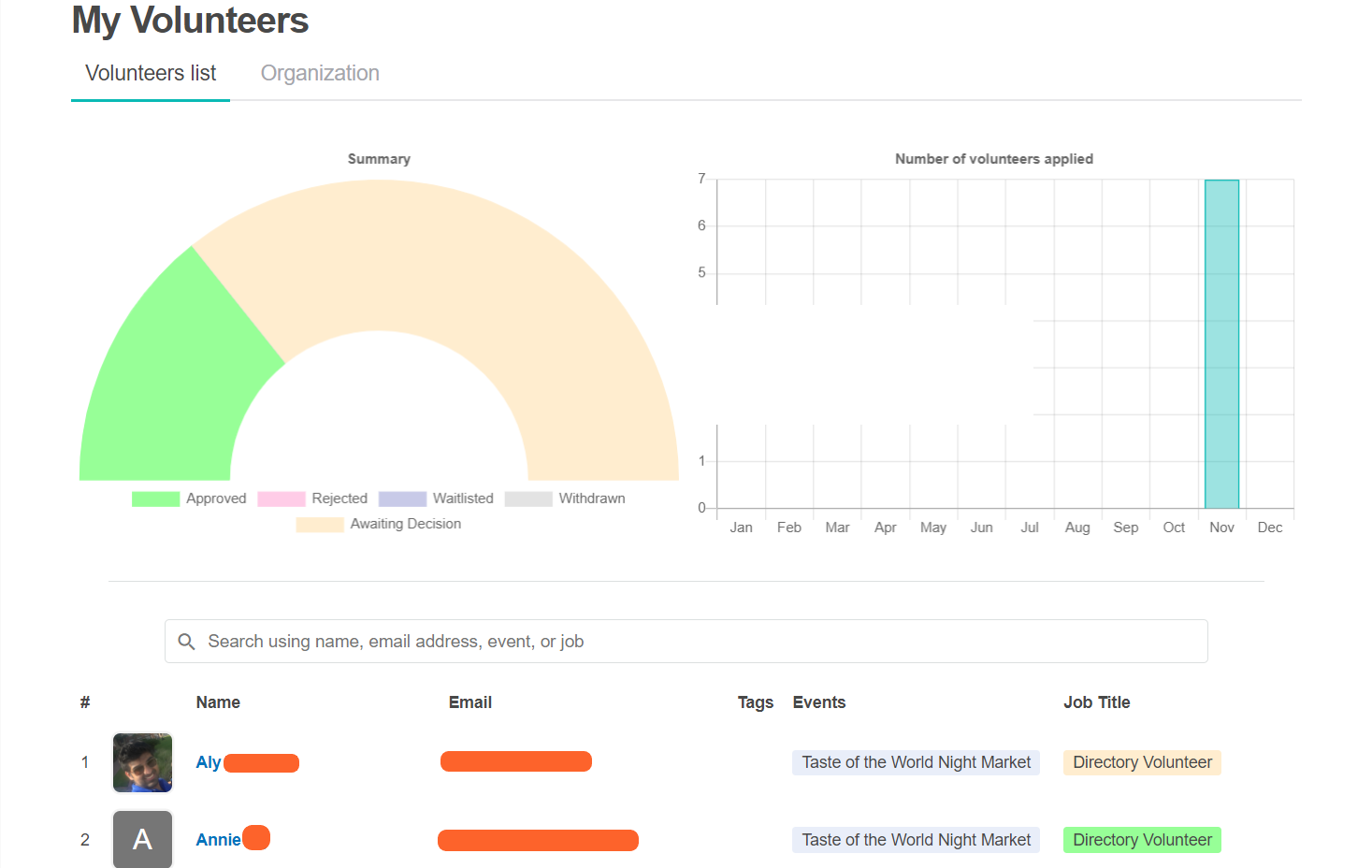 All Tickets
1. The next tab is the tickets tab. The analytics section is a little more simplified in that you can only see who has purchased your tickets, followed by a list of buyers at the bottom.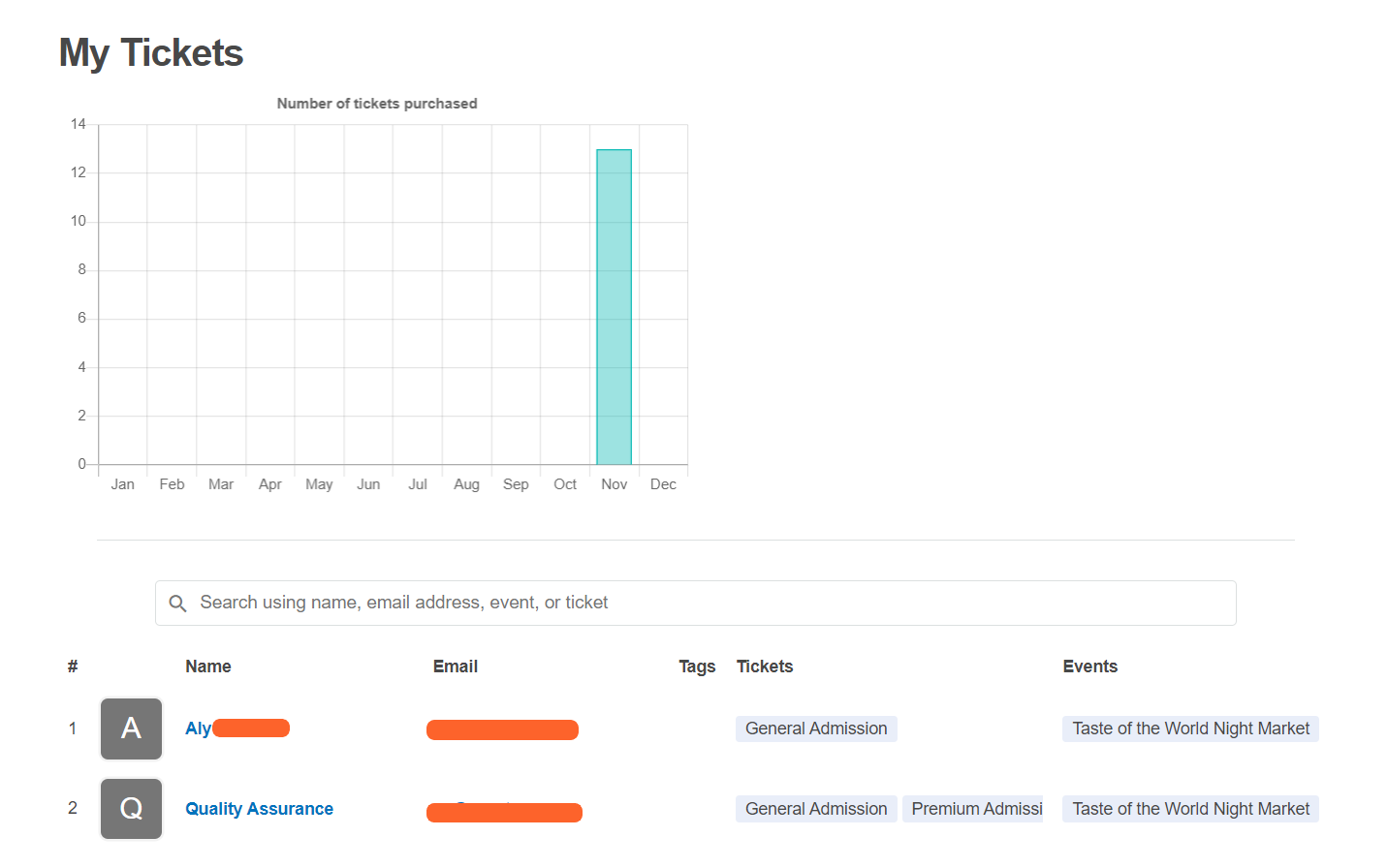 Video Tutorials
1. The video tutorials section is a great way to learn about the Eventeny platform. Here you will find a list of videos explaining different parts of the platform in detail. We highly recommend everyone watches the videos, so that they have the best possible chance of success while using Eventeny!
As always, if you can't find what you're looking for in the video tutorials, the Knowledge Base and our customer success specialists will always be available to assist you.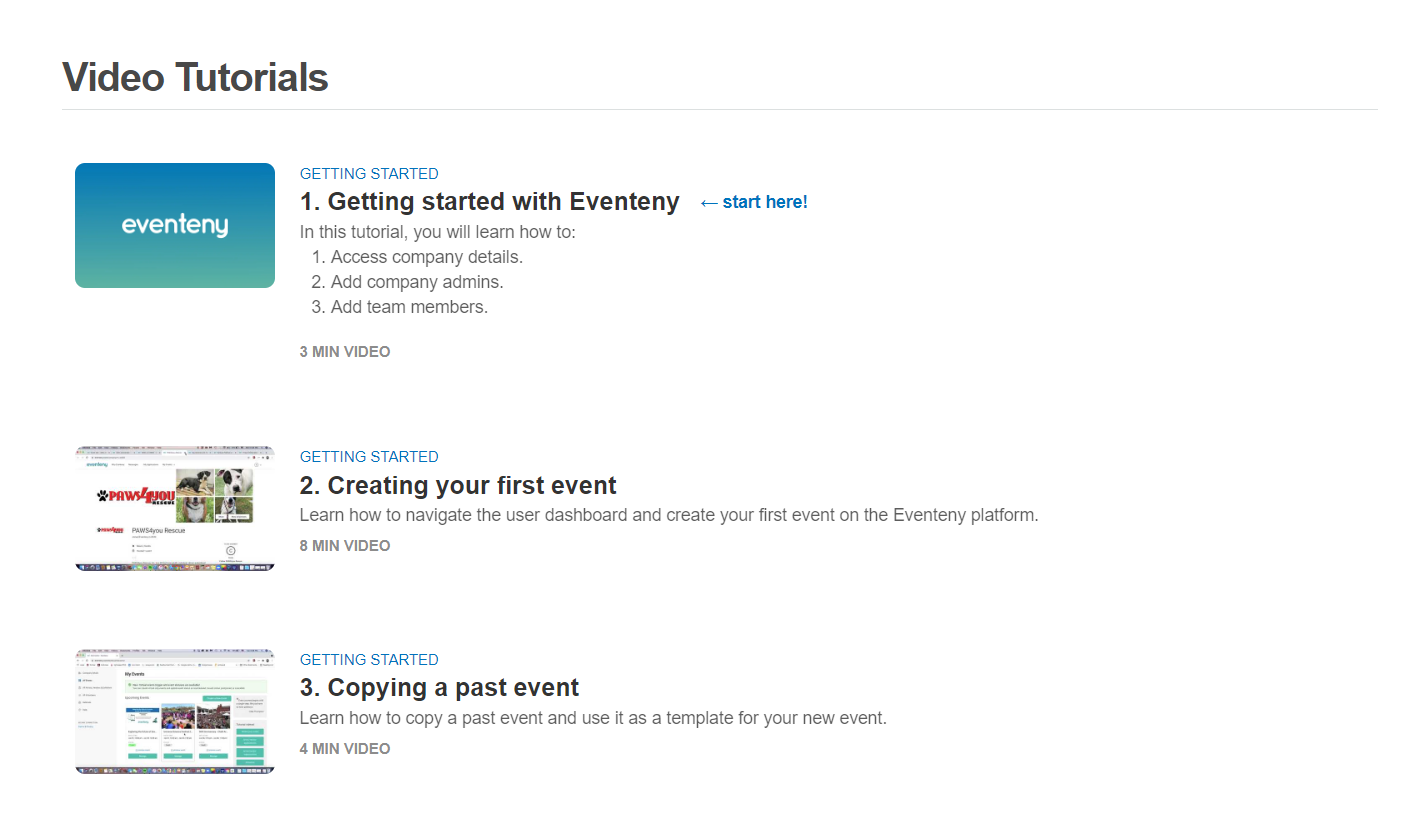 Referrals
1. The second to last tab on the sidebar is the referrals section. Eventeny has an ongoing incentive to encourage other event organizers to join the platform. When you invite your event organizer friends, you will both receive a $200 Visa gift card. Simply enter their email or share your unique code.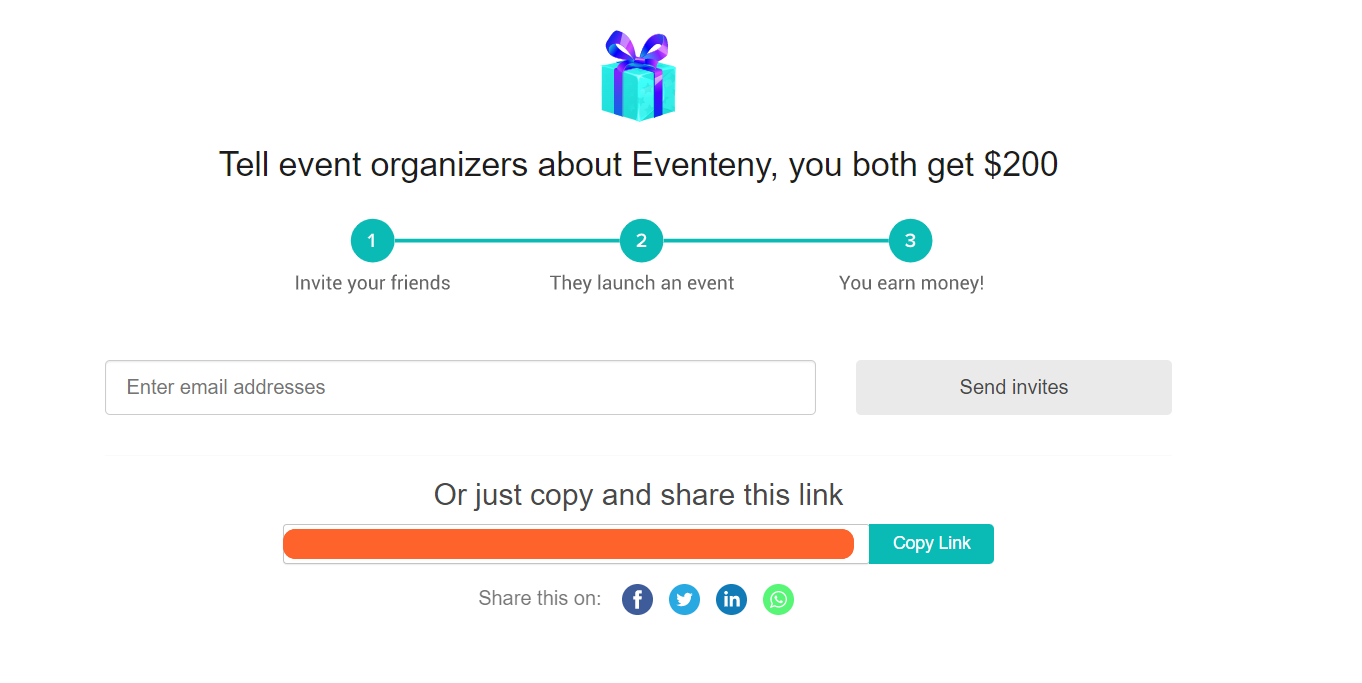 Help
1. Lastly is the Help section. There are many places to reach out for assistance on Eventeny, and your event organizer dashboard is one of them! The Help section will take you to the page below where you can fill out who you are and what you need help with.

Community, Messages, and Events
1. It is also helpful to know that you can access even more on your dashboard outside of the sidebar. At the top of your screen, you will find three icons right next to your profile picture. The "Community" icon takes you to yet another help resource on Eventeny: the community page!
Here you will find infographics and all of our recorded webinars to help you learn even more about the platform!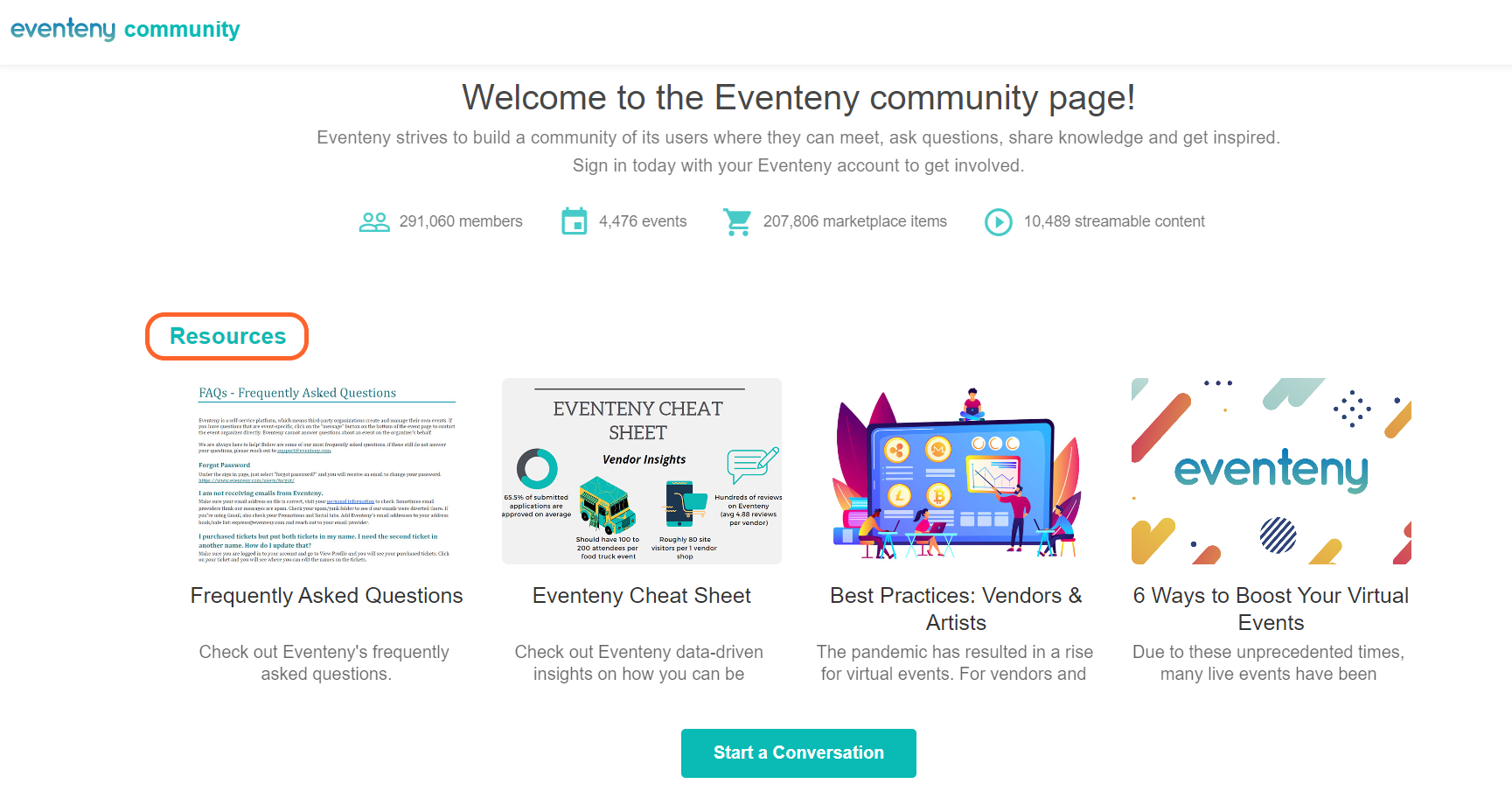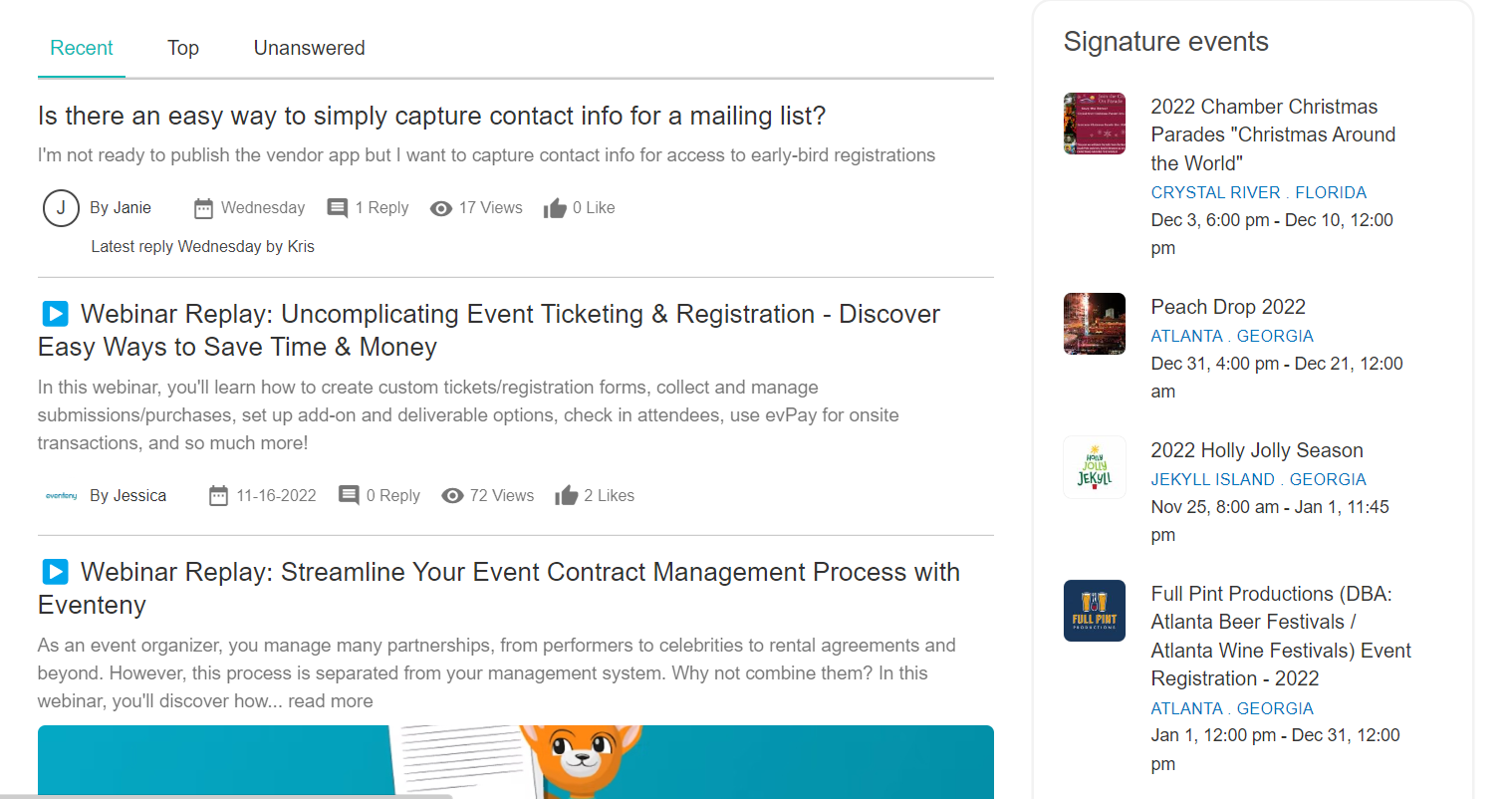 2. Next is the "Messages" icon. When you click on it, it will take you to where all of your messages between volunteers, vendors, and sponsors populate.


3. Lastly is the "Events" icon, which will take you to the exact same "My events" page as if you were to click on the tab on the sidebar.