After you have created an event on Eventeny, you will have access to the event homepage where you can see all of your event information, upload photos, and videos.
Event Information
1. Make sure you are logged in to Eventeny. On the homepage, click on which event you would like to work with under "My Events." You can also click on "See all events" towards the bottom.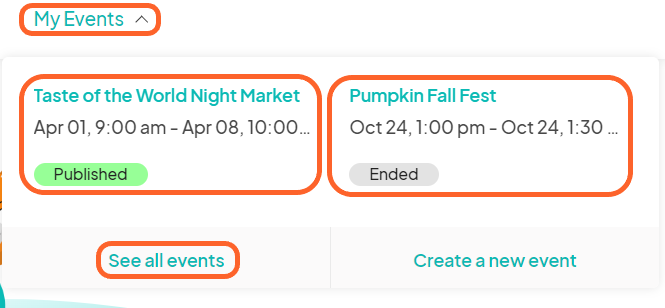 2. That will automatically take you to the event homepage screen where you will first see all of your event information listed for you.
If you are already on your event dashboard, you can access the event homepage at any time by clicking on "Event Information" under the "Home" tab in the side bar.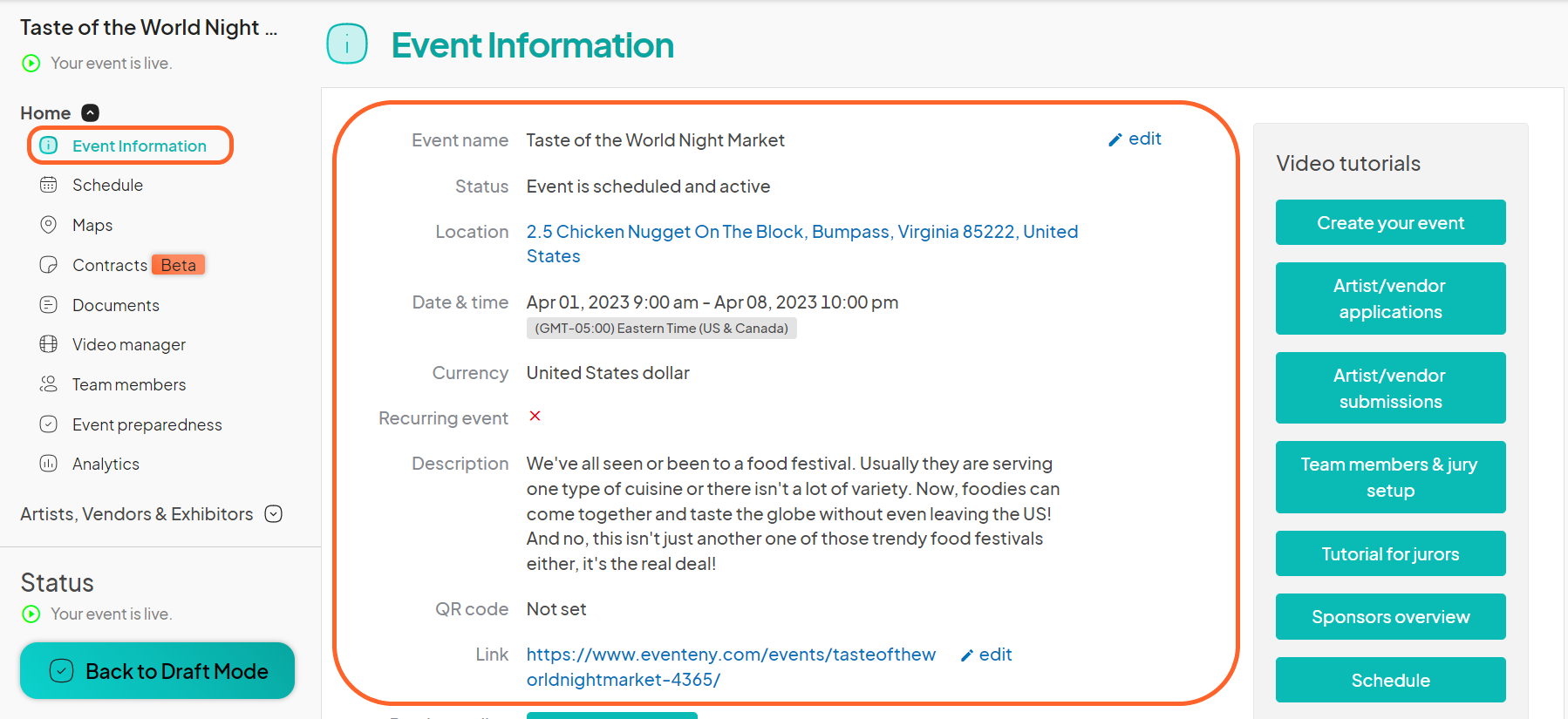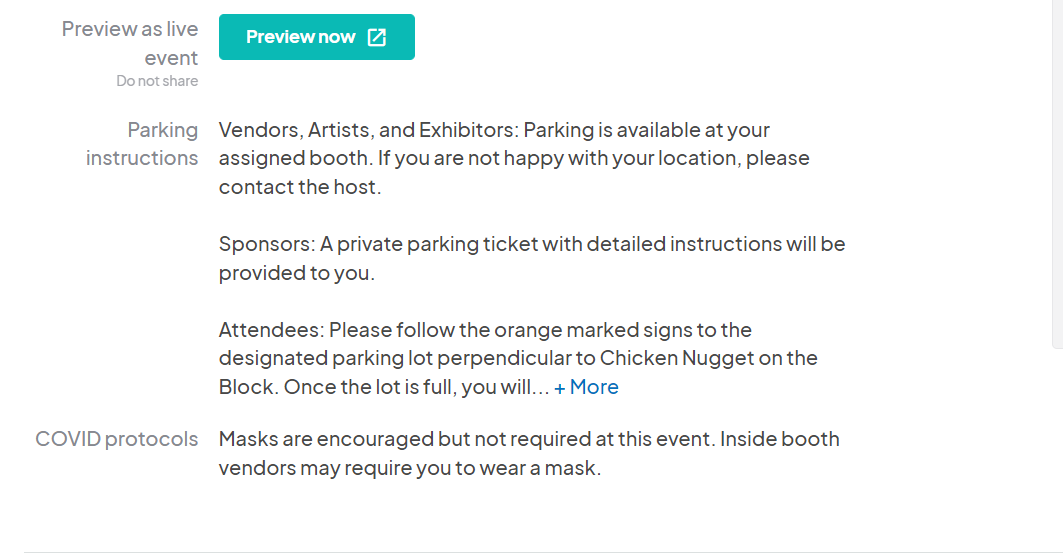 Cover Picture
1. As you continue to scroll down the "Event Information" tab, you will see that uploading a cover picture is the next step. If you haven't uploaded one already, click the ✎ edit button to add or change your cover photo for your event.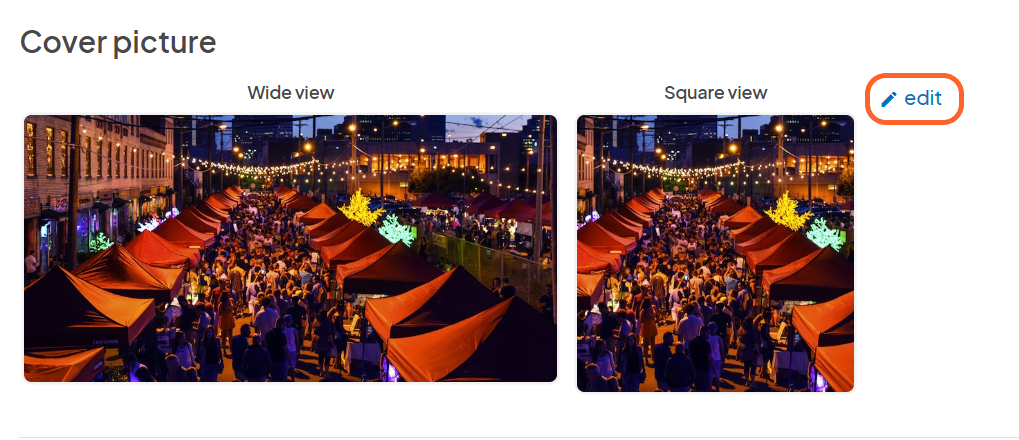 2. Next, simply click ⬆ Upload Cover Picture button to select the photo from your personal computer. You can even customize how you want the picture to fit by clicking the "cover, contain, fill" buttons at the bottom.
Highlights
1. As you continue to scroll, the Highlights section is next in line. As the name suggests, this is where you can highlight noteworthy activities or speakers for your event. Click + add to add a highlight to your event home page.

2. You can add the highlight name, description, photo, and even link social media if applicable. When you are finished, click the ✔ Save button.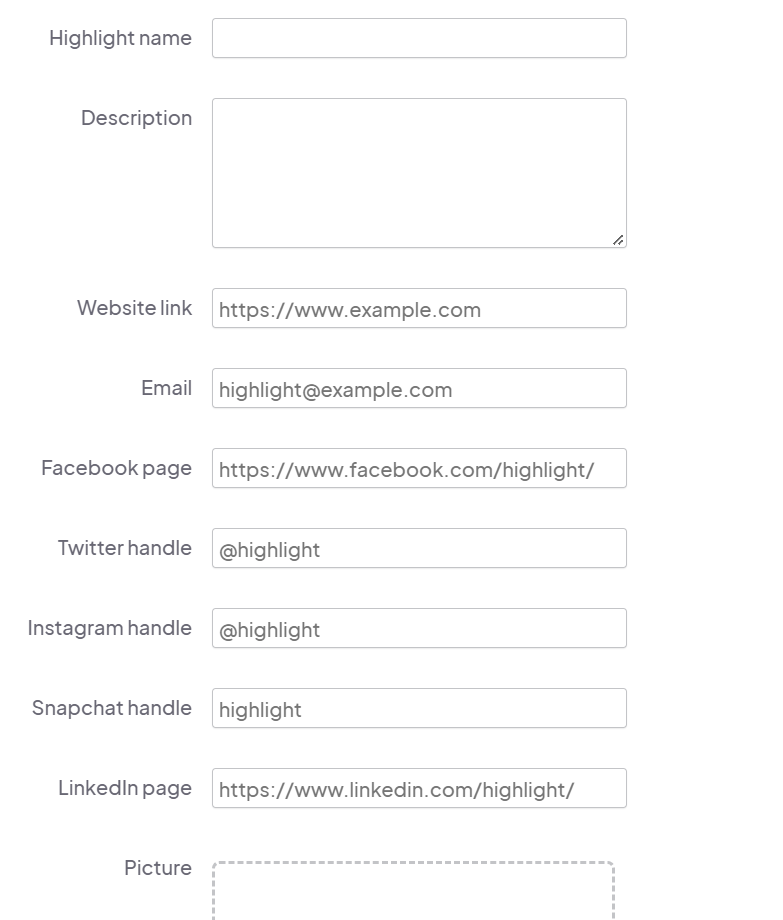 Photos
1. Next is the Photos feature. Here you can upload as many photos as you would like that help speak to what your event is about. You can even add ADA compliant text and links to each photo by clicking + add info under the photo. To add a new photo, click + add at the top right corner.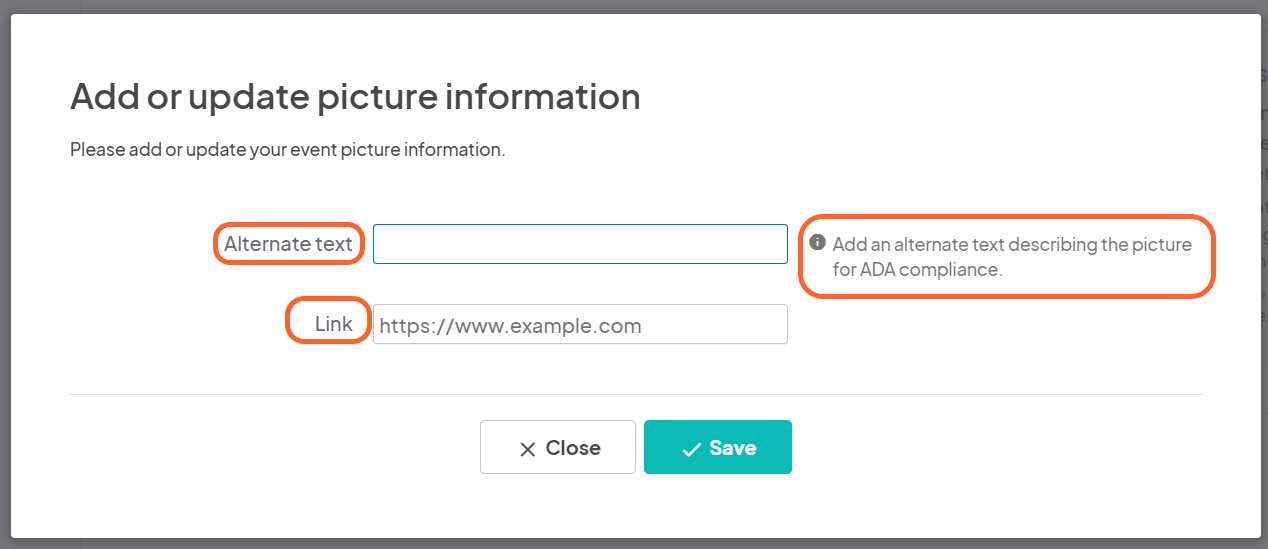 YouTube Videos
1. Lastly, the bottom of the event home page is the YouTube Videos section. This section is for events that have videos they would like to upload from YouTube onto their event home page for interested parties to see.
Adding a YouTube video is easy. Simply click the + add button and paste the YouTube link in the appropriate bar to upload. When you are finished, click ✔ Save.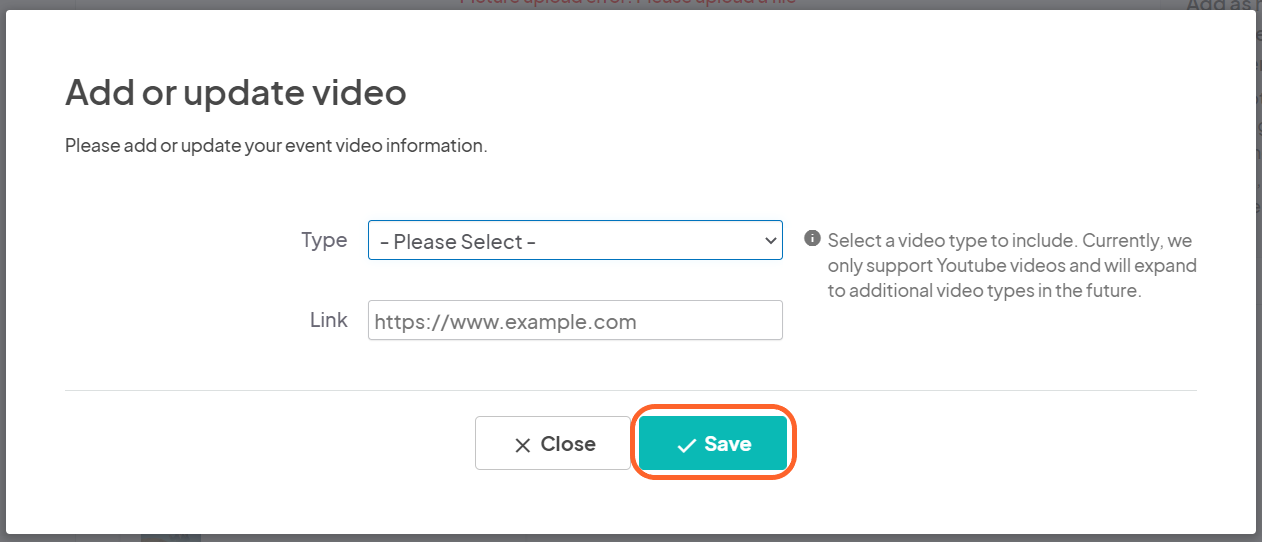 Video Tutorials
Need extra help on other topics? Refer to the right-hand side of the screen where you will find a list of categorized video tutorials on exactly how to use the event dashboard!