Where to Find Settings
1. Make sure you are logged in to Eventeny.
2. At the top of the home page, select the event you wish to work with under the "My Events" tab.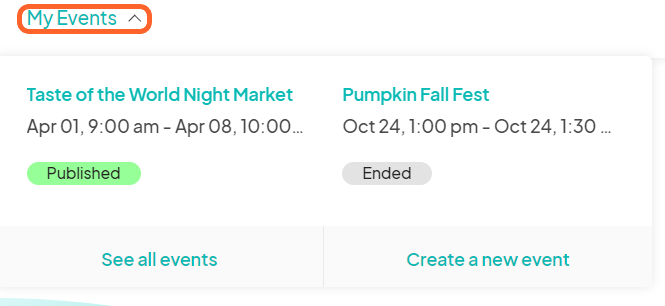 3. On the left side bar, scroll down until you see "Other actions." It is the second to last tab above "Preview." Click the drop down and select "Settings."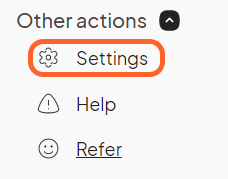 General Settings
1. You are now on the "Settings" window. The first subsection is "General Settings." Since we know every event is different, this is where you can change the name of your event sections. For example, if you prefer to call tickets "badges," you can change that!
Simply click the "✎ edit" button to the right, to change your event section names.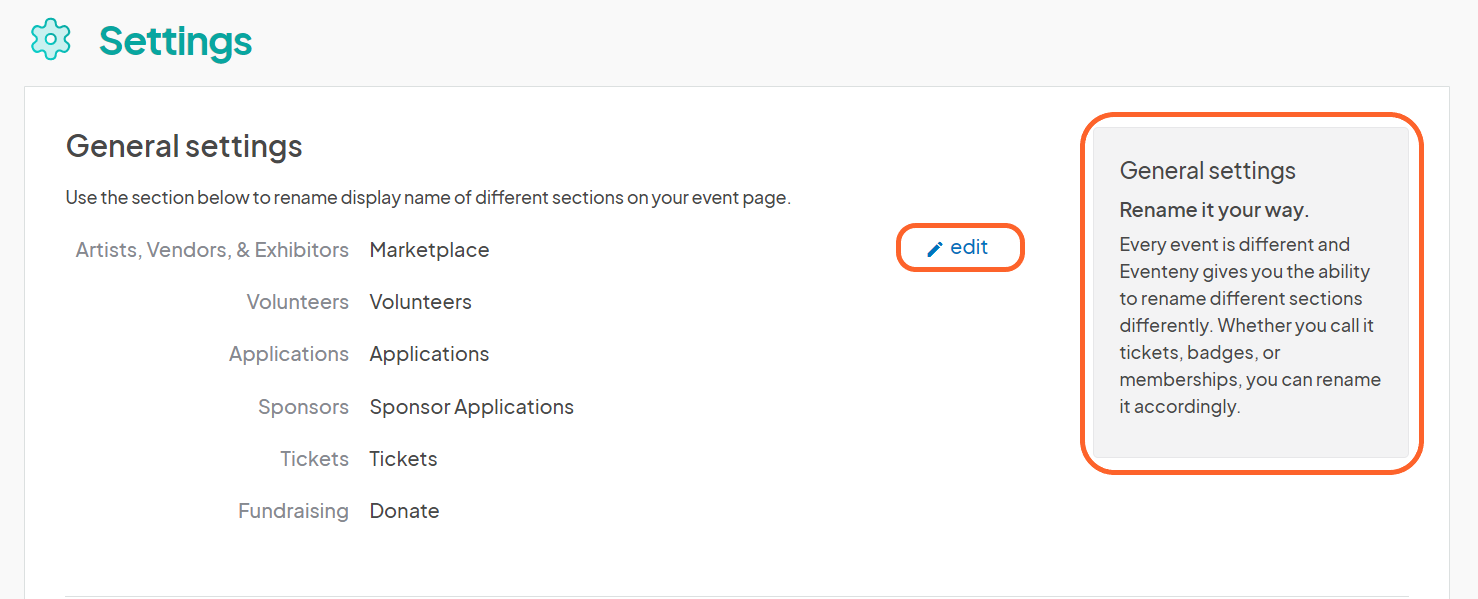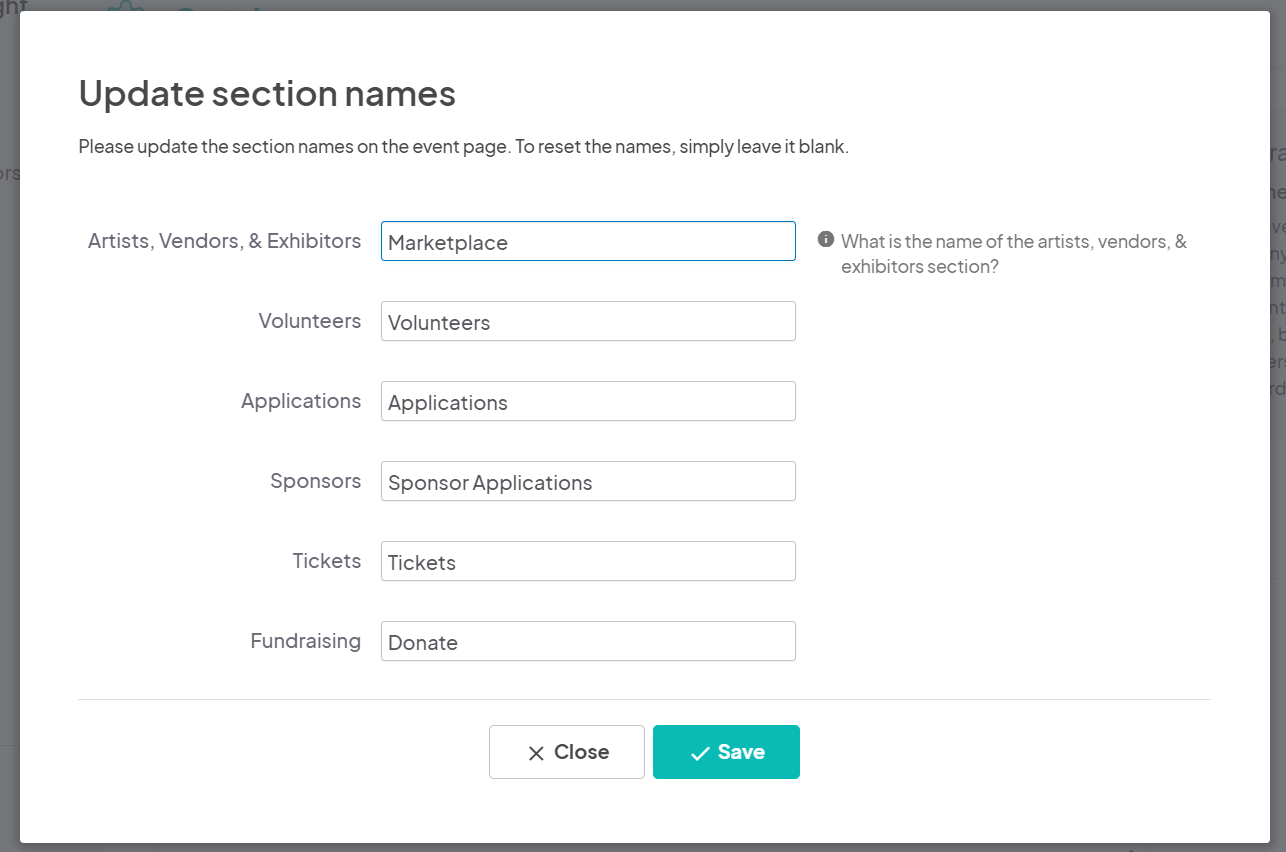 Display Order
1. The next section is "Display Order." In addition to renaming your event sections, you can also reorder them using this setting.
To reorder your event sections, simply click, hold, and drag using the "⇅" button on the side of each section.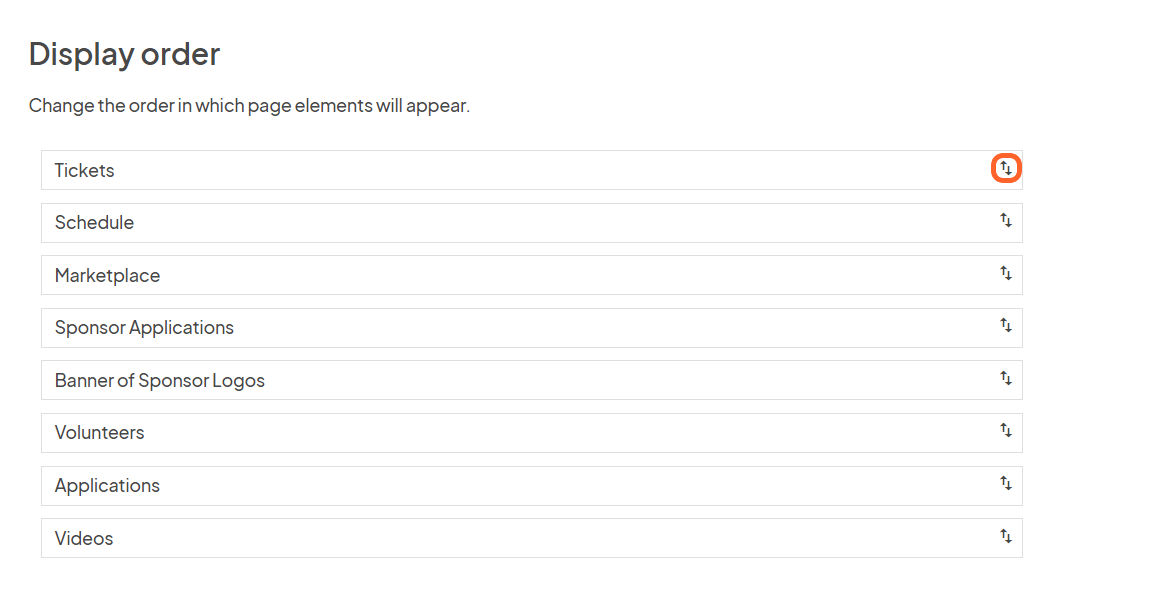 Event Page Settings
1. Next is the "Event Page Settings" section. Here you can control if the public gets to see certain potentially sensitive information about your event, such as your sponsor information.
Whether you wish to show your Marketplace, sponsor logos, or sponsor applications or not, you can edit this setting at any time by clicking the "✎ edit" button to the right.

Schedule Settings
1. Next is "Schedule Settings." Here is where you can choose whether or not to have your tickets linked to your scheduled activities. Many event organizers choose to have their tickets only linked to certain activities, if not all.
To learn more about this feature, check out this help article. Once you've done so, go ahead and click the "✎ edit" button to the right to change your schedule ticketing settings.

Sponsor Settings
1. "Sponsor settings" is where you can edit or update your invoice information for when you bill your sponsors. It is pretty straightforward in that all that is in this section is you and your business information. It is important to keep this section updated to avoid confusion!
To edit this section, simply click the "✎ edit" button to the right.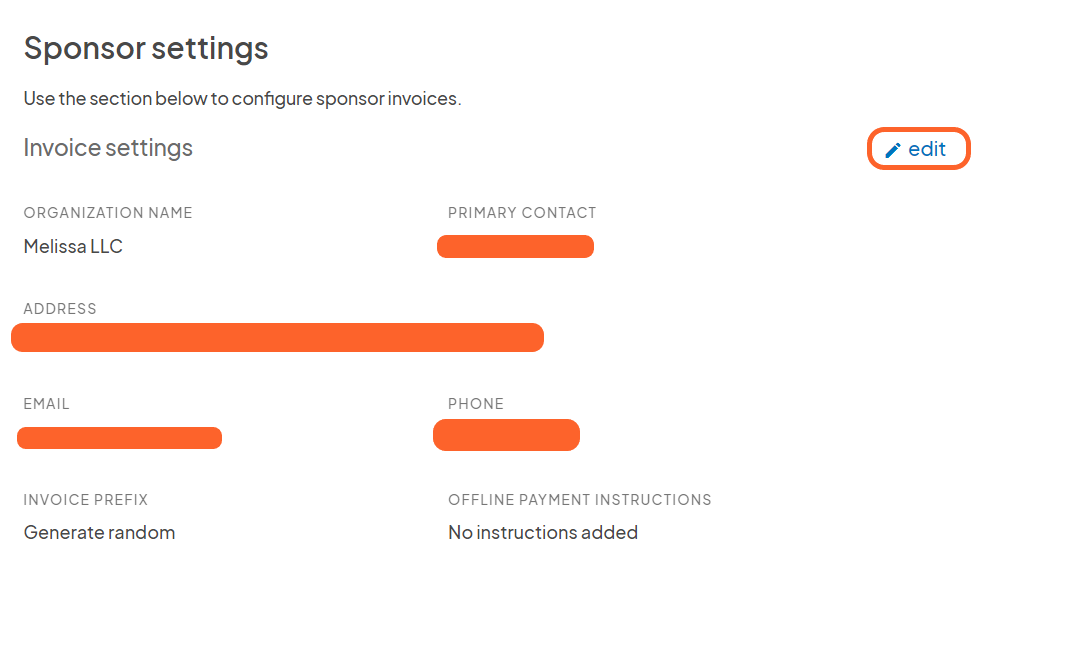 Volunteer Settings
1. "Volunteer Settings" allows you to control how many applications your volunteers can apply for. You can limit it to as many or as few applications as you'd like. You can just leave this section blank if you do not want to limit your volunteers. The maximum number of applications volunteers can apply for is 12.
To edit this section, simply click "✎ edit" to the right. Once you've chosen the amount, don't forget to click the "✔ Save" button at the bottom.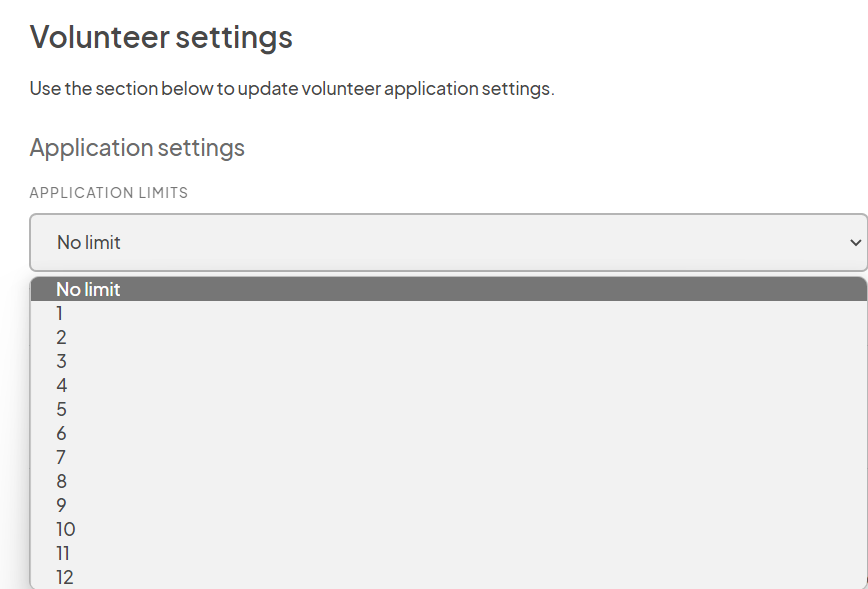 Marketing
1. If you are someone that wishes to keep track of your conversion rates with social media, the "Marketing" section is for you! Eventeny is currently linked with Facebook in this section at the moment.
To integrate, simply click the "✎ edit" button to the right, then input your Facebook pixel ID and access token. When you are finished, click "✔ Save."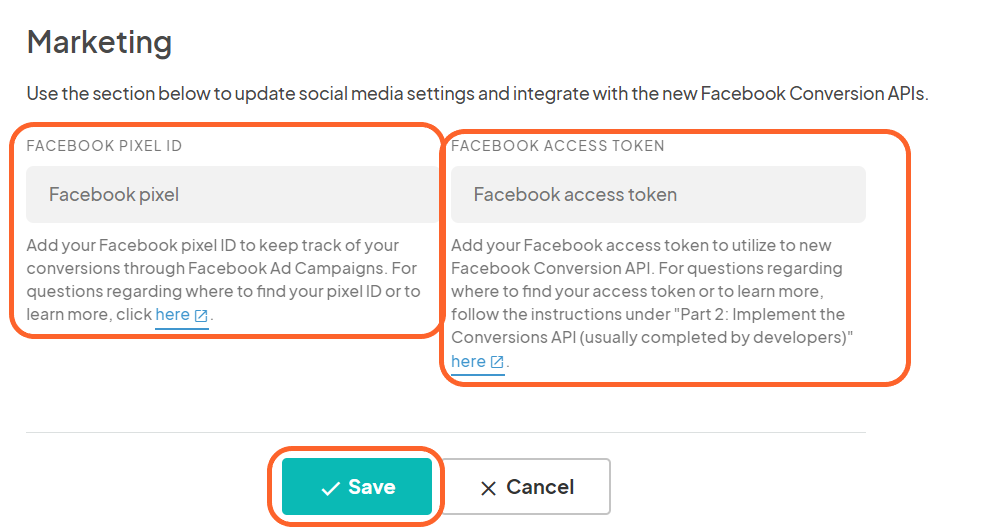 Unpublish and Delete Event
1. Last, but not least, there is the "Unpublish" and "Delete event" sections. The "Unpublish" section gives you the option to move your event into draft mode and will only appear when you have already published your event. It is there as an option in case you need to take the event away from the public eye for editing purposes.
To unpublish your event, simply click the red "Move to draft" button.
The "Delete event" section is self-explanatory. Should you want to delete your event for any reason, that red button is there to do just that.
Be sure to give such a decision careful consideration, as deleting an event is an irreversible action.